Sipski Shower Buddy Holds Your Drink for You
After a hard day at work, almost nothing spells relaxation like a hot shower — except for grabbing a glass of wine first, of course. If you face this dilemma, you'll be glad to know that a product by Urban Outfitters offers an interesting solution. Why separate these great events when you could simply take your drink into the shower with you?
Continue reading below
Our Featured Videos
The Sipski Wine Glass Holder was developed as a way to reliably hold a glass of wine in the wet conditions of your bath or shower. Rather than worrying about toppling over your drink and spilling it all over the bathroom, the Sipski sticks to the side of the shower, molded into the shape of a wine glass and complete with an opening for the stem. Made from silicone, it offers a flexible design that cradles your glass in between sips while keeping it close at hand. It measures 5.5 x 4.25 x 4.13 inches. The company isn't giving any clues about how it works, either, except to say that they use "patented technology" that's "magic."
You can install the Sipski in a matter minutes. It will adhere to most clean, dry, and shiny surfaces. Note that it is not intended for use on unglazed tile or stone, but it should work well in your marble, metal, laminate, or glass shower.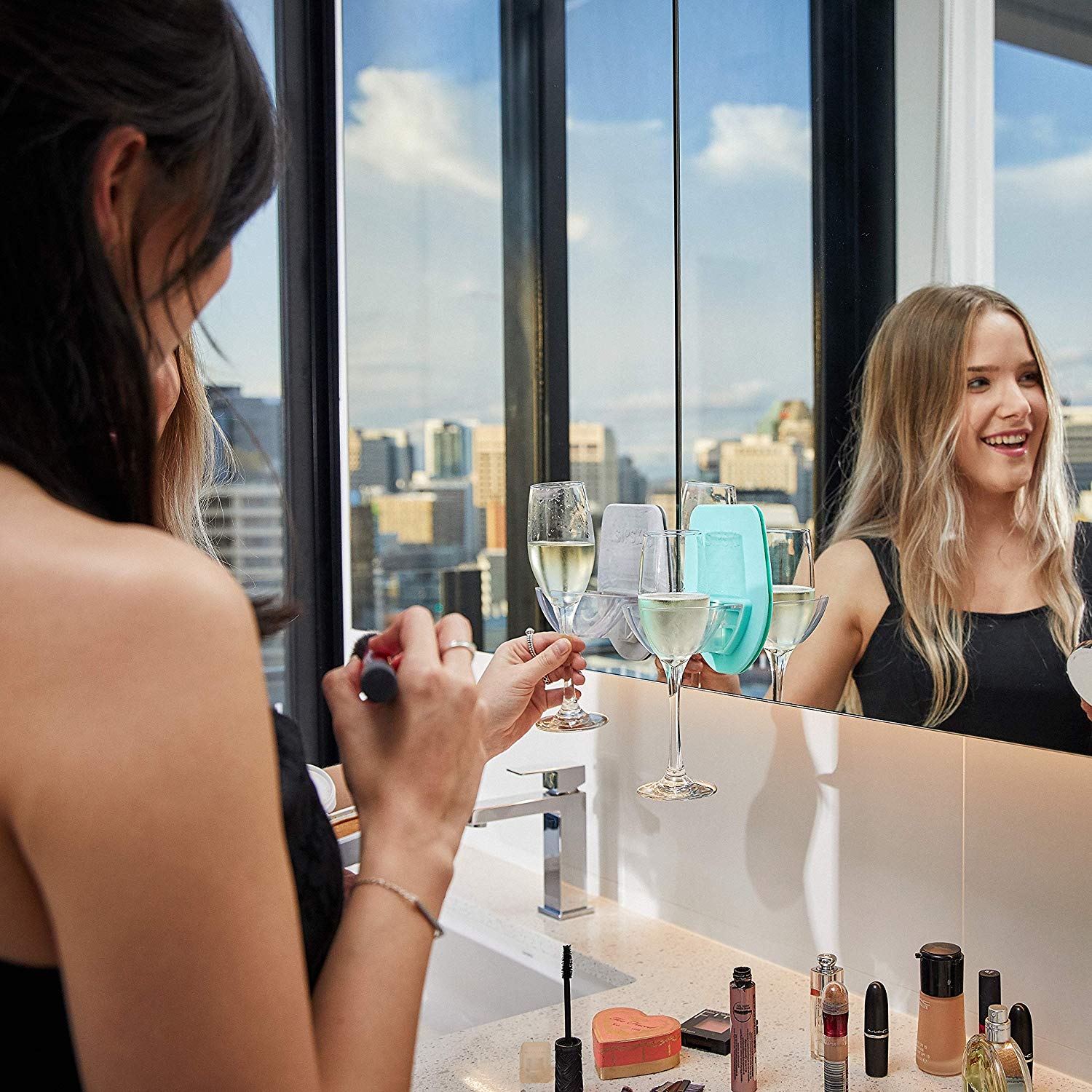 The shower isn't the only place you can use your wine glass holder. Attach it to the windshield of your golf cart (as long as it's vertical) or mount it to a glass-front cabinet while you work in the shed or garage. It also makes for a nice holder next to the hot tub or by the grill. Better yet, free up some counter space by mounting the Sipski to the bathroom or vanity mirror while you prep for your evenings out. Choose from seafoam green or marble gray color options, depending on your personal preference and coordination with your bathroom décor.
Once mounted, you'll want to wait at least 24 hours before allowing the Sipski to get wet or bear weight. While it is kind of magic, it's important to note that the company doesn't recommend using glass containers with it due to the potential for breakage.
When it's time to remove the Sipski for cleaning or a move, you'll find that it easily peels off with no residue left behind. Then hand wash it or toss it into the dishwasher to keep funky bathroom spores like mold and mildew at bay. Once clean and completely dry, you can reattach it wherever you like.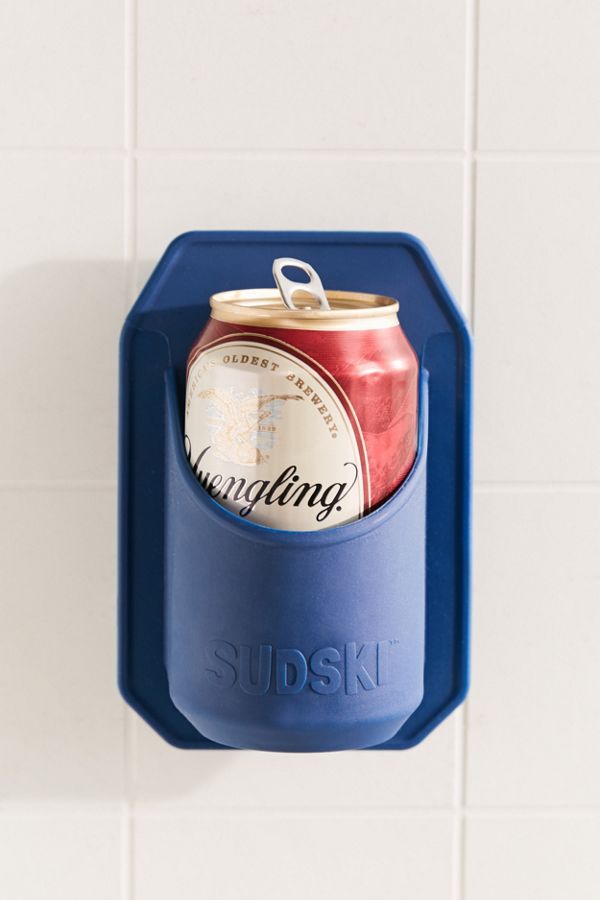 We all know that not every day is a wine day, and that many people are decidedly not wine people. If you prefer canned beer, cider, or even soda, the Sudski might be a better option for you. Similar to the Sipski in its design, mounting, and removal, the Sudski is designed to stick to a nearby surface and hold a can of your favorite beverage. It measures 7.3 x 4.2 x 3 inches.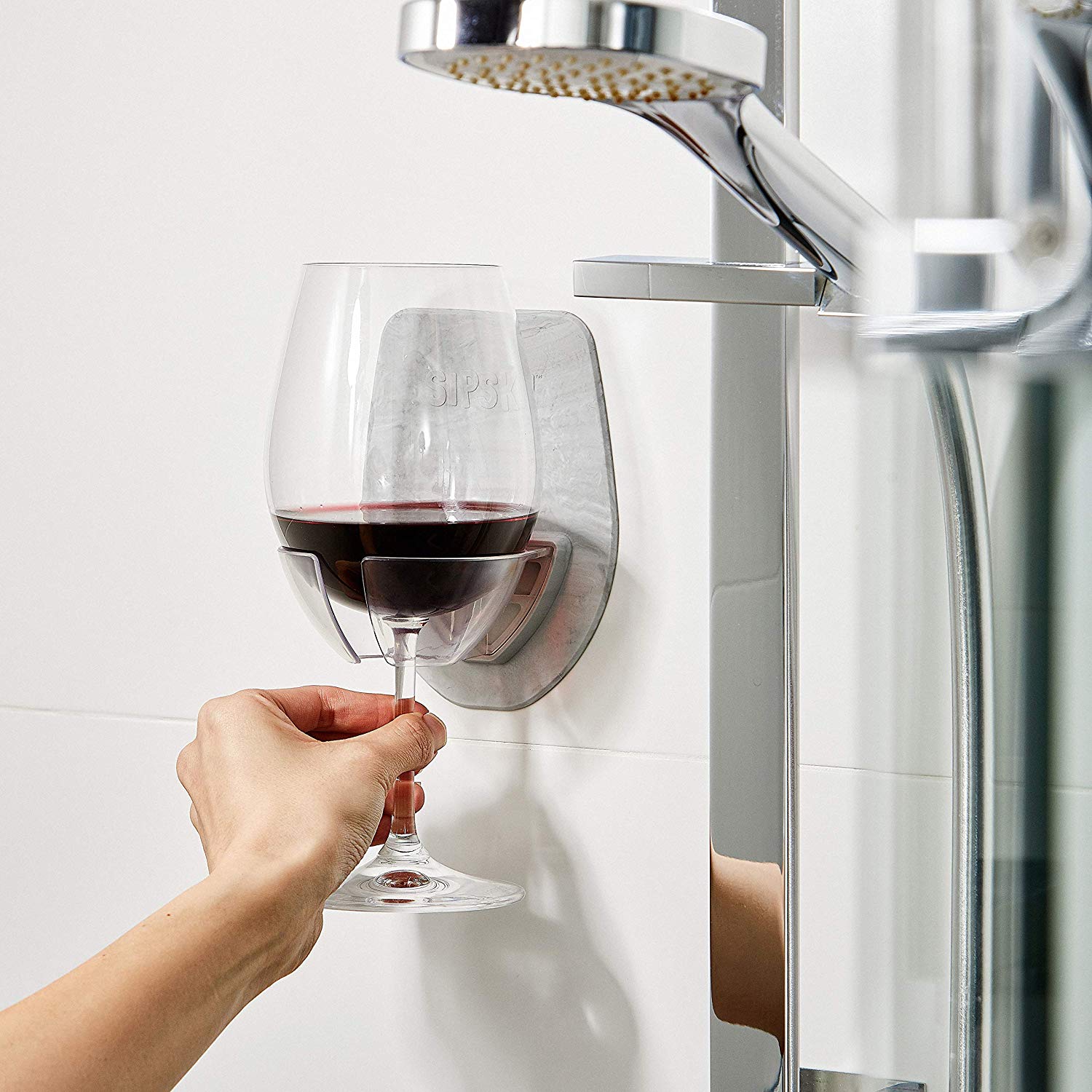 Because they're so lightweight and flexible, the drink holders travel well and also make for nice gifts that are inexpensive to ship. They are now available for purchase at several other retailers, too, including Bed, Bath, and Beyond, Amazon, American Eagle, and Kohl's.