Maison: Services Généraux's Completely Conceptual French Country Home
Services Généraux has created a modern, simplistic French country home, but unfortunately, you cannot live in it. It's not because it's wildly exclusive or the price tag is an entire decade's salary. In fact, no one, no matter how rich or famous, will be able to enter this home, as it is completely conceptual. The design company created it using photorealistic computer-generated images.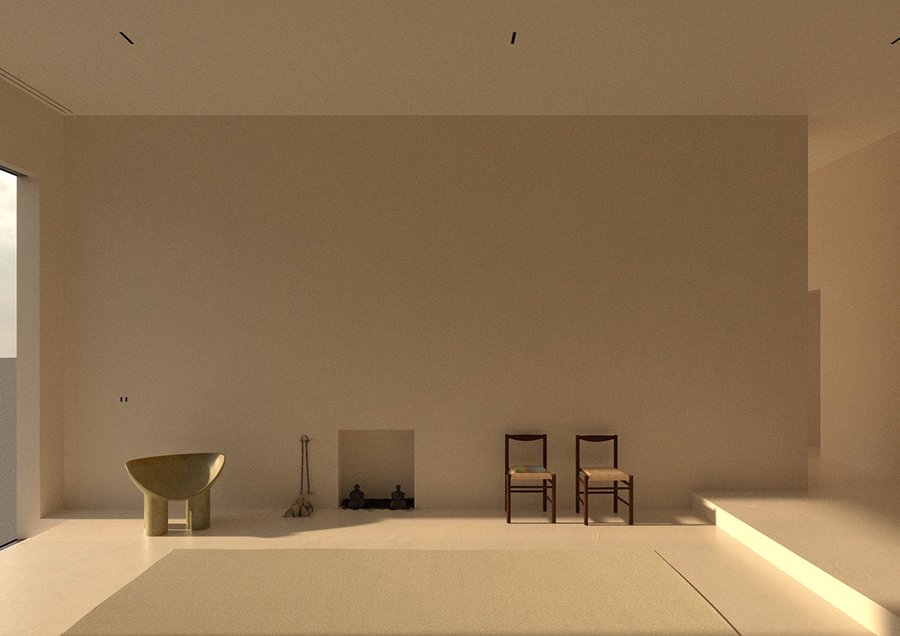 Continue reading below
Our Featured Videos
Services Généraux is a multidisciplinary full service creative bureau founded by an art director and product designer. They consider themselves "Image Makers," spending their time creating virtual spaces, objects, and images. More concretely, "their constant experimental and creative research practice is reflected in a breadth of: creative direction, architecture, space and object design, graphic design, image making, and video projects."
Services Généraux has also worked with some giant companies before, including Adidas, Givenchy, Louis Vuitton, and Nike. The aforementioned founders of the studio, Antoine and Valentin, are steeped in mystery, as they do not publish any photographs of themselves or even their last names. "Maison" is their first-ever completely conceptual project.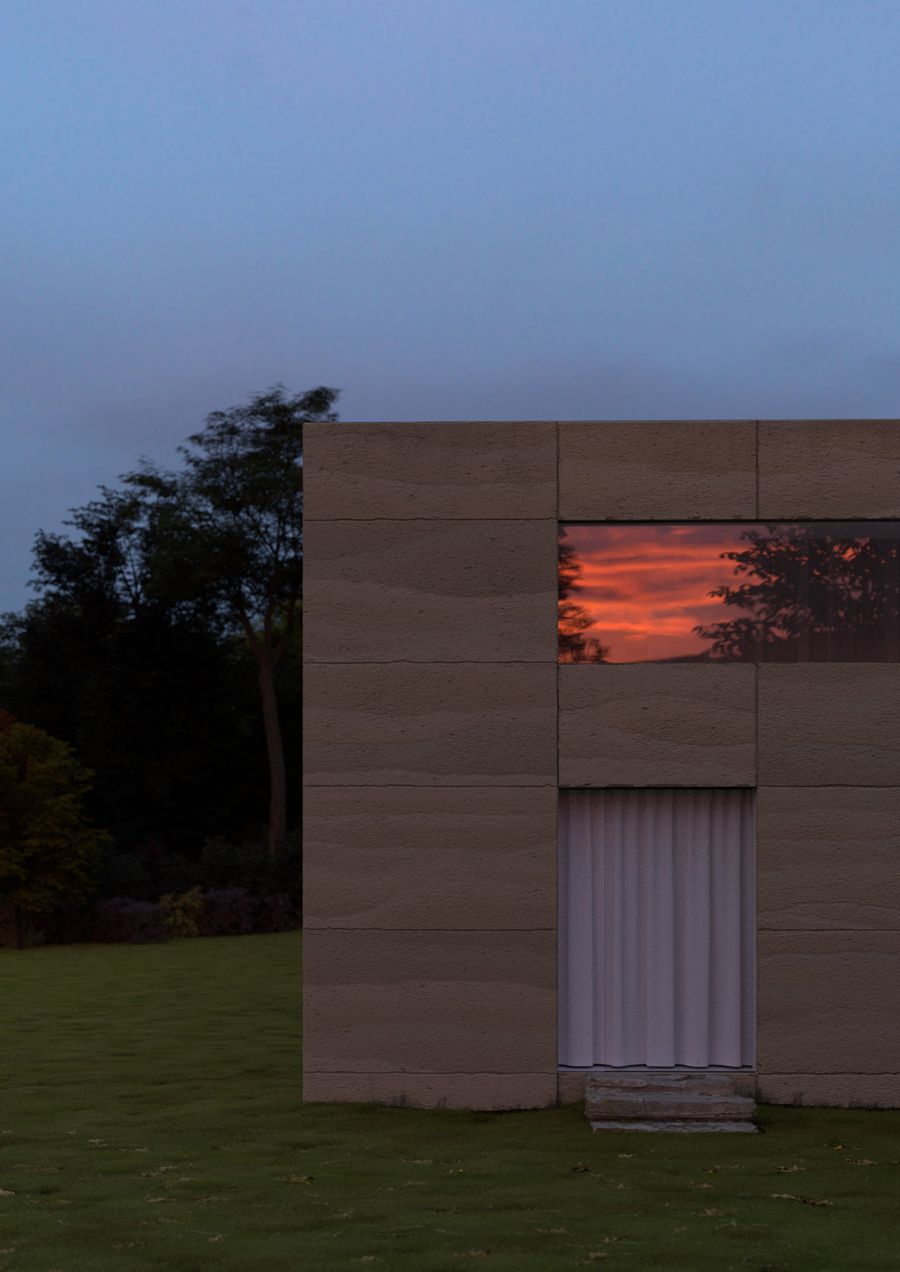 The "home" is set in the idyllic French countryside. Photos show a backdrop of lush green grass, shrubbery, and trees. The illusion is further intensified by a sunset reflecting off the windows of the imaginary home. "Maison" was inspired by the real-life ruins of a farmhouse, once bustling with life but now a shadow of its former self. Its dilapidated walls provided the studio with a starting point for the design, and their influence can even be spotted in the images of the conceptual home's exterior walls. The rest of the exterior is made from blocks of concrete that are neutral-toned and varying in color and appearance. Overall, this creates a very natural look — one reminiscent of the very countryside it is set in.
The interior of the home continues the natural motif and is supremely understated. The walls are all beige or off-white, lacking any significant texture. They were purposely left bare to remind viewers that function is always more important than fashion. The bathroom, for example, is beautiful in its simplicity and has nothing outside of the essentials. In the photorealistic images of it, we see a large stone standalone tub. Right above it, there is a wooden window open to the outside world. There's also a sink of the same natural beige stone, a chair, and a wooden block to rest your towel on. Other than that, all we have is a stool, a bucket, and a cloth for washing up at night.
We're also given a sneak peak of something we can only assume is a living room, because not much else is going on in it otherwise. Here, there are only three chairs, a fireplace, and some wood to get the fire going. The bedroom mirrors this simplicity, showcasing a bed, a few books, and another fireplace. While there may not be much going in "Maison" entertainment-wise, you still get the feeling that your basic needs and comforts would be met in a home like this. This particular home, while only imaginary, also brings you back to a simpler time.