Lab-Inspired Pendant Lamps Infuse the Room with Science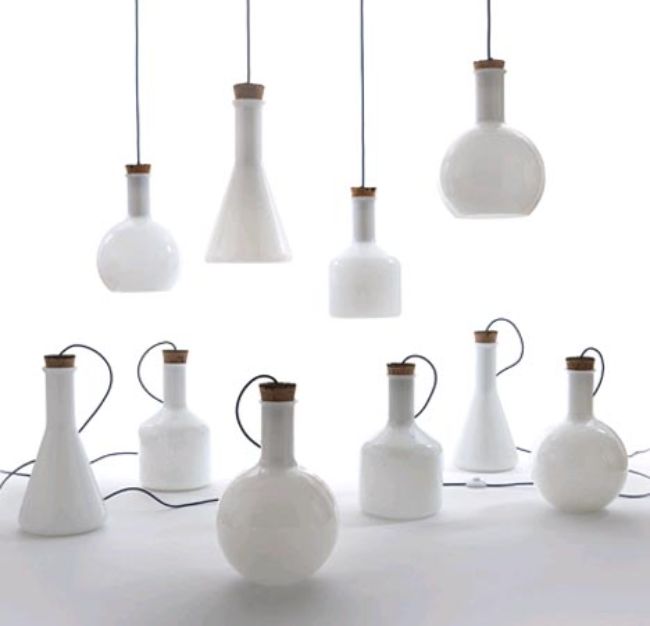 Inside and outside of the lab, the shapes and images of experimental beakers, bubbling test tubes and dimly-lit mad-science laboratories are familiar icons of research, discovery and innovation even to us non-scientists from chemistry sets, films and television shows. Inspired by these symbols of science, designer Benjamin Hubert has created a unique and versatile set of three pendant lamps from hand-blown glass, designed to hang from the ceiling, sit on a table and/or to work as floor lamps.
Continue reading below
Our Featured Videos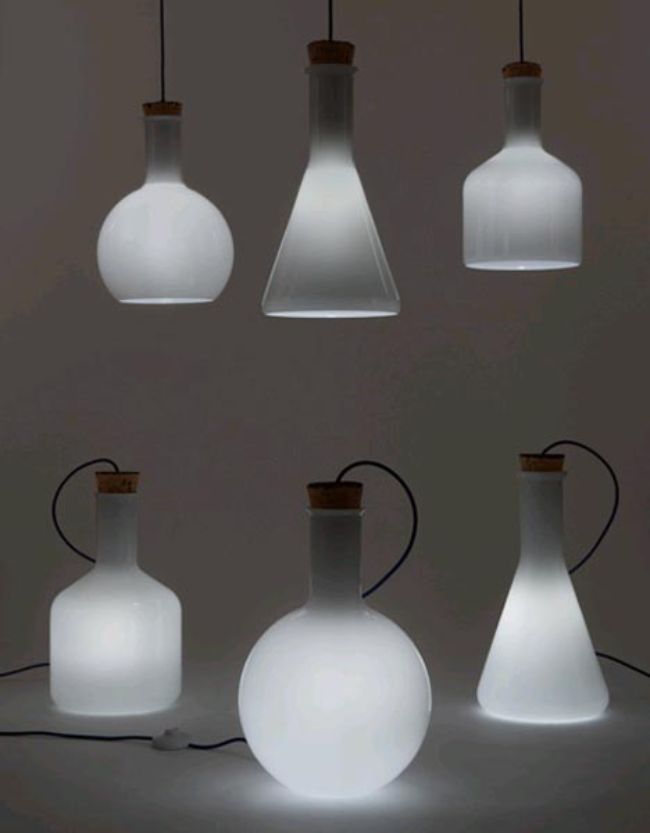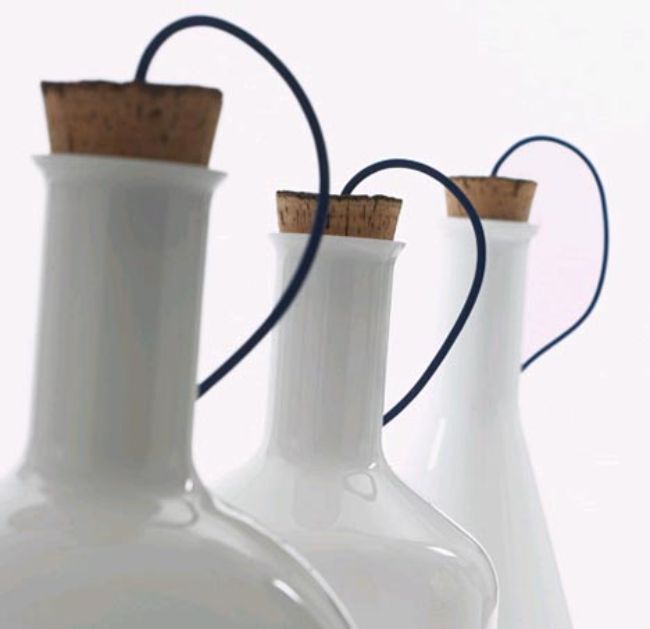 To complete the illusion, these giant-scale beaker-and-tube lights are illuminated from within via a bulb inserted through the top and held in place by an over-sized cork – almost believable as laboratory glassware until one realizes that each stands a few feet tall. Plans are underway for full-sized floor lamps that will stand as high as a person.
Since designing these unique pendant lamps, Hubert went on to found Layer Design, a team of industrial and digital designers, engineers, artists, experience experts, researchers and branding specialists who create products "that will help define the way we live, work, travel and communicate in the future," like smart wearables and furniture systems.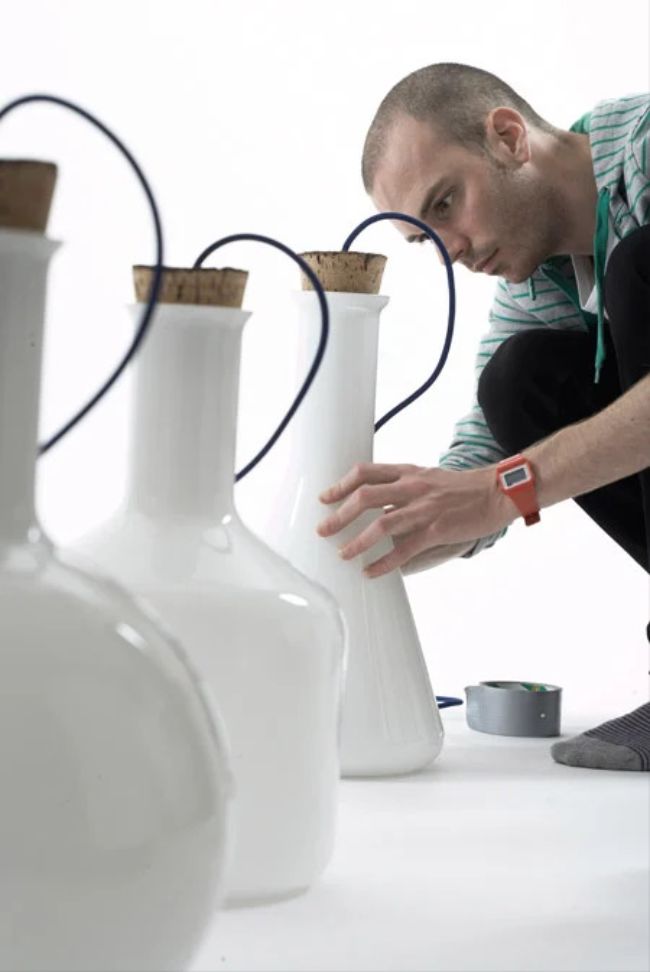 "Our research capabilities are multilayered – from ethnographic research in the form of user interviews and group workshops to analysing global micro and macro trends. We also explore  the cutting edge of material and technological possibility. During this phase, our research team works closely with our product design team to transform insights into tangible opportunities."
Benjamin Hubert is an award-winning British design entrepreneur. "Having found success at an early age, Benjamin is a keen supporter of young design talent and the forward thinking perspective of the next generation. LAYER comprises a growing team of twenty designers from around the world, who are mentored by Benjamin to use design as a powerful tool to create meaningful products with a global perspective."