Iconic 1967 2000GT May Sell for More Than Any Toyota in History
Anyone can buy a bright red sports car right off the showroom floor — assuming they have the money for it, of course. After all, a hot, red, powerful car is frequently seen a symbol of hard-earned success, the perfect lavish gift for a loved one, or the often-chastised sign that a man has reached middle age. Whatever the occasion may be, when you buy a sports car, it's a grand day to be cherished.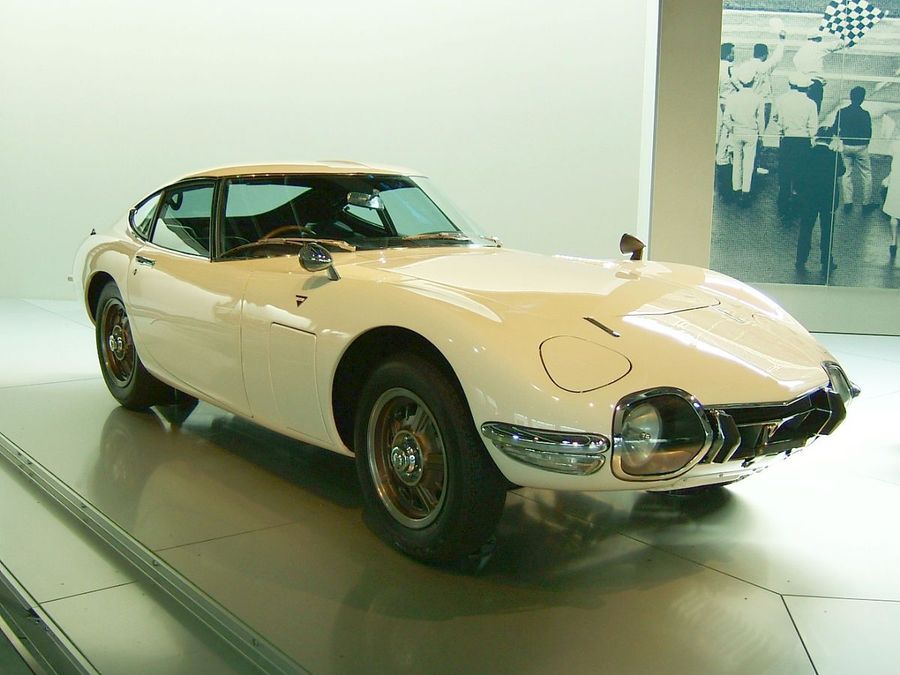 Continue reading below
Our Featured Videos
But not all fiery red sports cars are the same. Back in 1967, Toyota was best known for affordable, low-brow cars for levelheaded drivers on a budget. The big boys on the block were Corvette, Jaguar, and Corvette, and it was unthinkable that a brand like Toyota would even consider competing. But legendary designer Raymond Loewy had different ideas.
The Toyota Surprise
In 1967, ten years before anyone had heard of a Toyota Supra, Toyota quietly created the 2000GT. It was the company's first-ever attempt at building a high-performance vehicle. Loewy originally approached Nissan with his idea for a hot ground-hugging model, but when they turned him down, he immediately pitched the concept to Toyota, who welcomed the opportunity with no reservations.
Along with Yamaha, Toyota built 351 units. The Solar Red sports car, an unheralded classic, was sold worldwide, with only 62 ending up in the US.
Elegance Epitomized
The 2000GT — this particular one with chassis number MF10-10100 and body number 1090 — exemplifies what a sports car must be. Loewy kept the exterior simple yet elegant and timeless in a legendary, unforgettable hue.
The style and grace extend to the car's interior, too. A dazzling rosewood dash and wood rim steering wheel perfectly complement the lush black leather seats, dashboard, and console. Under the hood, an inline-six partners with a five-speed manual transmission to deliver 150-horsepower capability. Compared with today's power options, it pales, but it still has enough juice for an exhilarating ride.
A Brief History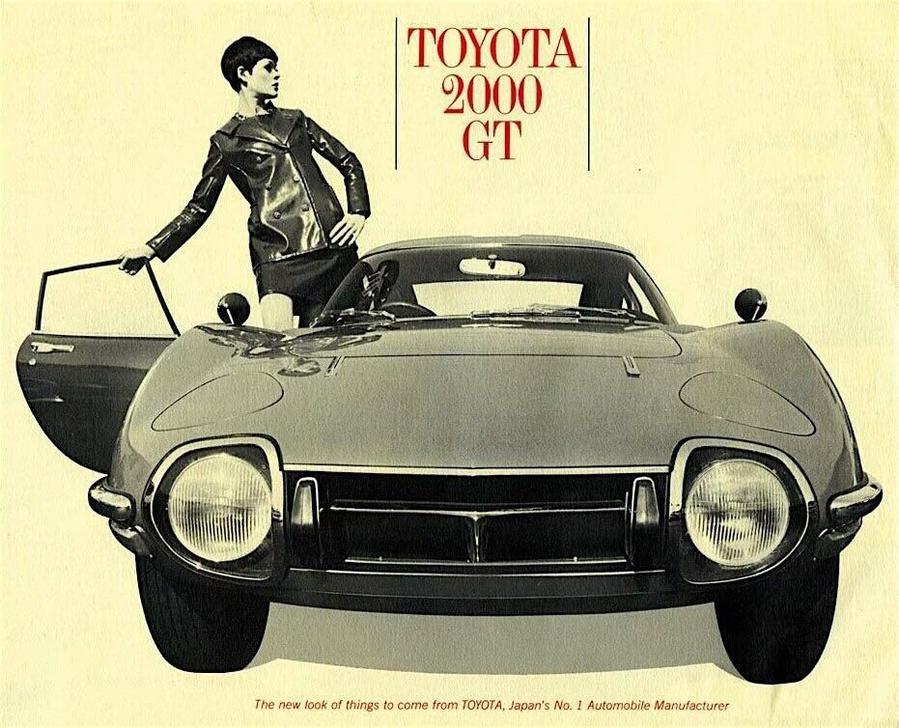 According to renowned auction house RM Sotheby's, this esteemed 2000GT was owned for more than 30 years by famed American racecar driver Otto Linton. Since the decision to sell it was made, it's been scrupulously restored by distinguished specialists Maine Line Exotics, who took exceptional measures to ensure its striking Solar Red paint job looked every bit as faultless as it did in the 60s.
On the Block
Although this red gem only has a $7,000 price tag, it's likely to bring a much, much higher price at auction. In fact, many automotive authorities believe the 2000GT is quite possibly the most noteworthy Japanese automobile ever created. It's scheduled to go on the block, without reserve, on May 1st and 2nd in Elkhart, Indiana as part of RM Sotheby's two-day Elkhart Collection event. Keep in mind that most 2000GTs sold in recent years have fetched more than $500,000 each, including a yellow one in 2013 that brought in a winning bid of $1.15 million.
In addition to the Solar Red 2000GT, other noteworthy cars for sale at the same auction include a 1937 Cord 812 Supercharged Cabriolet, 2006 Ford GT Heritage, and a 1955 Mercedes-Benz 300 SL Gullwing.