Waterfront Cliff House Made of Rammed Earth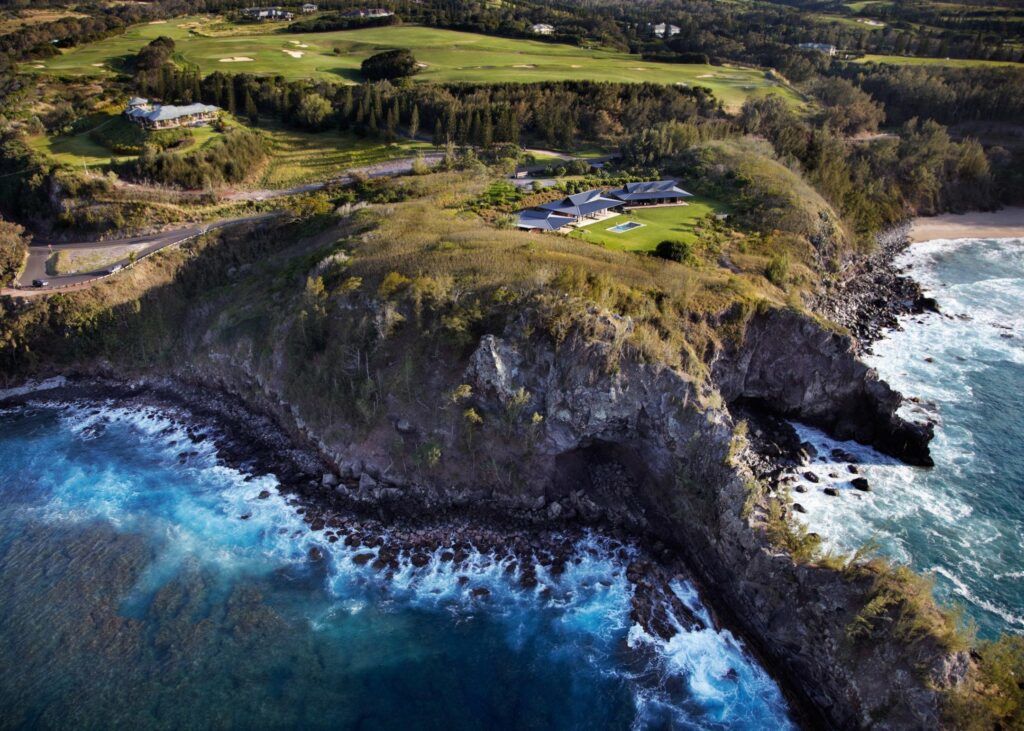 A mix of styles can make or break a home design – whether it works here is for you to judge. Clearly combining elements of Prairie Style Modernism with ancient Chinese and Japanese architectural traditions, this cliff-top residence along the Malibu Beach coast is at once large and luxurious and yet also somehow understated on such a landscape-dominated property.
Continue reading below
Our Featured Videos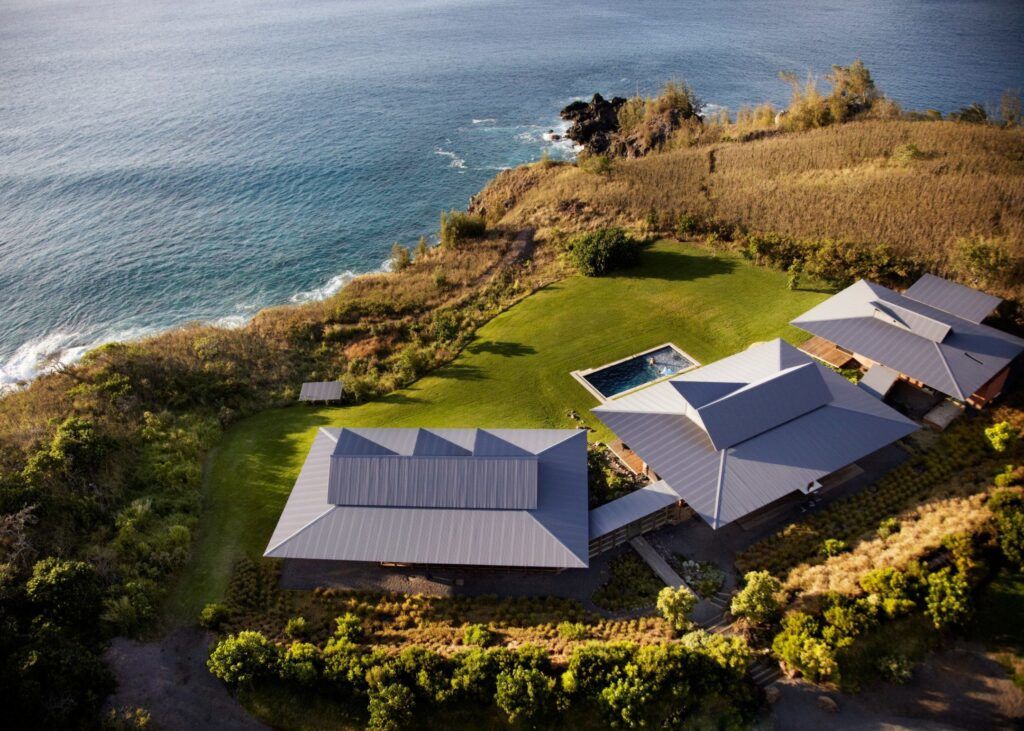 Simple steel, stone, concrete, wood and (above all) rammed earth blend in well with the dark browns and greens of the natural environment.?Simultaneously, the horizontal focus of the three core structures (from flat interior ceilings and simple horizontal beams to projecting exterior porch roofs) continuously draws the eye back out to the water beyond the site.
While much of the plot is left to grow natural plants and trees, a flat-pressed lawn and flush-faced pool are sunken in to allow for views out to the ocean below – though, to be fair, a clean-cropped lawn does feel a bit out of place in such a wild rocky and tree-filled landscape.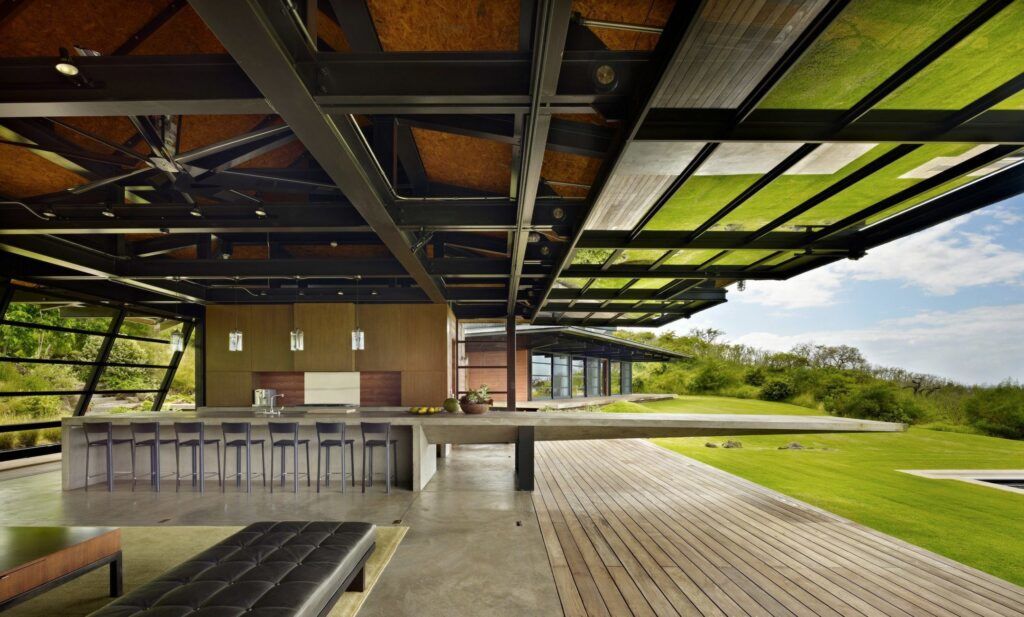 Full floor-to-ceiling, garage-door-sized panels open up to provide cross-ventilation during warm summer months and a direct outdoor connection.
Some might find the overall small-scale design and simple-plan spaces a bit dull or overly modest in context, but really: how can you begin to compete with such an exterior space? Olsen Kundig Architects could well have tried, but may not have succeeded so well as they did by working to emphasize the natural environment.
"Located close to a well-known surfing spot, Slaughterhouse Beach House expands the concept of a traditional surfing hut with three connected huts—general living quarters, guest suites, and a main sleeping area. The huts' corrugated metal roofs take their inspiration from traditional Hawaiian roofs (as popularized by the architect C. W. Dickey), which help to naturally ventilate the islands' indigenous structures. Studies of the site revealed virtually constant winds. Using the Dickey-style roof as a starting point, the design was turbocharged, deliberately shaping roof forms and openings to allow breezes to pull hot air out."