Yoshitoshi Kanemaki's Glitched Sculptures Capture Complex Emotional States
Equal parts playful and haunting, Yoshitoshi Kanemaki's surreal sculptures are full of expression. So much expression, in fact, that some of the figures have upwards of a dozen faces. Looking like glitched photographs or scenes viewed through a prism, each one displays a range of contradictory emotions. For the artist, these strange multifaceted portraits illustrate how conflicted we might feel inside while struggling to maintain composure on the outside. It's as if each one of his sculptures has lost the ability to retain control over how they express themselves physically.
Continue reading below
Our Featured Videos
"If you take a deeper look into the world we live in, you will find that everyone is living while acting, with hesitations and contradictions that can never be reconciled," says Kanemaki. "I think that we can embody such 'ambivalence' feelings regardless of the surface layer or the deep layer by giving the effect of a variant that deviates from the human figure. The sculptures created with such thoughts are a projection of my own emotions and maybe yours."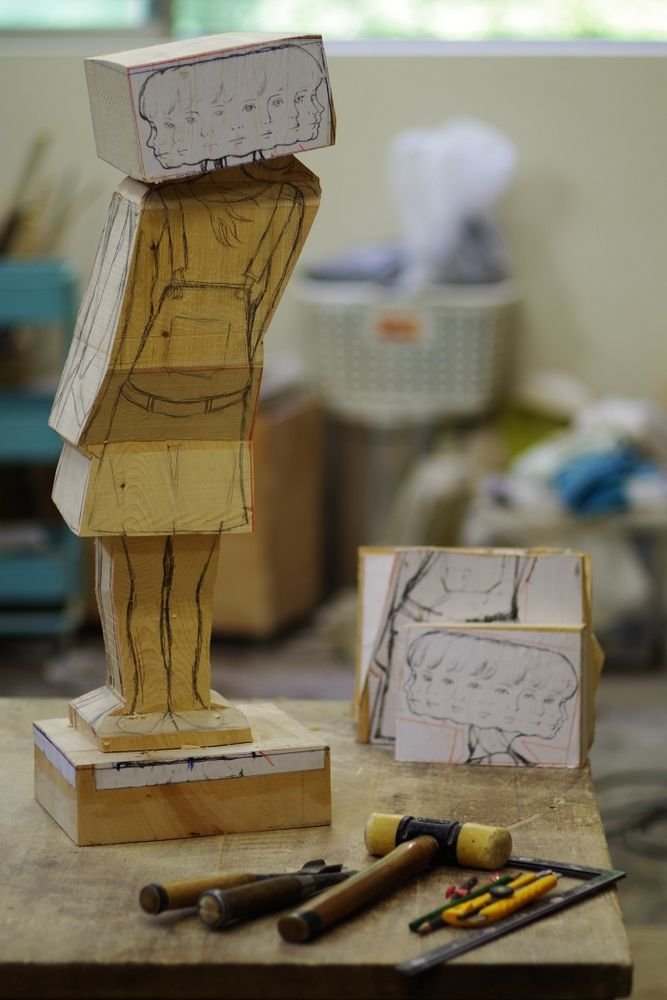 One such representation is Kanemaki's 2015 sculpture "Congratulation – Caprice," in which a young bride simultaneously displays contentment, excitement, anxiety, uncertainty, and perhaps a little regret on what's supposed to be the happiest day of her life. "Isn't there a complex emotion hidden in the depths of that heart?," he asks us, adding that her feelings "sway in a very short time. The emotions that are visible and the emotions that are hidden in the heart are embodied in a girl's image."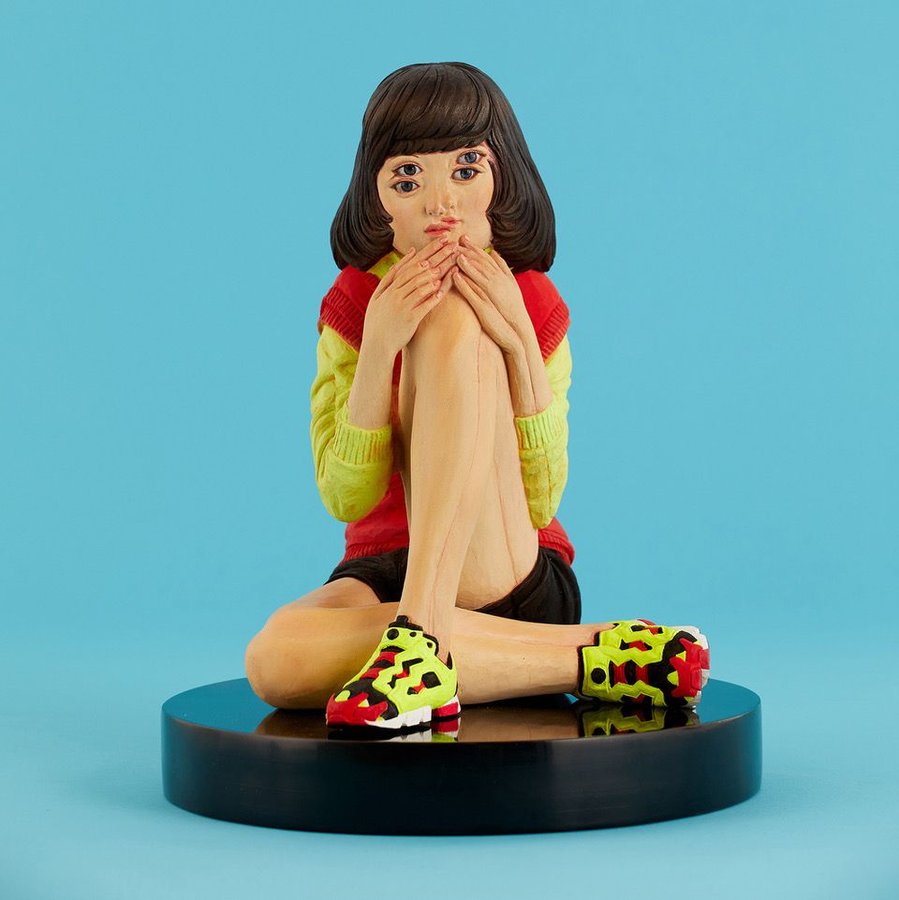 Sometimes the "glitches" in Kanemaki's sculptures manifest in a disconcerting number of eyes, noses, and mouths on a single face, as if you aren't quite seeing the subject accurately. The prism effect is especially cool in one of his latest works, "Repetition Geometry." Not only does the subject have multiple arms, legs, and faces in this one, but she's also wearing an incredible tessellated dress that looks like it took a lot of work and skill to pull off.
Other works deal with conflicting emotions or states of being in the form of dualities. In "Reverse Dualism," the figure of a young girl cradles an opposing version of herself, and in "Twin Reversal," slightly different versions of the same girl eye each other suspiciously. Kanemaki says this is his way of portraying the way humans tend to see positive and negative emotions as binary polar opposites, ignoring the many shades of gray that exist in between.
By the way, if you're envisioning all of these sculptures as roughly doll-sized, you might be surprised. Some are much larger than others. The bride, for instance, was carved from a massive log, and towers over the sculptor in his studio. The sculpting process itself is pretty fascinating, too, and Kanemaki often provides multiple progress photos to show how each one evolves from a log or block of wood into the final finely carved product. Each piece is hand painted with acrylics.
Born and currently based in Chiba, Japan, Yoshitoshi Kanemaki graduated from the Department of Sculpture at Tama Art University in Tokyo, and is represented by Fuma Contemporary Tokyo.