Toddler Tower: Modular Stackable Bunk Bed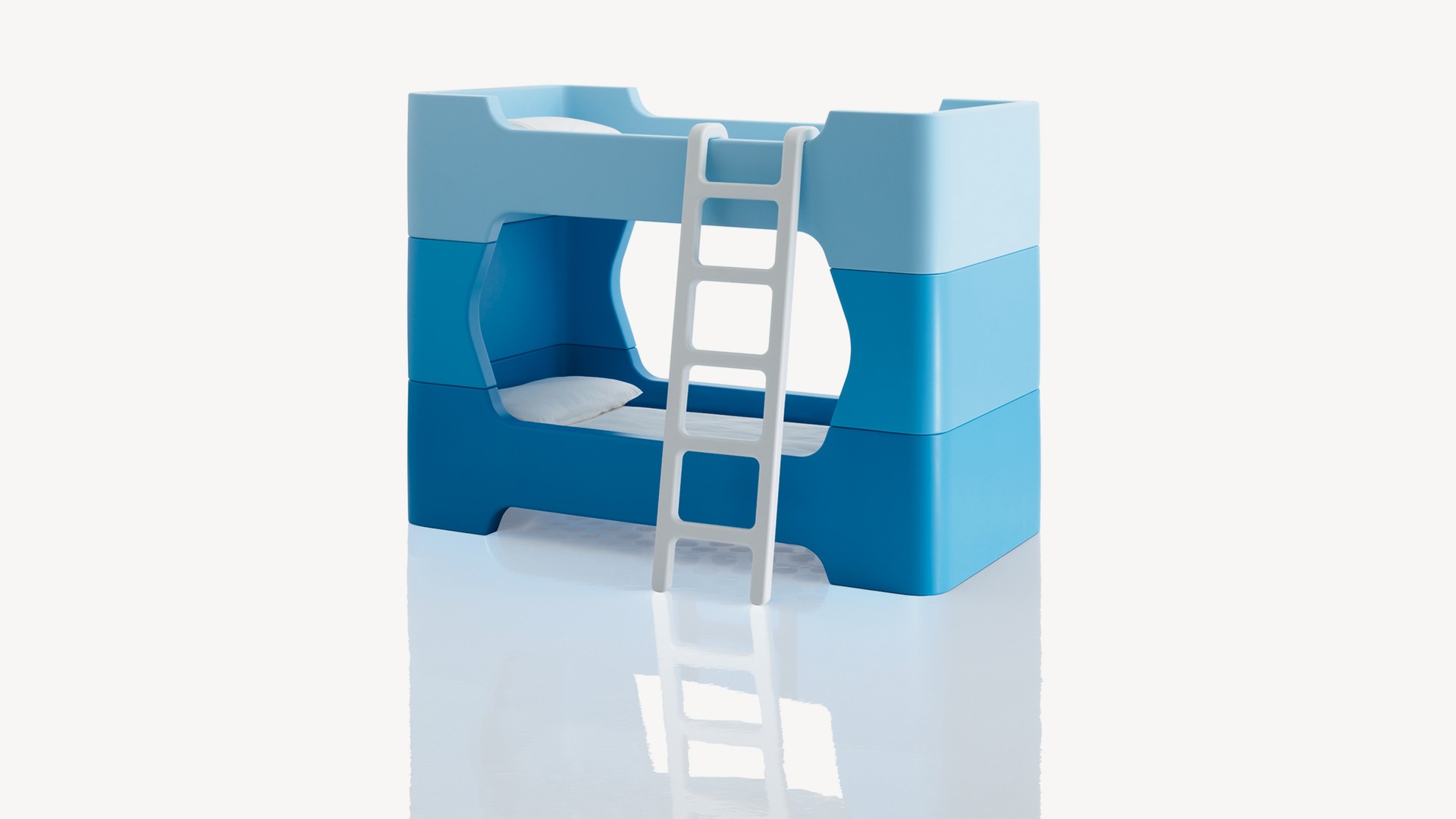 Continue reading below

Our Featured Videos
Function drives this four-piece modular design, but it manages a modern look despite the thoughtful, child-friendly elements that went into its elemental plan, creative construction and careful color selection.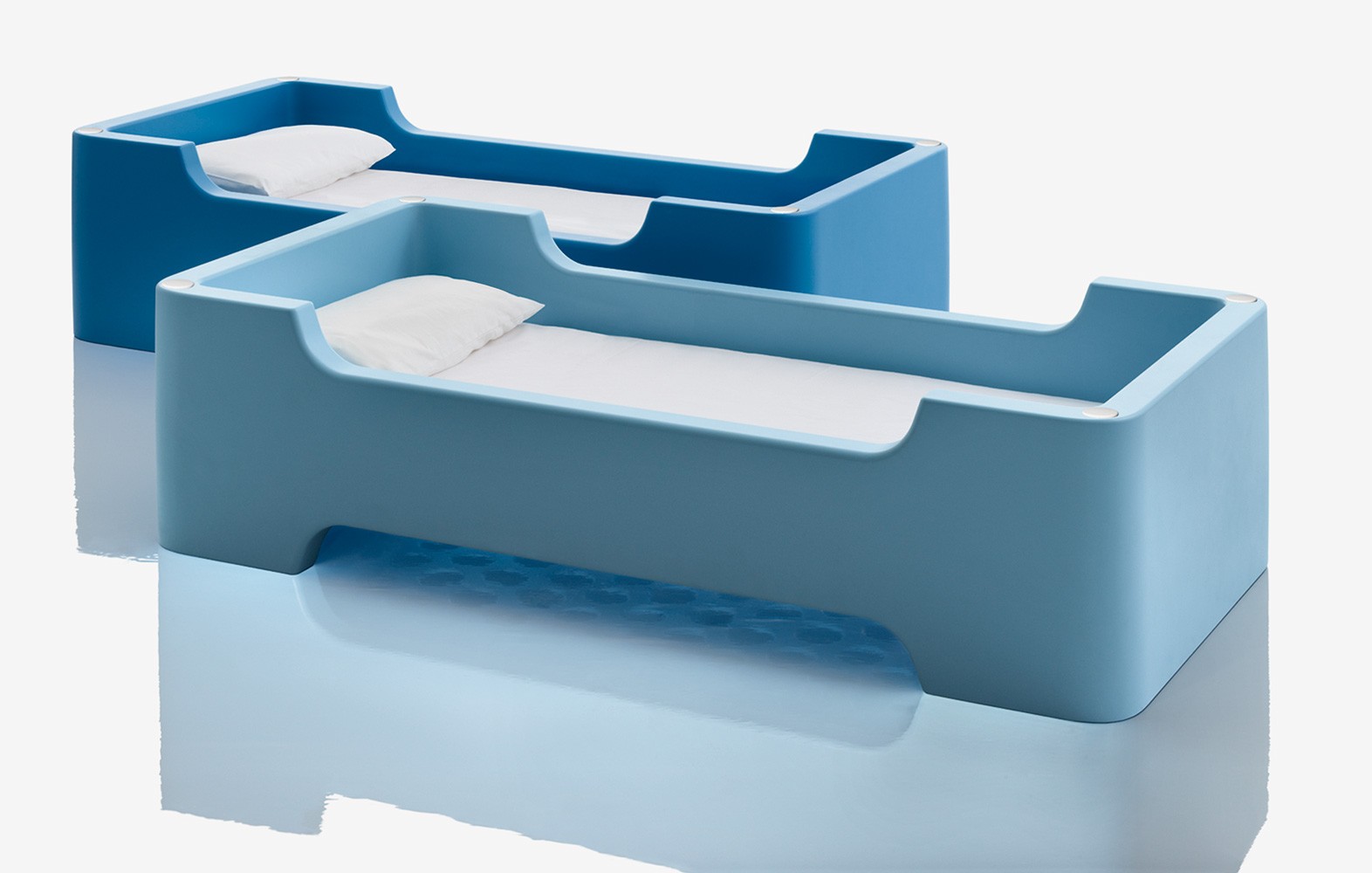 First and foremost, smoothed and softened polyethylene edges (for the ladder as well as the loft and bed units) make it safe to assemble, play around and sleep within the blue-toned stack. Aside from stability and and durability, cleaning is a necessary consideration with kids in the mix.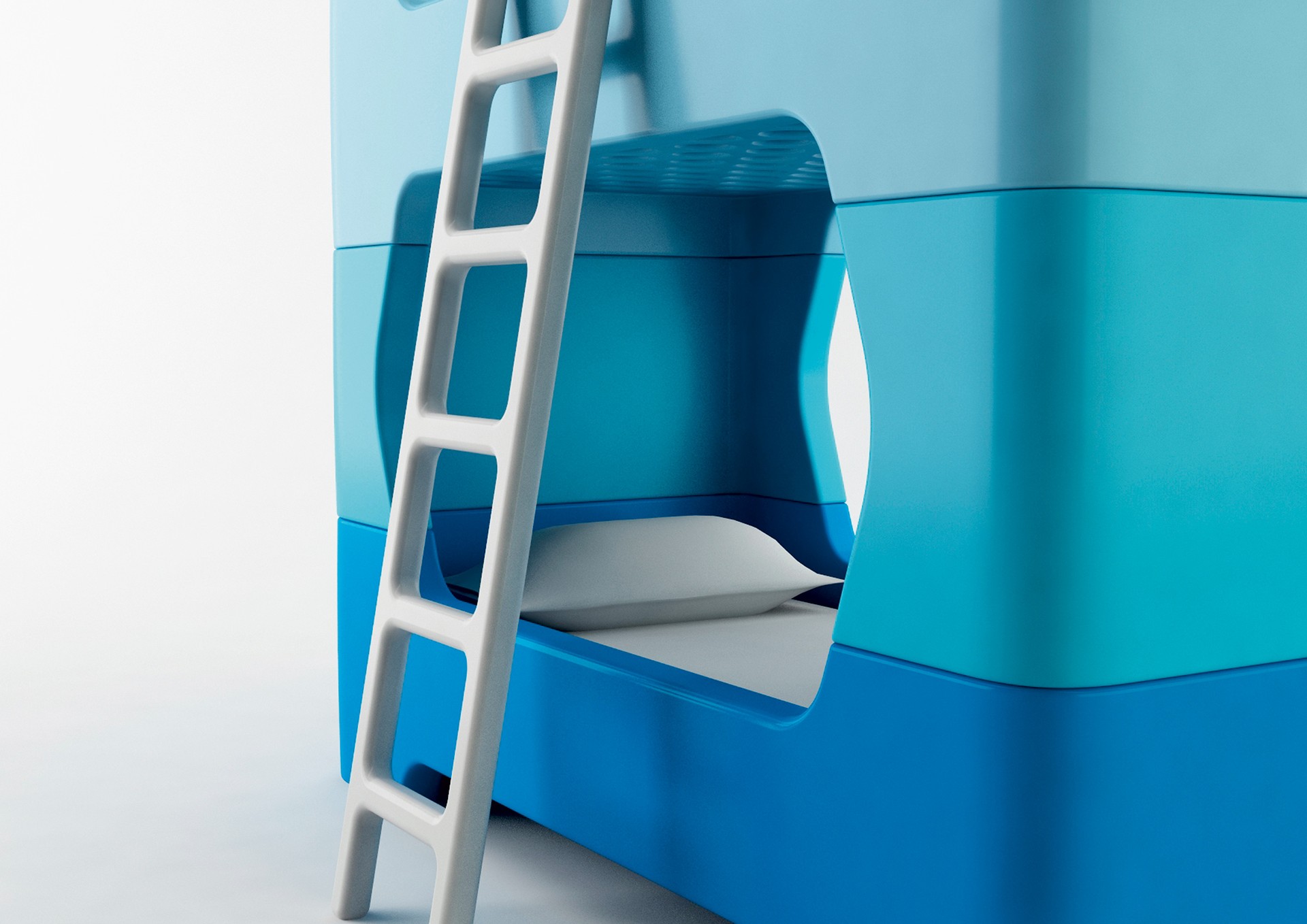 At the same time, though, there is a retro-modern look that appeals to adults as well – and a rounded simplicity that speaks to stylistic configurations and defies cheap construction materials and techniques.
Finally, the stacked elements can be broken down into component pieces to create a single-level sleeping area, or variably used to facilitate a fort or toy storage zone on one level or the other. Design by Marc Newson.
"Marc's first project for children, designed for Magis' children's 'Me Too' range. The Bunky (bunk bed) is a stackable, durable, lightweight simple solution a molded plastic modular system with stackable elements. Manufactured by Magis using rotational molding, a one-shot process with no assembly involved."
"Marc Newson has been described as one of the most influential designers of his generation. He has worked across an extremely wide range of disciplines, and his clients include some of the best-known and most prestigious brands in the world spanning diverse sectors from manufacturing and technology to transportation, fashion, and the luxury goods sector."
"Marc Newson has been included in TIME Magazine's 100 Most Influential People and has received numerous awards and distinctions. He holds an Honorary Doctorate from Sydney University, Adjunct Professorships at Sydney University and Hong Kong Polytechnic University, and was appointed RDI (Royal Designer for Industry) by the Royal Society of Arts.  In 2012, he was awarded CBE (Commander of the Most Excellent Order of the British Empire) by Her Majesty Queen Elizabeth II."