The Bold Modesty of Denmark's Red Cross HQ
The Red Cross Volunteer House is both bold and modest. Representing an organization that has long had a global reach, it makes for an inviting extension to the company's existing Denmark headquarters. It serves as a gathering place for both 34,000 volunteers and the general public, as stipulated by the rules of the competition held for its redesign back in 2013.
Continue reading below
Our Featured Videos
Designed by COBE and opened in November 2017, the first thing people tend to notice about this project is its slanted, tree-filled brick plaza. This plaza doubles as a 9,149-square-foot roof, with built-in benches providing amphitheater seating between the second floor of the main building and the street below. It's here that the public is encouraged to stop, take a seat, and observe the events happening all around them.
A simple plaza would not be nearly as welcoming, because it would seem too much like too many other places in Copenhagen. By creating a public space that's angled, pedestrians are allowed to feel more comfortable walking onto it from the street. Prior to the construction of the Volunteer House, the front of the main building housed nothing but a parking lot and a couple of flagpoles. There was nothing engaging about it, even though it had previously served as the Copenhagen County Hall. If it weren't for the presence of Red Cross flags, it would've been a totally faceless building, set back from the street just enough to allow people to walk by without ever noticing it. The Volunteer House gives the headquarters a new identity that couldn't possibly be missed.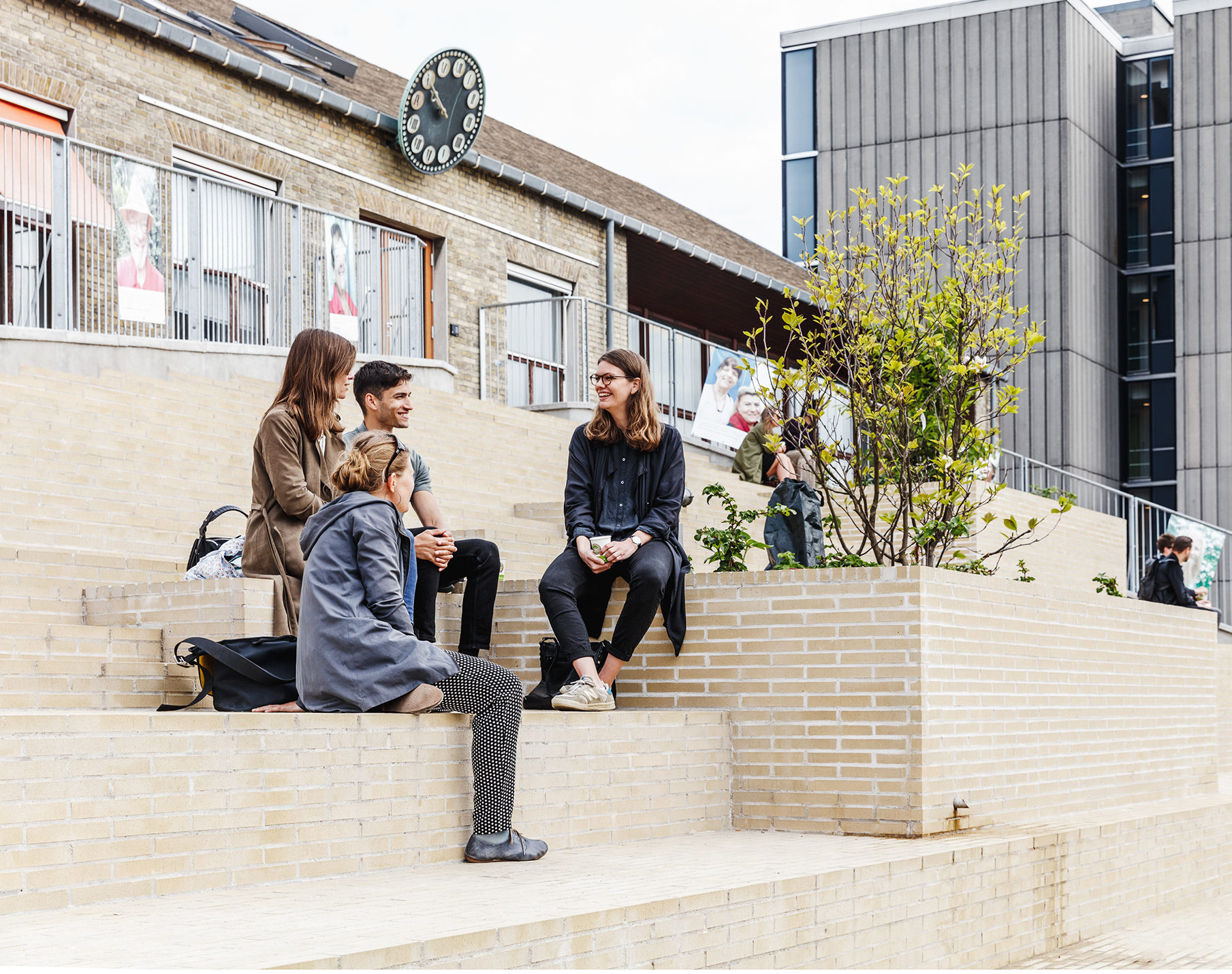 "The Volunteer House has an open and inviting architecture that is in keeping with our ambition of being an organization in continuous dialogue with the community" says Anders Ladekarl, Secretary General of Red Cross Denmark.
Underneath the plaza sits an impressive auditorium. Through floor-to-ceiling windows in this space, volunteers can peer out onto a triangular park that sits between the Volunteer House and the main building. This space offers a cool spot to take breaks on hot days and is decidedly more relaxing than the concrete seating above. Further below grade are multifunctional spaces for volunteer training, cultural events, presentations about initiatives taking place in faraway countries, classes for seniors, and activities for kids.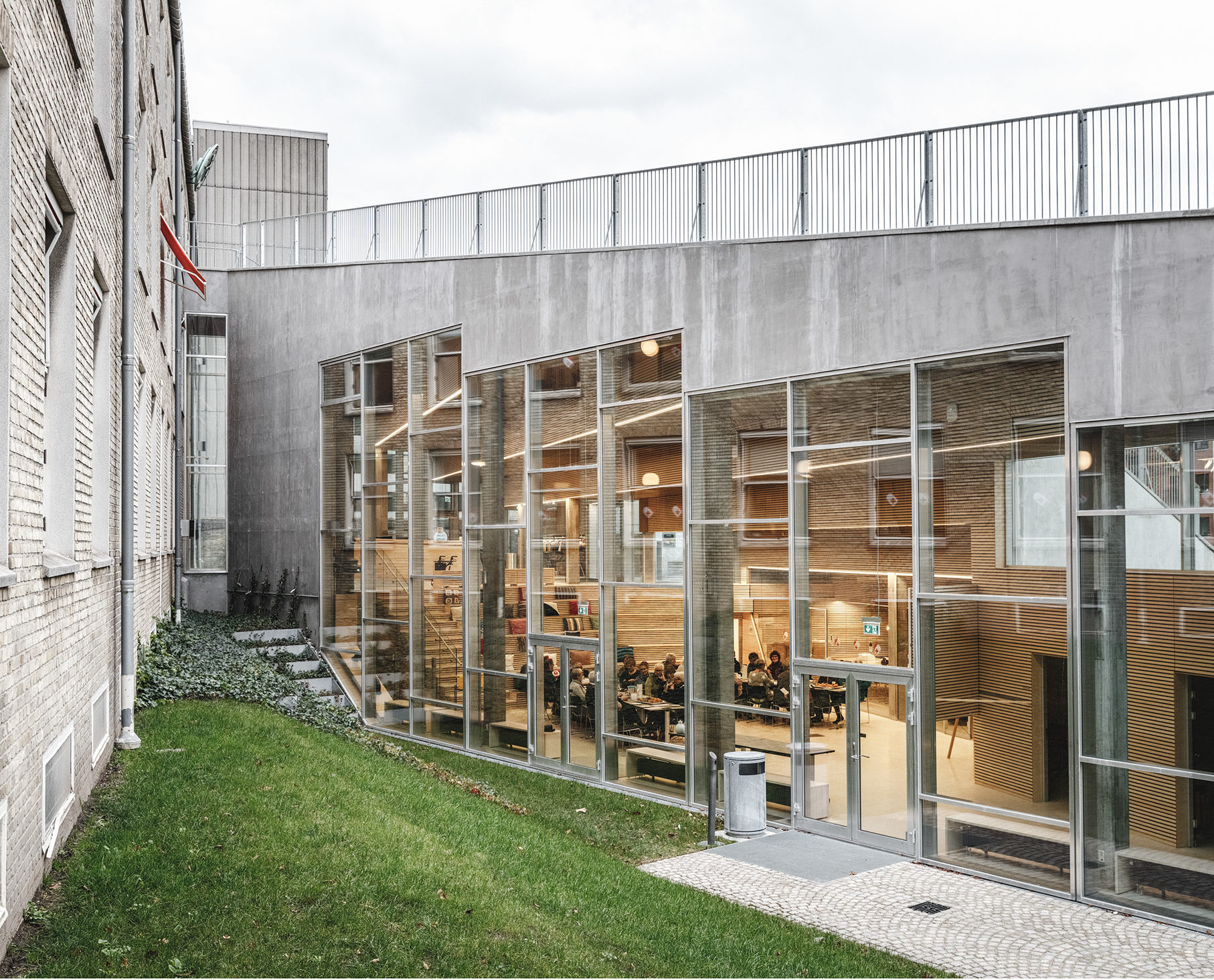 "With the Red Cross Volunteer House, we wanted to create a place that provides optimal settings for the heroes of everyday life — the thousands of volunteers who make an extraordinary effort to help marginalized people," says Dan Stubbergaard, architect and COBE founder.
The Volunteer House reflects the ambition and humility of an organization known for helping those in need. The architecture expresses the spirit of the Red Cross by raising its profile just enough to be noticeable, but not so much that it looks garish. With this new face, the headquarters of the Red Cross Denmark is now able to function as yet another tool to promote recruitment and fundraising. It's a symbol of compassion that unites volunteers and the general public in support of healing the world.