Students from Barcelona's Prestigious EINA Speak on Recent Design Competition Wins
Design competitions are the mothers of modern innovation, offering a platform for both amateurs and seasoned vets to flex their creative muscles and bring all kinds of intriguing products to life. As much as the resulting concepts that stem from these awards benefit fields in product, interior, architectural, and other design, the participants are equally rewarded with recognition and experience from the process.
Continue reading below
Our Featured Videos
Following the recent announcement of winners for the ADI Medals of Industrial Design and ADG Laus Awards for Graphic Design and Visual Communication, winners in the student categories shared their thoughts on what the competitions meant to them, and how the student experience at EINA had shaped their personal and professional development. EINA is a university in Barcelona that is uniquely dependent on a private non-profit foundation, and is an extension of the Autonomous University of Barcelona (UAB).
With their entry Magnet App, a team made up of Carles Giménez, Marta Pardina, and Laia Xixons took home the Silver Laus, awarded by the Association of Graphic Designers and Art Directors of the FAD (ADG-FAD). A team representative expressed: "We are very happy; for us it is the recognition of a job well done. To receive an award like this at the end of our career at the university, and in the circumstances in which we find ourselves, is a push to continue."
As recent graduates of EINA, the trio all give credit to the institution for creating a foundation to help them launch their careers from, commenting that the college's atmosphere encourages creative thinking, a deep understanding of design, and confidence — obviously a winning combination in this case.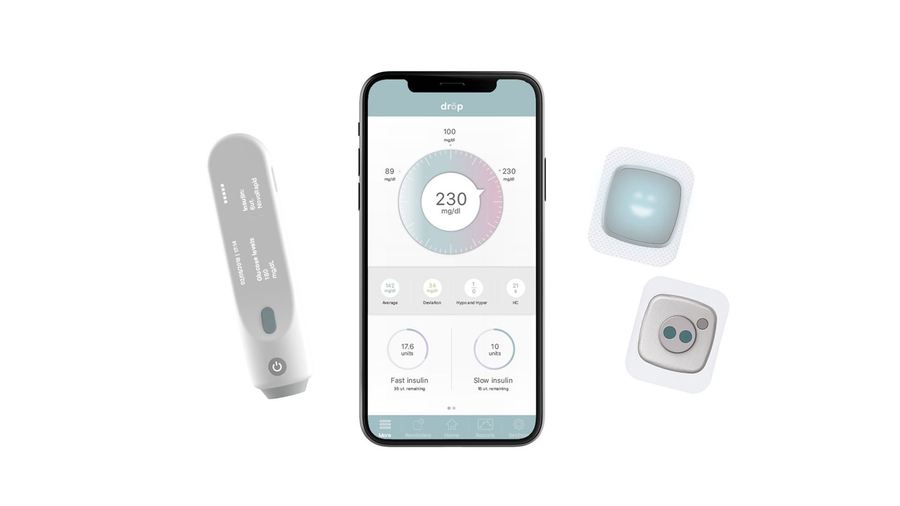 Paula Terra, an EINA alumni with a Master's Degree in Graphic Design, won the ADI Silver Medal (awarded by the FAD Industrial Design Association, ADI-FAD) for her Final Degree Project (FDP) Dröp: a non-invasive treatment for type 1 diabetes. When asked what the award meant to her, her response shadowed that of the Magnet App team's, saying: "This award means satisfaction on a personal and professional level. It is a recognition of the effort and dedication to the project, but also an impulse to continue enjoying and working with the same enthusiasm and dedication." She continued by expressing her gratitude for having an opportunity to share and develop a real-world application to make diabetes easier to monitor, an opportunity she likely wouldn't have had without the university and design competitions.
Manu González won the ADI Medal of Opinion for his Final Design Degree Project TMBLight. Like other entrants, Manu focused on a product aimed at solving a problem (in this case, overcrowding on public transportation during peak travel times). The TMBLight connects to the system and provides real-time feedback of occupation levels in each carriage in the system, giving riders the option to avoid the highly congested areas.
The award reinforced Manu's place in the design world both to others and himself, which seems to be a common feeling amongst winners. He summarized by saying, "I am extremely happy that it was the members of ADI who gave me this medal, because that means that not only do I believe in this idea, but there is a very large group of designers in Barcelona who also believe in it."
Other top finishers included Marc Villalba, who took home the Bronze Laus Award for his 451, Literature en Llamas and Judit Serra, who won a Bronze Laus Award for "Poética," a visual system that offers a graphic interpretation of lyrical poetry. Finally, Carles Giménez won a Bronze Laus Award for FOURTURES, a book and app that reinterprets a way of conceiving possible futures, based on the book "Four Futures" by Peter Frase.