Old Stone Barn Gets a Modern Heart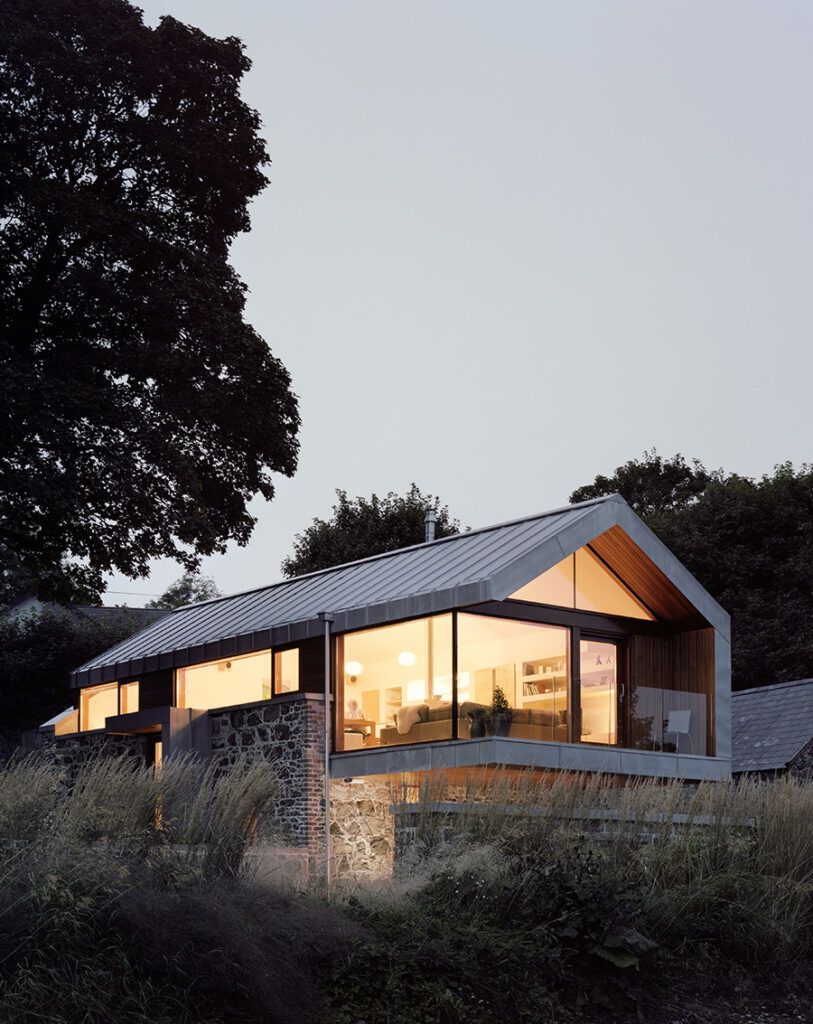 This rural outbuilding to home conversion in the Irish village of Broughshane started out with something that was already truly an object of beauty: a crumbling old stone barn. With some clever manipulation, they turned the old barn into a light-filled, contemporary living space.
Continue reading below
Our Featured Videos
McGarry-Moon, the architects who undertook the project, wanted to preserve the rustic aesthetic of the existing stone structure. They did not, however, want to simply rebuild the past or recreate the building methods that had been used to construct the original barn.
The clients were driven by a desire for a comfortable, understated interior and spectacular views of the surrounding area. The architects came up with a plan to fuse the old building techniques with modern technology to invent a kind of 21st century rural architecture.
Using the existing stone barn structure as a base, a stainless steel frame was inserted within the existing stone walls rather than on top of them. The two-story structure uses all of the older structure's original door and window openings on the bottom and a modern double-height space for the upper level.
The upper level houses the kitchen, dining and living space at one end; the other end holds the master bedroom and en-suite bathroom. The bedroom end has been cantilevered off of the old stone base to provide more floor space and to add another modern architectural element to the already-impressive home.
The home's lower level houses two more bedrooms, a bathroom and a utility space. Extensive glazing on two of the sides allows for incredible views of the beautiful landscape while zinc cladding wraps around the bottom, up one side, and over the roof to provide the family with privacy and create a lovely visual contrast with the traditional stone. The home is the perfect melding of old and new, traditional and contemporary.