Glass Farmhouse: Modern Residence in a Rural Setting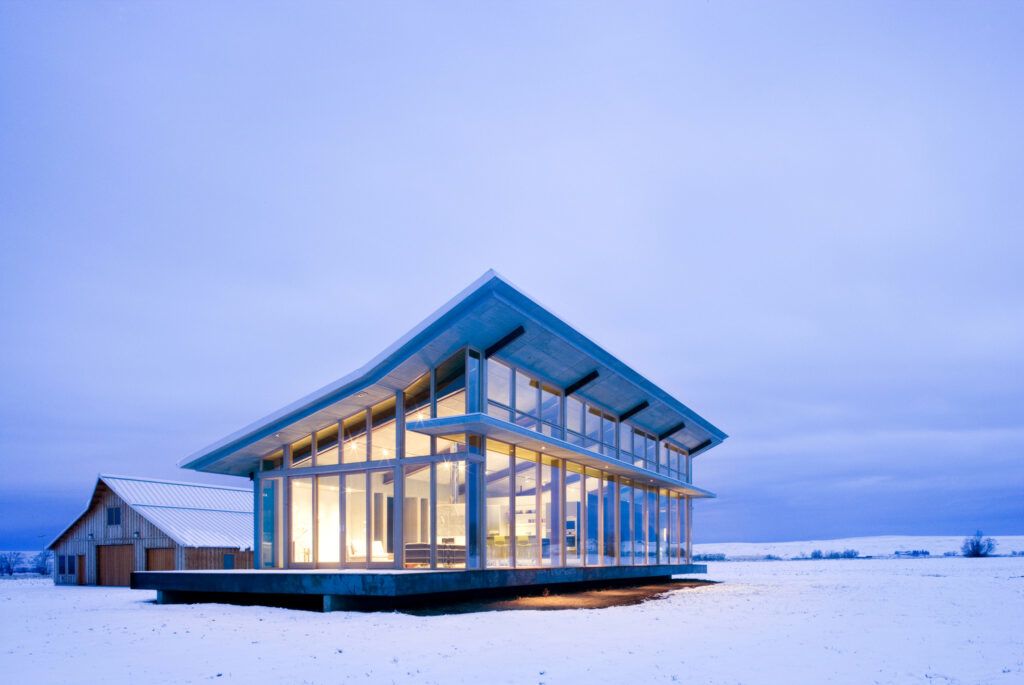 It's unusual to see modern structures set against wide stretches of pasture, desert and other rural settings, but the contrast between the rugged landscape and the sleek, clean lines of the architecture makes for a striking sight. The Glass Farmhouse by Olson Kundig Architects, located in a sparsely populated area of Northeast Oregon, is a notable example.
Continue reading below
Our Featured Videos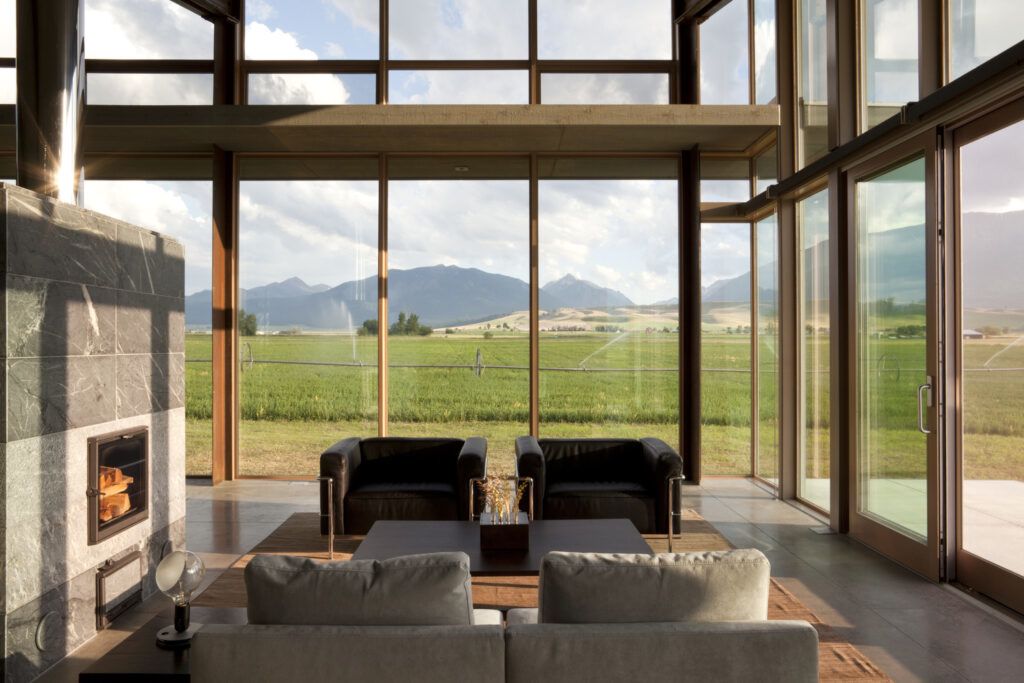 The small house was conceived as a glass box floating atop the surrounding wheat fields. While it is, in practical terms, a farmhouse, its only resemblance to the more traditional structures associated with this term is the shape. The architects borrowed from the local vernacular of barns for the home's silhouette and roof.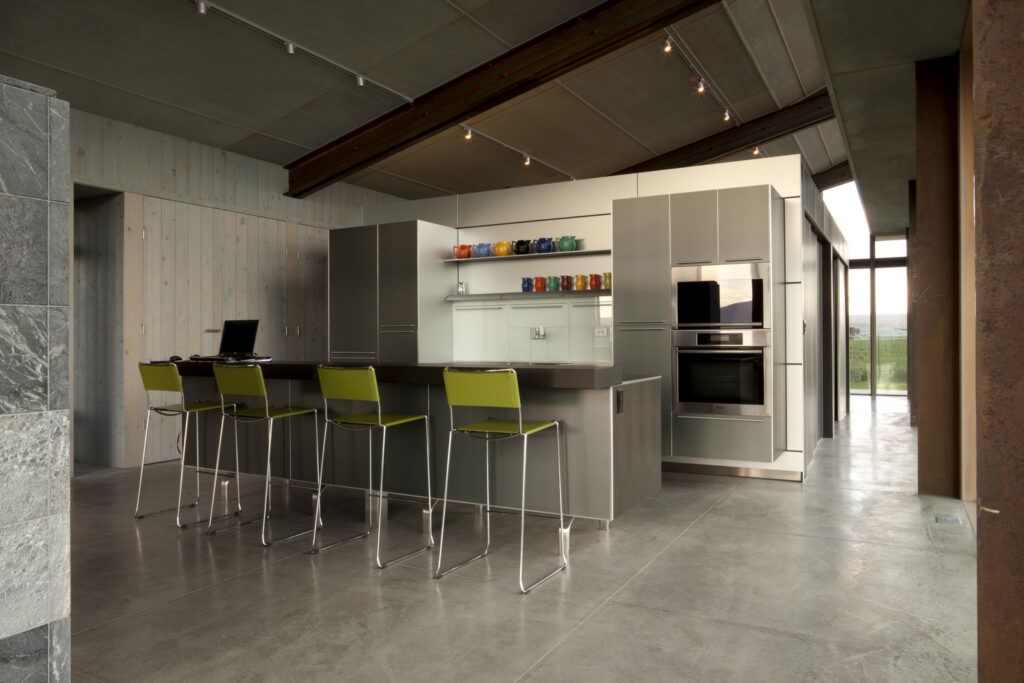 Opening up to the south, the home faces both the mountains and the sun, adapting to both the cold, snowy winters and the hot, dry summers. Roof overhangs and a light shelf prevent the inside from gaining too much heat in warm weather. Large operable windows make it possible to open the home to the fresh air when conditions permit.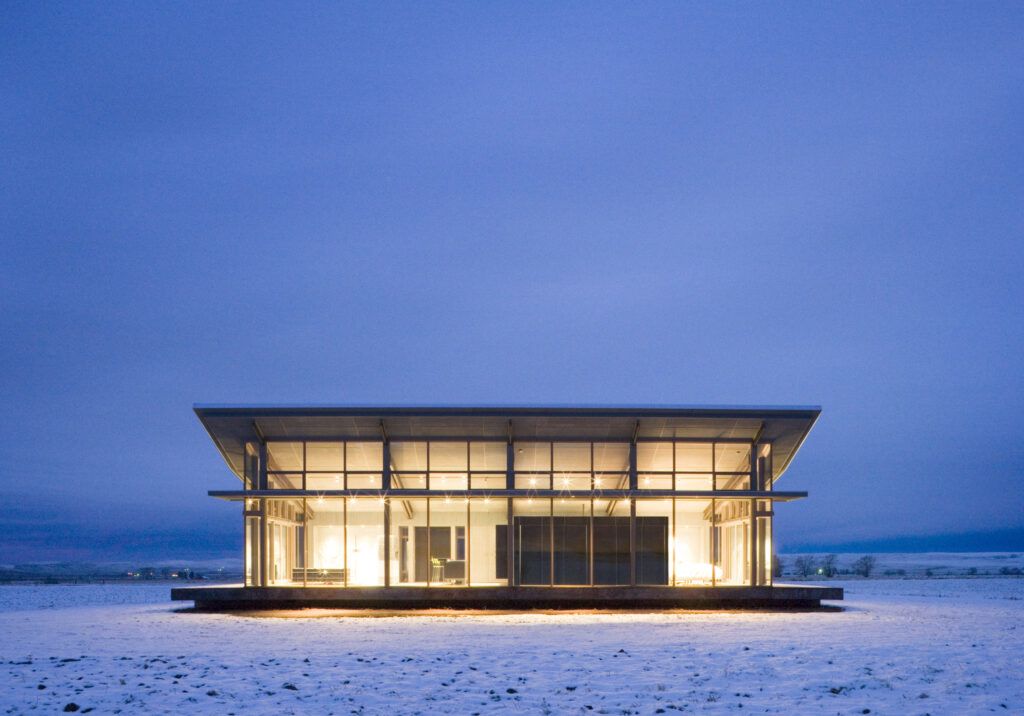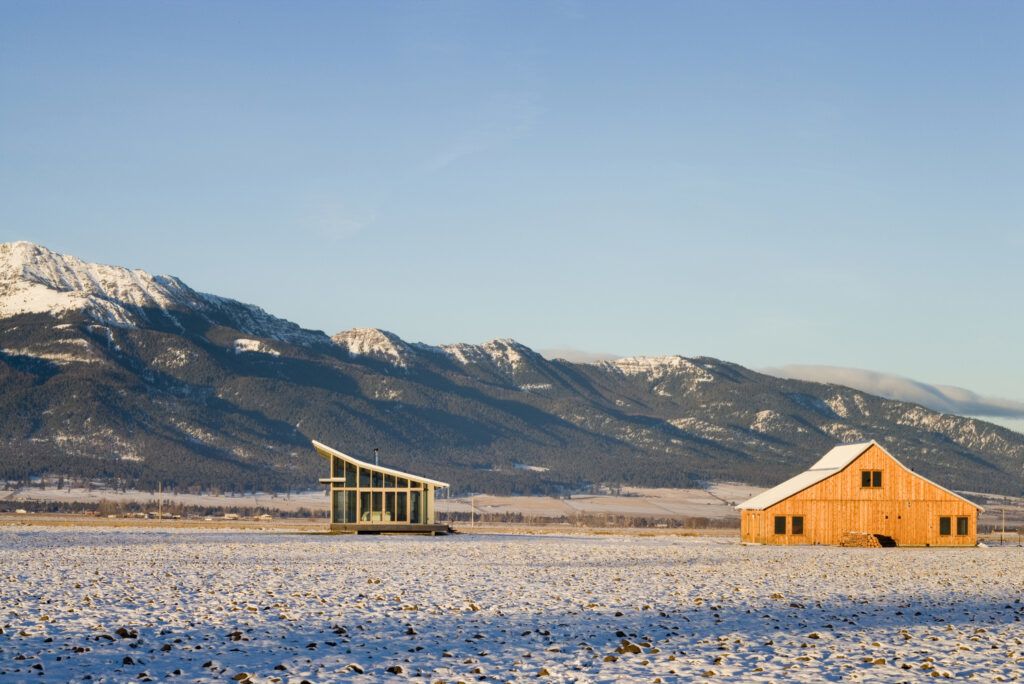 The modernity of the home is especially arresting from afar, when it is seen beside an adjacent barn with the snowy mountains in the distance. At night, it looks like a softly glowing lantern.
"Three sides of the house consist of high-efficiency glass framed with steel; on the north is a solid exterior wall. Inside the transparent shell, living, eating, and sleeping areas surround an enclosure that contains the bathroom, study, and storage. The house rests on a concrete slab supported on a concrete foundation. In this way, the heat-absorbing and—releasing thermal mass is isolated from the ground plane."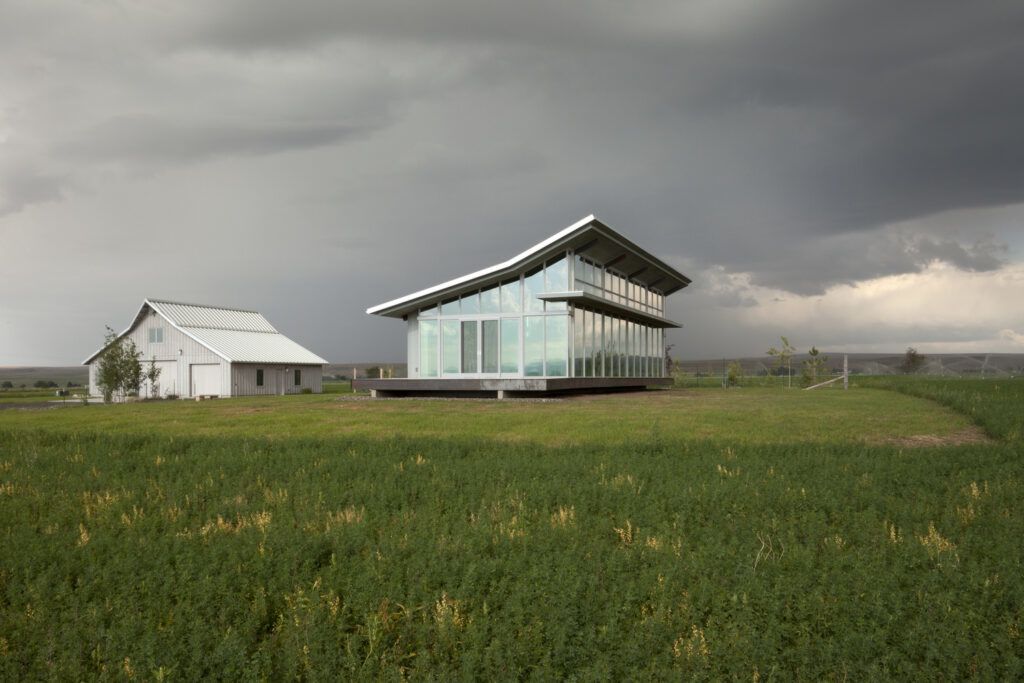 "The window system combines transparency with energy-efficiency. Heat loss and gain is managed largely by the orientation of the house: on the south side, an eyebrow, or light shelf, deflects midday summer sun but admits low-angle winter sunlight."