Sega's Olympic Games 2020 Video Game is Full of Fun Challenges and Absurd Avatars
For the first time since 2012, Sega has released an Olympics video game that doesn't prominently feature Mario and Sonic as the primary characters. Available on Playstation 4, Xbox One, Nintendo Switch, Steam, and Google Stadia, Olympic Games Tokyo 2020 – The Official Video Game lets players create their own custom avatars to compete in 18 different arcade-style sporting events, including the 100-Meter Dash, Boxing, Baseball, Table Tennis, Swimming, and more.
Continue reading below
Our Featured Videos
Yes, this video game is a year late, along with the actual Olympic Games, but don't let that stop you from checking it out. Mastering each sporting event does require a bit of technical skill, and just like training for the real thing, it'll take some practice to make progress, though it'll mostly just be your thumbs getting a workout. But as you get better, you'll unlock more features, like fine-tuned tips, new skills, and spiffy outfits for your avatar.
Speaking of outfits, the best part of Sega's Olympic Games Tokyo 2020 video game is the degree to which you can customize your avatar. Not only do you have a wide range of skin tones, hair styles, and facial features to choose from, you can also slide your character's weight up and down to achieve whatever the most realistic physique is for you. You can even apply makeup, freckles, and face paint. All the different styles of characters can play together across all 18 events, and no avatar choices will affect performance.
There's virtually no limit to just how ridiculous you can look, if you so choose. The apparel choices include sumo wrestling, astronaut, neanderthal, knight, pirate, and many other costumes so you can fulfill your very specific fantasy of winning a BMX race while dressed like a cowboy with tiger-themed face paint. Have at it. You could even compete with your friends and family in multiplayer mode – not just in the sports themselves, but at who can come up with the most hilarious getup. And if you would still rather play as Sonic the Hedgehog, you can do that, too.
"The Olympic Games are a unifying symbol of sportsmanship and competition for athletes and fans throughout the world," president and COO at Sega of America Ian Curran said in a press release. "Tokyo 2020 channels that same positive spirit into a fun, arcade-style experience for friends and family to play together as we all look forward to the start of the Olympic Games this summer."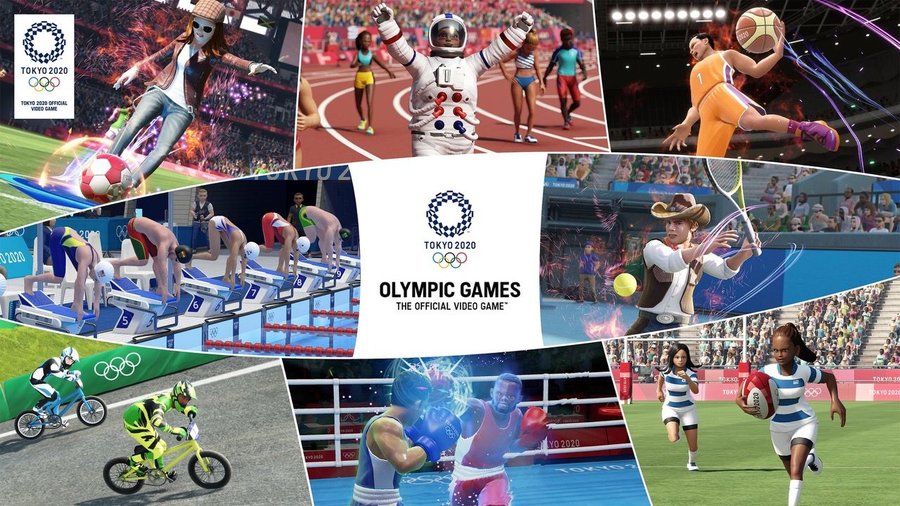 "By working with SEGA, we are able to engage new and existing fans – particularly young people – with the Olympic Games far beyond the Games period," says Elisabeth Allaman, VP Commercial integration at the IOC Television and Marketing Services. "We're looking forward to seeing the next generation of young Olympic fans build their first tangible connection to the Olympic Games and Olympism through the official video game."
The full list of sporting events available to play in the game include 110m Hurdles, 4×100 Relay, Hammer Throw, Beach Volleyball, Long Jump, BMX, Boxing, Judo, Rugby Sevens, Football (Soccer), 100m Freestyle (Swimming), 200m Individual Medley (Swimming), Sport Climbing, Tennis, Table Tennis, Basketball, Baseball, and the 100m Dash. The game is available now for $39.99 USD at major retailers including Amazon, Best Buy, Gamestop, VGP, and EBGames. You can also get a digital version from the Playstation store. PS Plus is required for online play and multiplayer mode (up to 8 players).