Recycled Metal Furniture from Scrap Cars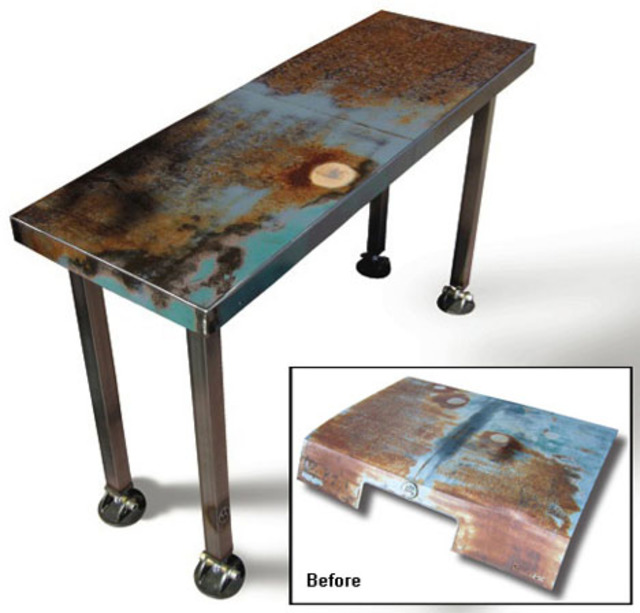 Continue reading below

Our Featured Videos
Owners of classic cars must suffer terribly if their vehicle becomes simply too rusted, dusted and dilapidated to survive any longer. But like treasures from a sinking ship,the Weld House is making an art out of recycling trash: converting old car parts into beautiful new furniture designs.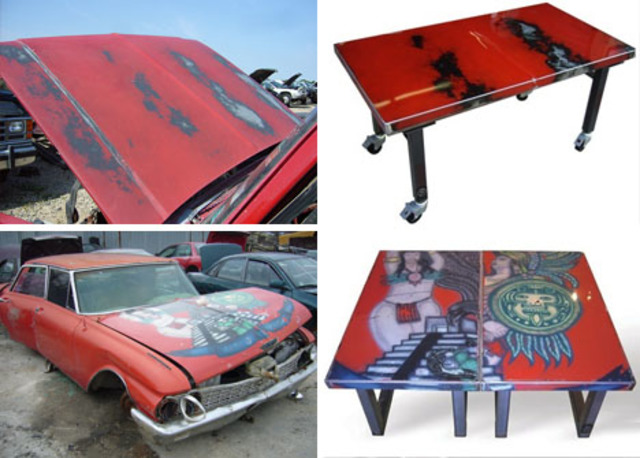 In some cases the rust and weather patterns on the metal are enough to make for an incredibly unique piece of custom-built furniture, while in other instances there is already some form of art present on the vehicle which becomes memorialized in the resulting work.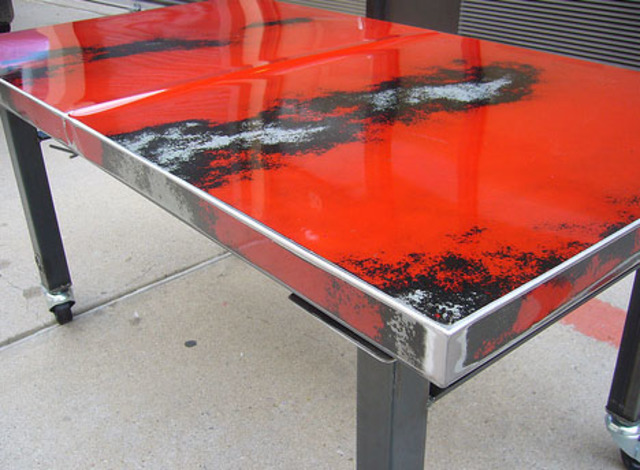 When polished and finished, one might never guess the origins of these amazing recycled furniture pieces – primarily tables – and suspect they were the result of some kind of intentional process designed to create more visual interest and variety on the scrap metal surfaces.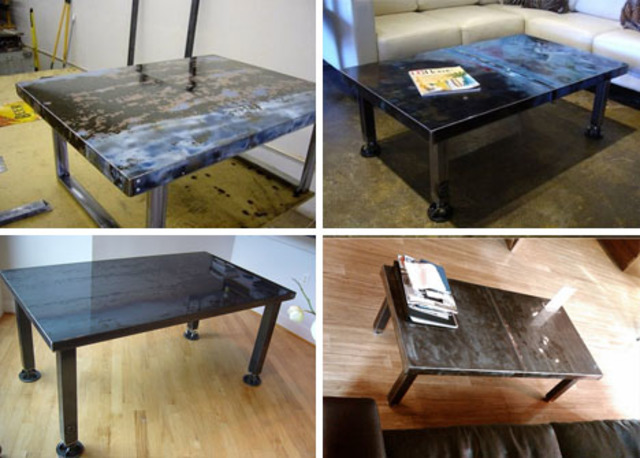 Of course, the results come in as many colors and shades as cars do so each reclaimed furniture piece tends to be quite different from the next. While the Weld House primarily specializes in simple tables they have also experimented with storage units, bed frames and other designs.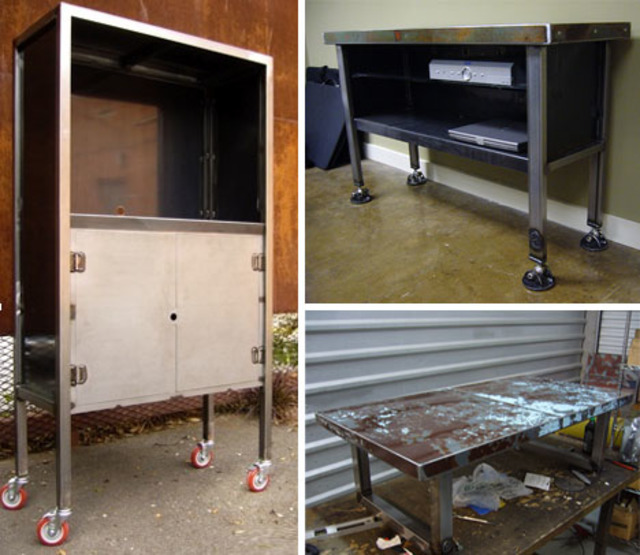 So who is behind all of this? Here's more info:
"We are a small company specializing in handmade steel furniture. Our passion is delivering functional works of art that have a rich American history. By combining the colorful, reclaimed sheetmetal of 20+ year old American automobiles with the attention to detail and heavy gauge tubing from The Weld House, you end up with an heirloom quality piece of furniture that is truly one-of-a-kind."
"Weld House produces modern furniture from both new and recycled metals. With designs ranging from industrial to minimalist, each piece of furniture is meticulously fabricated on very tight-tolerance and calibrated machinery.  Our equipment allows us to deliver a level of accuracy beyond that of most commercial welding shops.  Whether you choose one of our designs or we collaborate on one of yours, you can rest assured your piece of furniture will be made with the best materials and incredible attention to detail, even in areas not ever seen. "