Objects Made of Misused Hardware Celebrate Creative Improvisation
It's easy to get stuck within the limitations of our own assumptions. Just because an object is designed with a specific purpose in mind doesn't mean it can only be used for that purpose. We just have to see it from a different perspective.
Continue reading below
Our Featured Videos
In cases like this, it can be helpful to bring in the old "what would aliens think" trope, attempting to remove all of our preconceptions to set our imaginations free. But it's also worth remembering that scarcity drives innovation, and people without a lot of access to resources can be some of the craftiest among us.
For a new series called "The Misused," Taiwanese designers Liang-Jung Chen and Shue-Yuan Yang found inspiration within their own communities. They discovered elders in the countryside of Taiwan creatively improvising daily necessities using objects that could commonly be found laying around the house, transforming old tires into hanging planters, using funnels as shades for hanging lamps, and making drying racks out of hangers and wire baskets.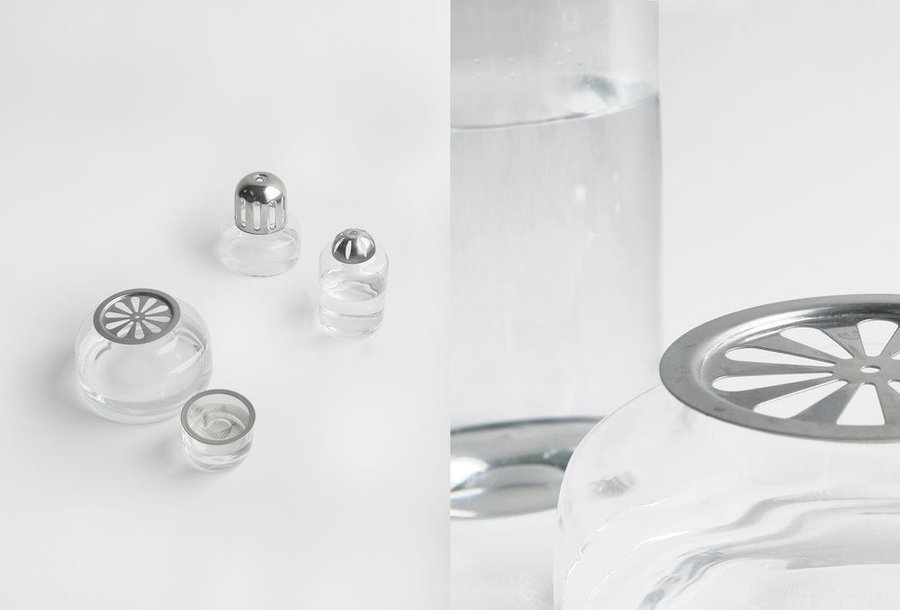 The designers say their collection "aims to re-fulfill the potentials of everyday metal hardwares by misusing them with a twist of humor." With each creative "misuse," you can see how everyday objects have a lot more potential than we typically see in them. They may seem specialized, but if you try, you can probably find all sorts of ways to employ them in your home, too. As we collectively work to move beyond our era of disposability and pollution, finding new ways to creatively reuse objects that already exist will only grow more and more important, so it's a good skill to pick up now.
For Chen and Yang, the experiment proved that even "misusing" an object can produce something that really and truly works. Their fun creations include a table mirror made with a magnetic door holder, a marble jewel box made with a door hinge, glass wind chimes made with an S-hook and turn buckle, a notebook made with grill mesh, a rattan stool made with hose clamps, glass hydroponic vases made with floor drains, a magazine rack made with a braided hose, plywood bookends made with corner brackets, a cork side table made with steel cable ties, and more.
The pair adds: "As product designers, we always prioritize the logical user experience of a product. Somehow, in countryside Taiwan, we are often awed by how local grandpas and grandmas improvise homewares with existing objects creatively. The grass-roots humor originated from their earlier frugal life due to the lack of resources. They had motivated us to leave the stereotype of ubiquitous metal hardwares behind, and to re-imagine their functions according to their clever structure."
"Each long-existing hardware has been refined by people all over the world [so many times] that they have become the universal modules for assembly. It is this collective anonymity that makes the hardware design so impeccable. Keeping the philosophy of misusing in mind, we paired 11 industrial metal hardwares with different crafted materials. The outcome is a series of homewares repurposing various kinds of metal hardwares, including a door holder, floor drain, door hinge, hose clamp, [and] S hook."