Noria: Modern Minimalist Air Conditioner
Creating a comfortable space to relax, eat, sleep, and be with family in is essential for turning any house into a home. Unfortunately, the planet's increasingly extreme weather conditions have made the summers in some places unbearable without a form of air conditioning around. Even then, "AC" doesn't come without its faults. Some units can be expensive to install, noisy, inefficient, and most of all, an eyesore on the building's exterior — and if you can't afford a bulky cover to put over your air conditioner, you may have leave it sitting half in, half out of the window, which eventually leads to drafts and leaks. Still, it seems like we need these boxy hulks if we're to have any hope of beating the heat. That's why Noria is here to revolutionize the air conditioning industry with its sleek new design.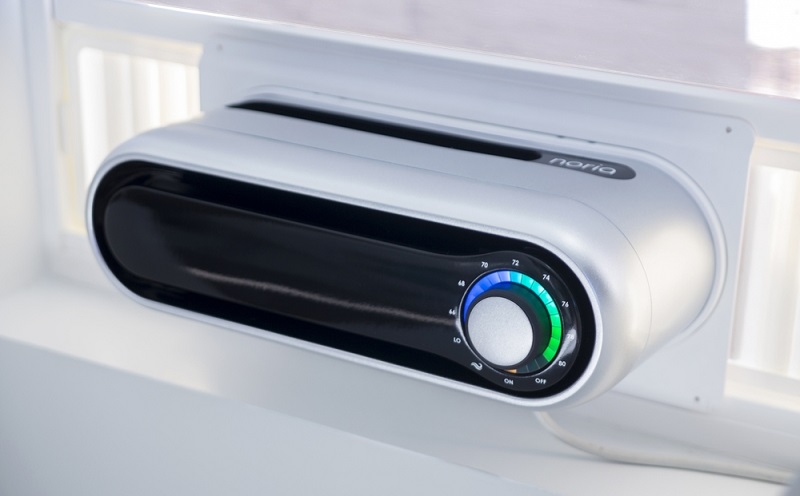 When designing Noria, its creators made sure to leave out all the things that people hate about most window-mounted air conditioners. The 5,000 BTU (British Thermal Units, which are used to determine how much heat a particular AC can take out of a room) unit has been given a 21st-century facelift for an aesthetic that looks great both inside and out. Noria is 40 percent smaller and eight pounds lighter than your average window-mounted air conditioner, and its clean and minimal interface is easy-to-use, mimicking the latest technologies on the market so that it won't date as fast as other units.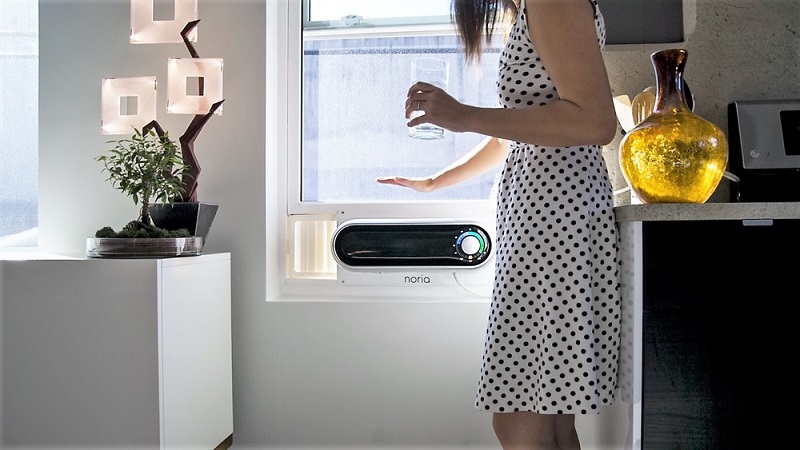 Like all the window-mounted models that came before it, Noria fits horizontally into the lower part of an open window. The difference is, Noria sits in a custom-made frame that can adjust to match the size of your window, so you won't have to sacrifice any more of your view then you absolutely need to. Install Noria on either single or double-hung sash windows in a matter of minutes! The best part is, the unit can be uninstalled just as quickly and put away when not in use. We'll bet an air conditioner has never allowed you that kind of flexibility before.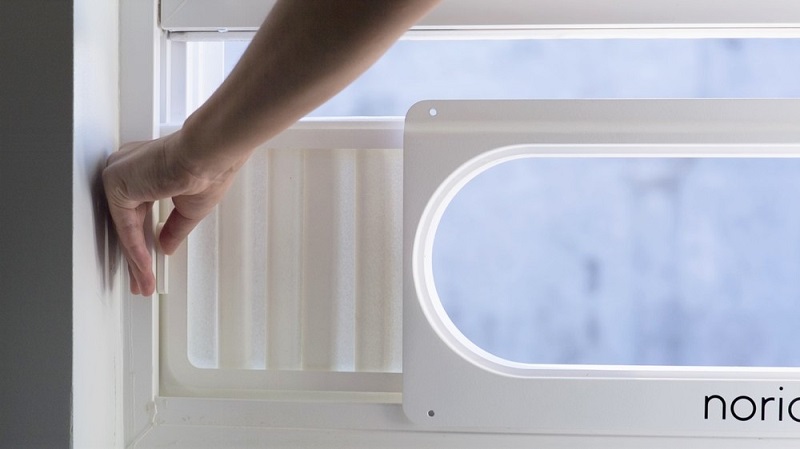 For the past two years, a team of industrial designers, engineers, and scientists has been developing the Noria modern air conditioner and stuffing it with the latest high-tech features. Thanks to them, you won't have to worry about keeping track of yet another remote control. Just adjust the Noria's settings from your Apple or Android phone! Of course, if you're standing right next to the unit, you'll have no problem controlling it from the single dial on its face.
If you have to wake up in the middle of the night to lower the temperature, you'll find the unit's nighttime lighting mode particularly helpful. Plus, Noria is currently one of the most silent fans on the market, so it's not going to be waking you up anytime soon. If all of that isn't enough for you, then you'll be happy to hear about Noria's fresh air function, which continually circulates air from outside to in and eliminates the stuffiness often associated with air-conditioned rooms.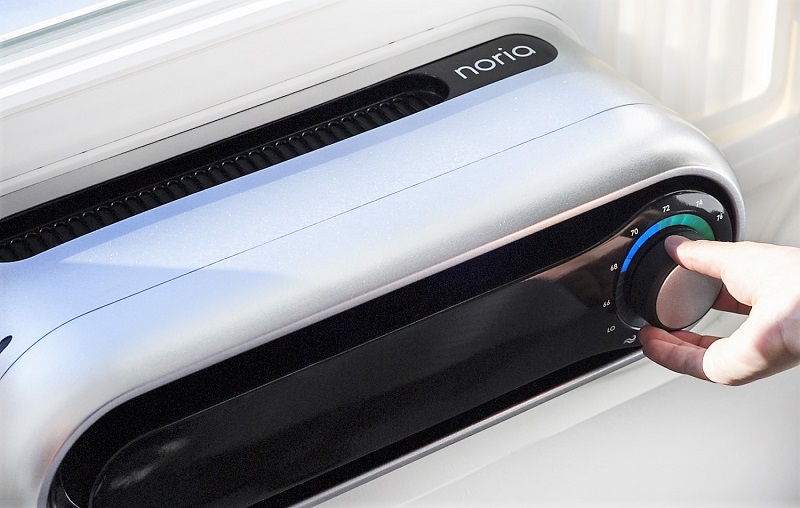 Continue reading below
Our Featured Videos
Noria is the first product of its kind, but that doesn't mean the manufacturers in Philadelphia have stopped working on ways to improve it. The company has already expressed interest in equipping their future models with high-tech features like integrated Wi-Fi. Be sure to keep up with
Dornob
to see where this innovative design will go from here, and watch this
informative
video for
Noria
in the meantime!