Frenshe Interiors: Inside Ashley Tisdale's New Interior Design Company
Already known for her acting, singing, and dancing skills, Ashley Tisdale is now adding another line to her resume: interior design.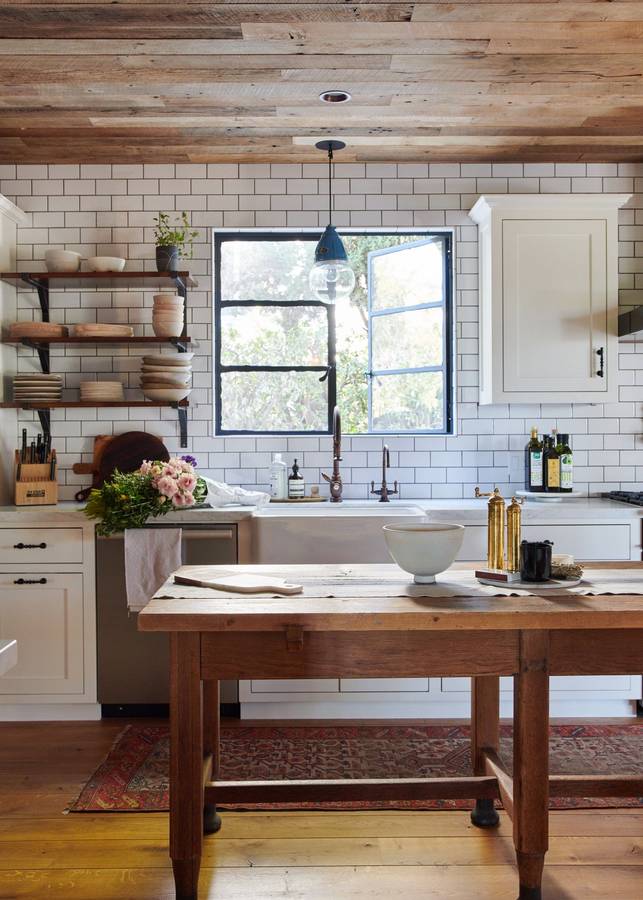 Continue reading below
Our Featured Videos
After her most recent home renovation and sale, the actress launched a new design business called Frenshe Interiors. Announcing the venture on her popular lifestyle blog of the same name, Tisdale also declared that she would be taking a break from doing her own renovations for a while as she was expecting her first child and wanted to "be more present in my life for my family." Baby girl Jupiter Iris was born on March 23rd, 2021.
To date, the bulk of the posts on her newly created @Frensheinteriors Instagram account have been highlights from the residence Tisdale and her husband Christopher French sold in January. After buying the 4,214-square-foot Los Angeles property for $4.1 million in 2019, Ashley worked with her contractor father Michael Tisdale and several of her favorite designers to transform the house into a chic abode that resold for $5.78 million.
"We walked into a home that had sadly been forgotten; the couple was getting divorced, and I think the house suffered as well," Tisdale wrote. "There were pieces of the wood floor missing in rooms, leaking walls from leaking windows and weird design choices like painting the beautiful gazebo and window trim white so the house had no dimension. We realized this was not what we expected and it was gonna be a huge undertaking but with my dad, Michael Tisdale, being a contractor (and us not afraid of renovating) we were excited to bring this house back to life."
After completing the most pressing projects like replacing the roof and waterproofing the windows, Ashley turned her attention to the aesthetics. To modernize the house – located in L.A.'s Los Feliz neighborhood – Tisdale had steel doors and European oak floors installed but held onto many details like leaded glass windows and light fixtures that were original to the 1923 dwelling.
She also decided to go bold with color in several of the rooms, painting the dining room a rich forest green, giving the living room fireplace a coat of denim blue, and creating black and white stripes around a downstairs powder room. The entryway, designed by celebrity interior artists Pierce & Ward, features an intricate wallpaper throughout.
"I would have never gone for wallpaper because I'm not a huge wallpaper fan, but they killed it with this entry. They created a beautiful[ly] ornate but stylish welcoming to the home," Tisdale wrote in an Instagram post.
The kitchen was a special labor of love, as Ashley and her husband committed to using a small IKEA kitchenette for a year while the renovations were being completed. Decked out in white subway tile and white shaker cabinets, Tisdale added a wood ceiling and a butcher block island to soften the look. The eating nook features a custom fireplace conceived and built by her father.
Ashley also revamped the outdoor deck, pool, and lounge area, throwing in some color and stripes.
For fans of the actress who worry that home design might distract her from her first craft, Ashley put those fears to rest. When asked by Architectural Digest about her goals for the new business, Tisdale replied, "To have fun. This isn't my full-time job. I'm an actress first. I just have a passion for interior design and will continue to help friends and clients when I have the chance."