Dressers Made of Vintage Suitcases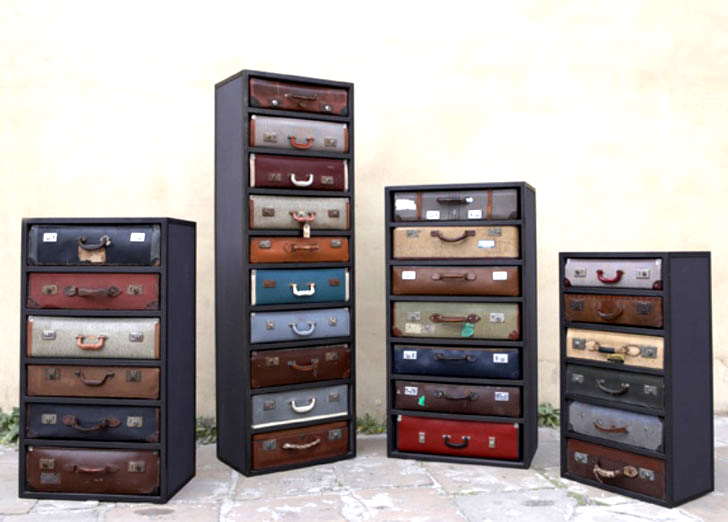 Vintage travel cases are hard to pass up at an estate or garage sale – a peek inside is just too temping, to see what history may yet linger within. Still, they aren't much use by themselves if they are worn and tattered, unless you are James Russel and Hannah Plumb of James Plumb Design, whose work covers everything from found object furniture to retro installation art. Their series of recycled suitcases transformed into one of a kind dressers is especially fun.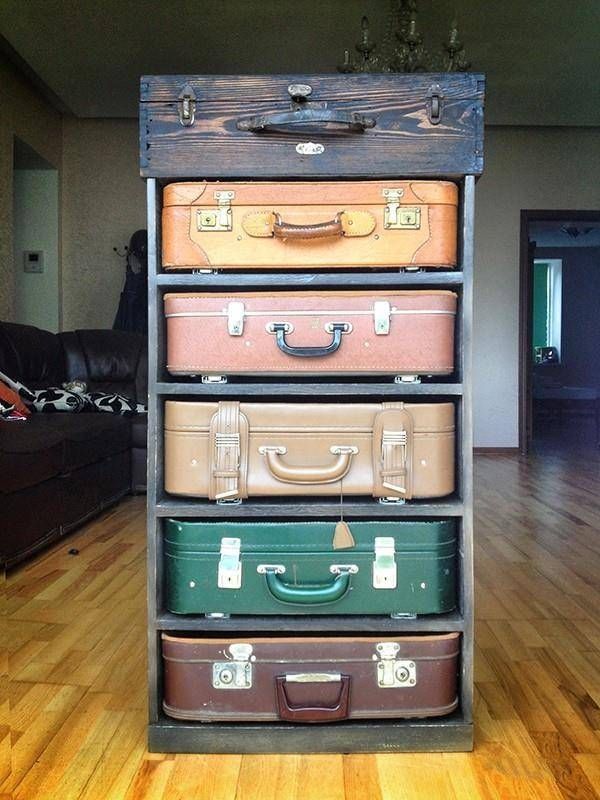 Ragged vintage suitcases are given a second chance at life inside metal towers, each made around a particular range of sizes to be both simple to construct but uniquely accommodating as well. These DIY recycled suitcase dresser designs stack and sometimes stagger the old travel cases within the shelving, each one as unique as the found objects used to create them.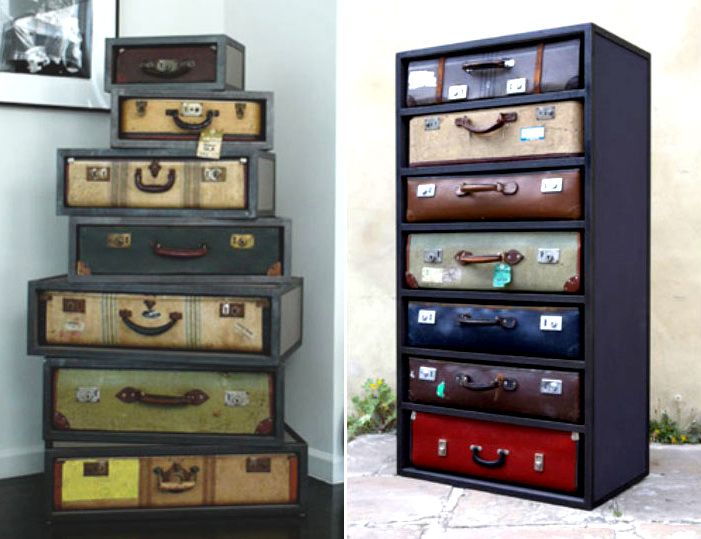 As in their other work, James Plumb shows off their interest in "overlooked and discarded, taking time-worn antiques and cast-offs to produce one-off assemblages, luminaries and interiors."

Continue reading below

Our Featured Videos


"Our clients come to us because they want something real, with depth and resonance. We immerse ourselves deeply in our projects, and we offer intense commitment to our clients. Our focus is on authentic actions and experiences of living and being. Not just the surface veneer of aesthetics, but how it will feel to use, and inhabit."
"For us the distinction between art and design is blurred and interchangeable – both in our own work and in our perception of the world at large. A table becomes an artwork, or a sculpture becomes a chair. An art installation is designed to be inhabited, and an interior design is approached as an artwork. We are artists who conceive, create, and direct work across a wide range of industries and disciplines, but we are less worried about how to define our work, than with what it adds to the sensation of the world around us."