10 Cool Trinkets and Toys That Will Make Your Dog's Day
Best friends are some of life's most precious gifts, and making them happy is a total joy. No doubt your dog cherishes your relationship at least as much as you do, so why not treat them by adding a few extra bells and whistles to their daily lives? Besides, better doggie distractions mean more peace of mind for you knowing that they know you care even when you can't be with them.
Bissell BarkBath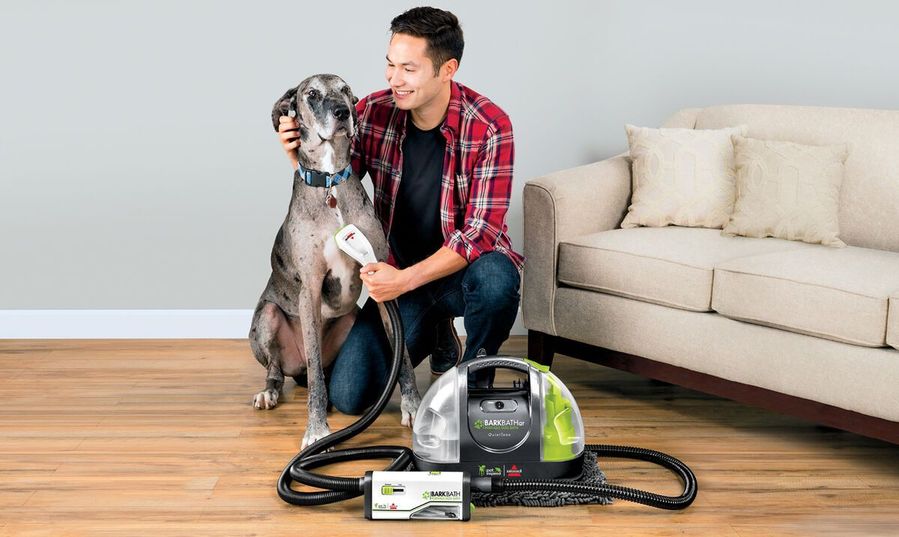 Continue reading below
Our Featured Videos
A clean dog isn't just a happy dog — they're also welcome in almost anyone's home. This compact cleaning system lets you bathe your dog on the go and doubles as a portable carpet and upholstered furniture cleaner. Its one-of-a-kind spray nozzle gently reaches deep down to the dog's skin and deposits the dirty water into a separate tank. For $200, you can easily keep your dog and home clean without bulky equipment or frequent trips to the groomer's.
Fi Smart Dog Collar
No more fretting over where your dog is when they decide to explore the world explore outside your yard. The lustrous Fi Smart Dog Collar tracks their location with a real-time GPS and reports the data back to you on your smartphone. It also tracks how many steps they take and their total exercise time to monitor their fitness. The collar is $149, and the additional $99 annual subscription fee is a small price to pay for the serenity of knowing your pooch's whereabouts.
Mighty Paw Smart Bell 2.0
With a minimal amount of training, the Mighty Paw Smart Bell 2.0 lets your dog alert you to their need to go outside and take care of business. Priced between $30 and $40, the system is wireless and needs no batteries, with a customizable ringtone that's activated by the simple touch of your pet's paw.
PetChatz Interactive Pet Camera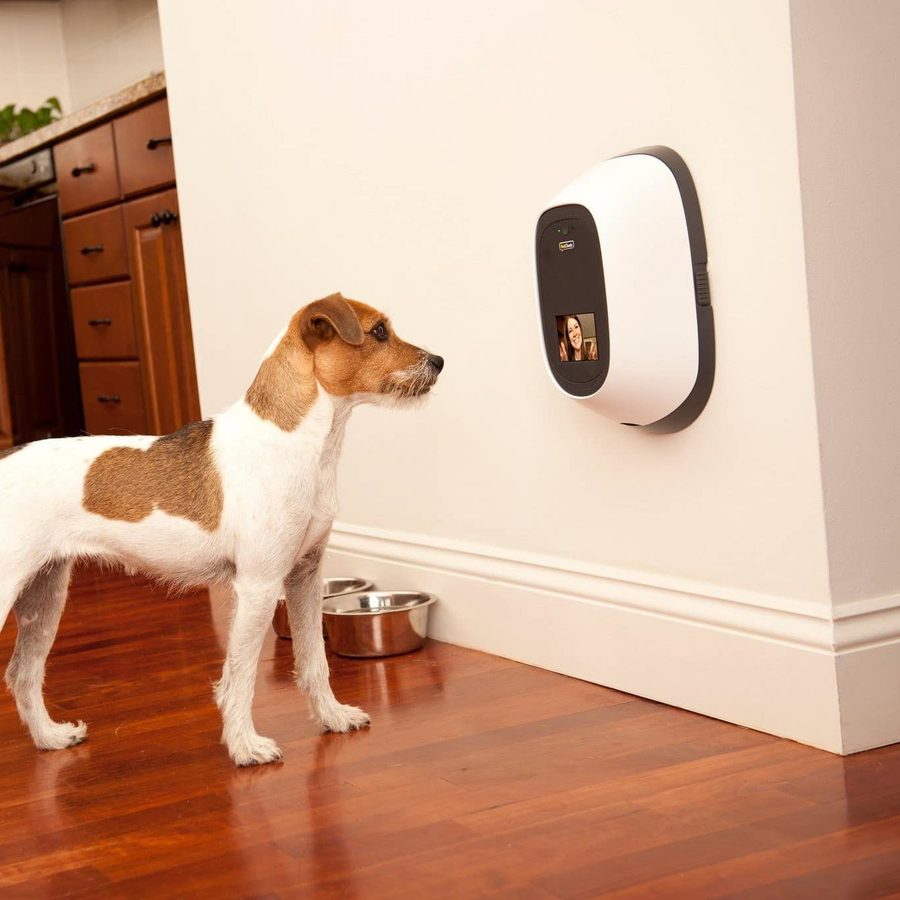 You don't have to be Dr. Dolittle to talk to your pet. Thanks to this nifty invention, you can now have two-way calls anytime you're away from home, and even toss them "treats" or calm them with light bursts and therapeutic scents. The basic system costs around $350, but for a bit more, you can add on "PawCall" buttons that let your pet reach out to you from afar.
Petcube Bites 2 Smart Pet Camera
If you just want to keep tabs on your pet's secret life when you're not home, Petcube Bites 2 Smart Pet Camera is the perfect gadget for you. You can reward good behavior with a virtual treat or talk to them with the two-way audio feature. Even better, this system is a little cheaper than others at just $249.
PetSafe Smart Feeder
With the PetSafe Smart Feeder, you'll never have to feel guilty about not being home to feed your dog on time. Instead, a simple phone app lets you set up an automatic feeding schedule. Set it to dispense an eighth to four full cups of food, or use the "Slow Feed" option to dispense a preset amount of chow over a 15-minute span.
SureFeed Microchip Pet Feeder
No more food pilfering between your dog and cat thanks to the SureFeed Microchip Pet Feeder. Using microchips, the food inside is only accessible to the right pet when they approach their respective dish. No worries if your pet isn't microchipped, either: you can also use ID tags on their collars to activate access. At a price of around $150, you can make sure each and every pet gets the proper nutrition every day of the week.
SureFlap Microchip Pet Door
Instead of making repeated trips to the door to let your pet in an out, simplify life for a meager investment of $85. The SureFlap Microchip Pet Door reads a microchip or programmable collar to let the pet in and out without concerns about strays or wildlife getting inside. You can also set up pre-selected times for the doggy door to automatically be locked or unlocked from the outside.
VARRAM Pet Fitness Robot
No more lazy pets that sleep all day while you're away. The VARRAM Pet Fitness Robot plays with your pet using 16 preset frolicking moves that carefully avoid obstacles throughout your home. The $100 price tag includes a program that monitors your pup's activity and advises on changes you can make to further improve their health.
Whistle FIT Pet Health Tracker
Finally, this Fitbit-like gadget tells you if your dog is getting the proper amount of exercise based on its breed, weight, and age. Set incremental goals and adjust food amounts to match their activity patterns and keep them at the peak of good health. The tracker costs $80, plus an annual subscription fee of $35.