WowCube Entertainment System Brings Its A-Game to CES 2021
In the world of gaming, it's all about next gen, and Cubios Inc. has certainly delivered it in the form of the WowCube Entertainment System.
Continue reading below
Our Featured Videos
At first glance, it looks a lot like a 2 X 2 version of the traditional Rubik's Cube. In reality, the WowCube is a handheld video game with myriad features, which is exactly what earned it recognition as a CES 2021 Innovation Awards Honoree.
Every year, the Consumer Electronics Show highlights advancements from virtually every corner of the tech sector. In this year's gaming category, WowCube "wowed" the judges with its design, unique CubiOS operating system, and patented technology.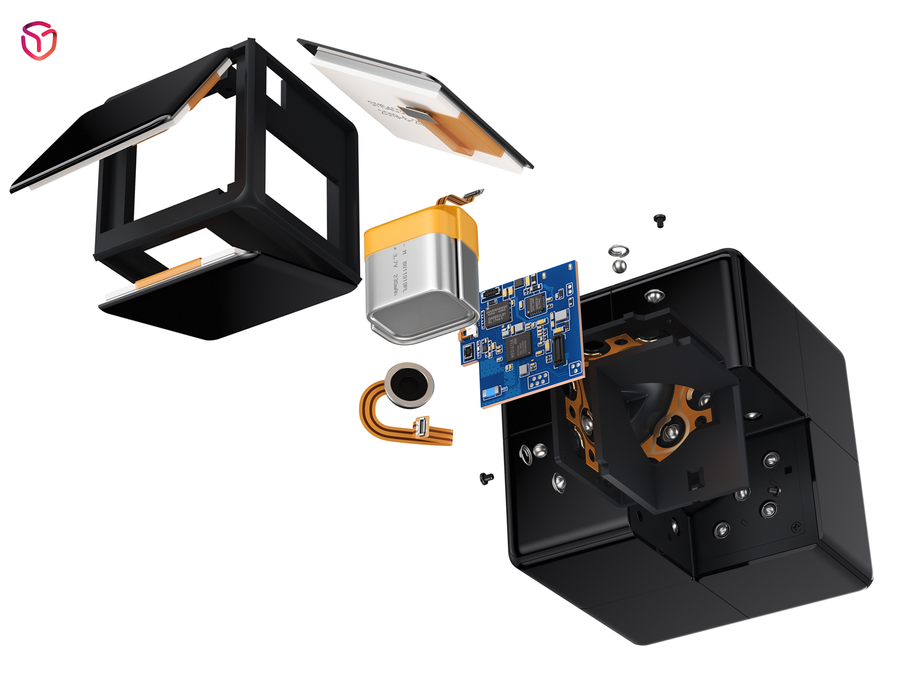 WowCube contains eight separate modules connected to each other to create a six-sided continuous display. Users interact with the device by twisting, tilting, and shaking it. Inside, it's jam-packed with both new and existing games, covering everything from PacMan to fresh gaming options not found elsewhere. Choose between arcade games, puzzles, logic and strategy games, and even educational programs. In addition to the gaming aspect, the WowCube also offers screensavers that turn the device into a digital aquarium, ambient lighting, and other fun decor pieces. And if all that wasn't enough, the WowCube also accommodates widgets for weather, air quality, stock market dynamics, amount of followers on a user's Twitter account, and much, much more. It can be used to display news headlines or a feed directly from astronauts in space.
The device also works in tandem with a phone app, where users can stream even more content. This allows it to have two different modes: one as a stand-alone entertainment system and the other as a peripheral device that connects via Bluetooth.
The WowCube's ground-breaking technology uses magnetic connectors to allow the separate components to move in unison. With 24 separate screens, the image is everywhere. This is achieved with each module being a separate device containing three hi-res screens. WowCube boasts up to five hours of battery life, eight audio channels, and eight independent CPUs to keep content flowing.
Specifically speaking to the newest advancements in the WowCube, Ilya Osipov, the President of Cubios Inc., said: "The pandemic didn't stop us. We focused on the software part and made a lot of improvements. We released a completely new version of our operating system CubiOS. We've re-built a system architecture, made it much more stable. We worked hard on UX/UI, and now the device can also be controlled by tapping. We developed SDK available for a global developers community starting in the first quarter of this year. We added a new mode of functioning and added new types of apps, including multiple awesome games and widgets."
Of course the pandemic did delay mass production of the device, so the company took the opportunity to make upgrades to the features and functionality before the new release date. During the CES 2021 completely virtual event, the company announced they would begin accepting pre-orders "in the second quarter of 2021. The shipment of the pre-ordered units will start before Christmas," according to an official press release.
Be sure to check back with us for more updates on this exciting little gaming hub.