Pliable Textiles Made of Wood
There is a brief head-scratching moment when one first sees these strange wooden rugs and has to wonder: is that mobile, functional, art or all of the above? These are precisely the design questions Elisa Stroyzk wants more people to ask.
Continue reading below
Our Featured Videos
These wood carpets work at a weird intersection between art and design – grafted, geometric, laser-cut wood leftovers are attached to a functional and flexible textile background. The only question is: how comfortable is it to curl up with a wooden blanket?
This designer is ultimately, perhaps, more of a material scientist and philosopher than an artist, calling into question our use (and reuse) of objects and the ways in which we understand the conventional properties of everyday materials.
Since releasing her original, all opaque naturally colored wood design, Strozyk has produced all sorts of dazzling variations, including dip-dye effects, pastels, metallics and even transparent wooden "blankets," curtains and tapestries.
"The material can become a sculptural plaid, draped on a bed or sofa," she says. "Different designs and colors are available. 'Wooden Textiles' convey a new tactile experience. We are used to experience wood as a hard material; we know the feeling of walking across wooden floors, to touch a wooden tabletop or to feel the bark of a tree. But we usually don't experience a wooden surface which can be manipulated by touch."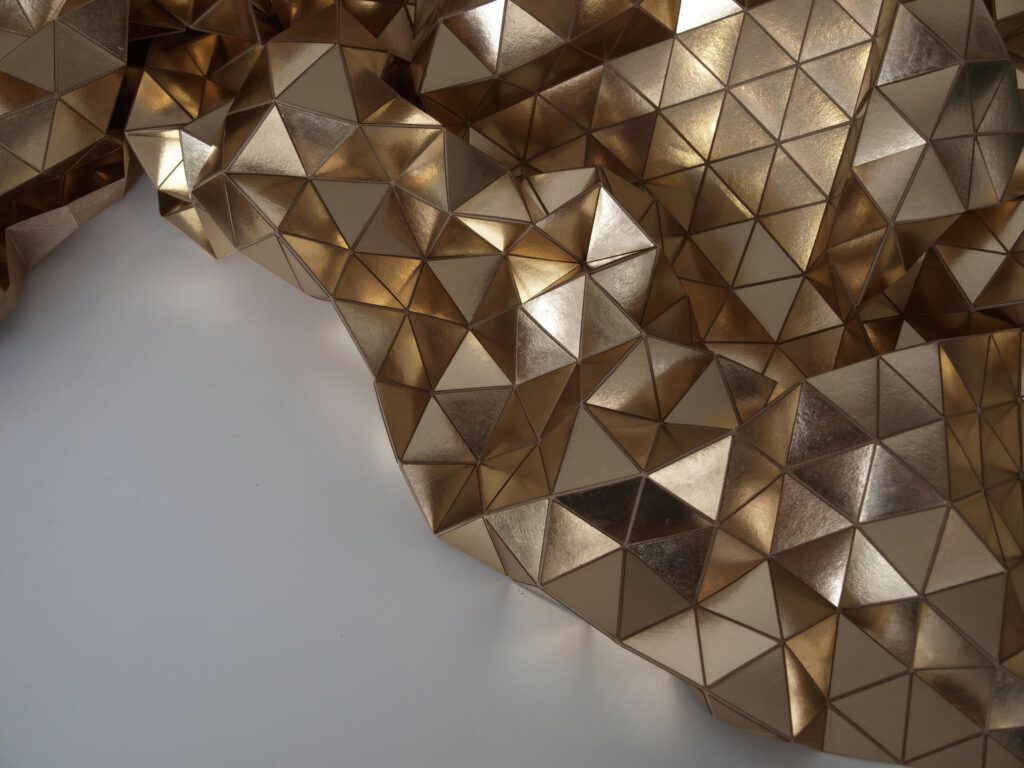 "Elisa Strozyk studied 'Textile-and Surface-Design' at the KHB in Berlin and completed the MA course 'Future Textiles' in 2009 at Central Saint Martins in London. Her work is pushing the boundaries between 2D and 3D, hard and soft materials, switching meanings and categories. Elisa is building bridges between textile- and furniture design, using wood to produce original textiles and objects. Besides this she is collaborating with different artists, designers and companies. For her experimental designs she received the German Design Award, given by the German Design Council and the German Ministry of Economics. Elisa's work is shown for example at 'Milan Furniture Fair', Design Miami and the Victoria & Albert Museum."