Swarm: Room Dividers That Look Like Abstract Art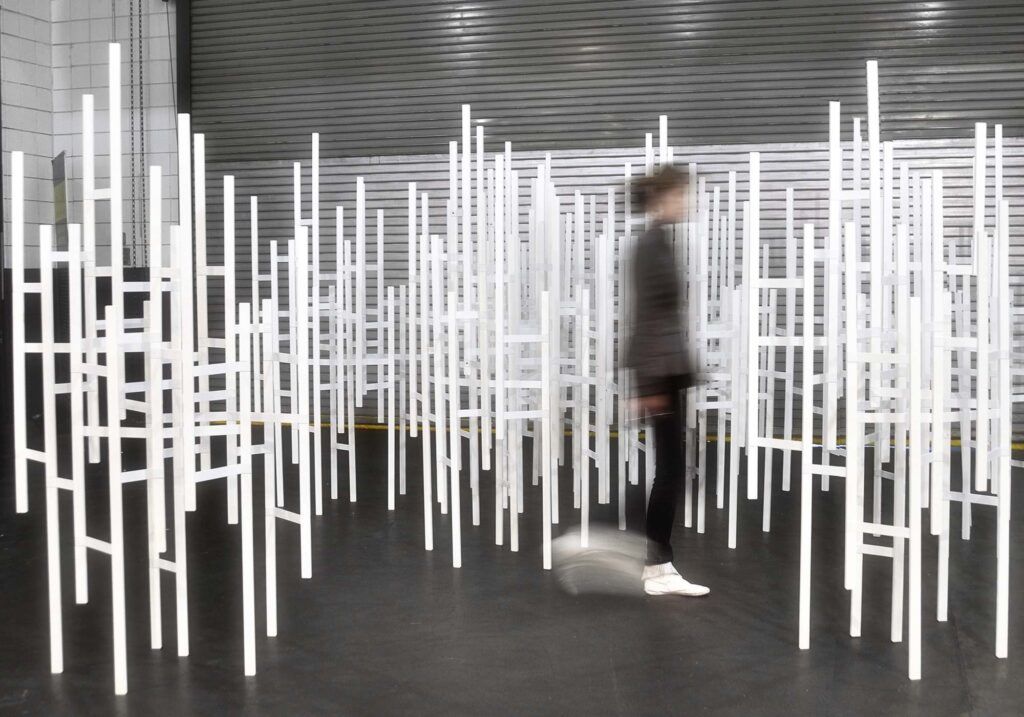 Dividing a space in a serious way can be a big design decision – especially in rooms that already are or feel somewhat small. These more decorative room dividers offer something in between open-plan extremes and divided-layout plans.
Continue reading below
Our Featured Videos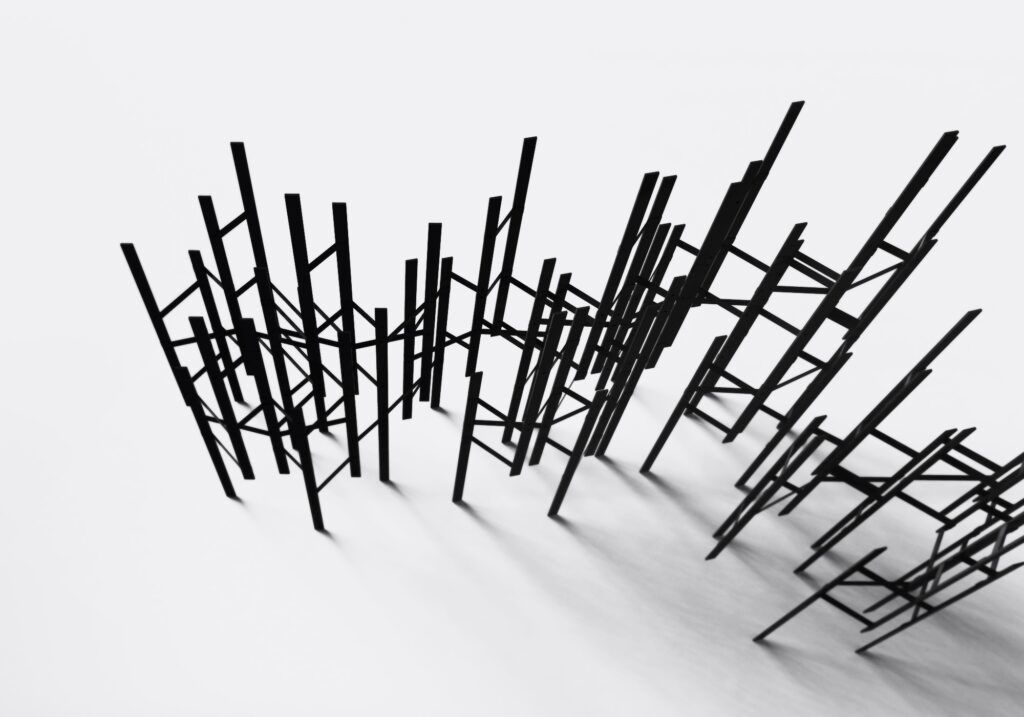 Titled 'Swarm' by industrial designers Mike & Maaike, the name reflects semi-organic way in which the individual sticks come together to create a space-dividing system that still allows light and views through just like one can naturally see through a hovering cluster of bees or other flock of flying creatures in the sky.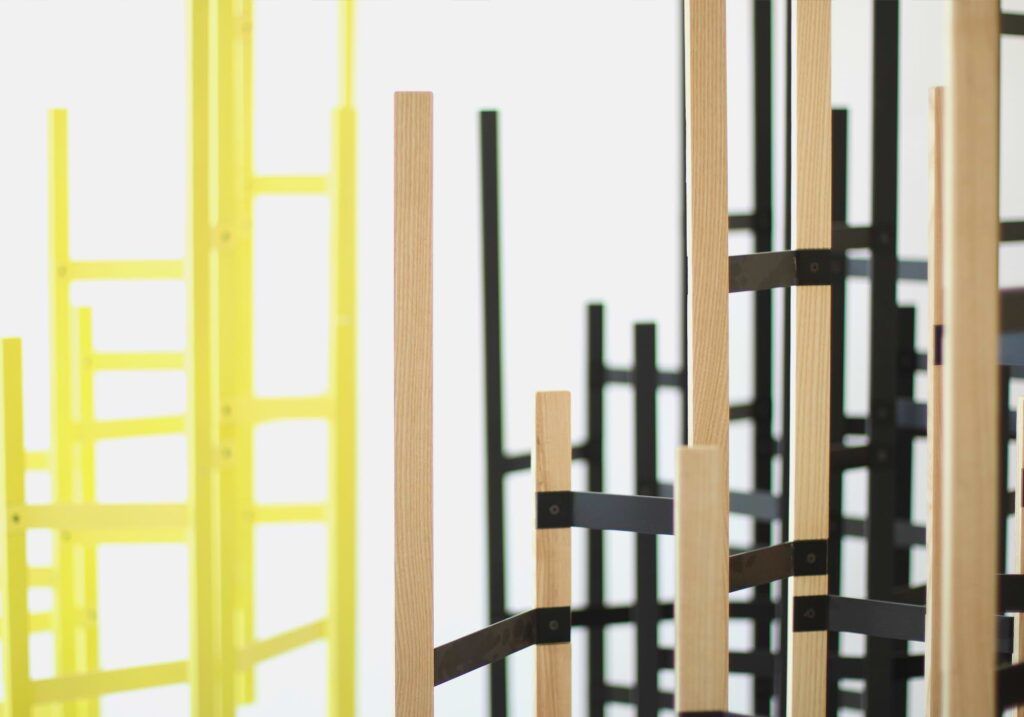 Layered wooden slats overlap to make these pieces more modern than ornamental, while a wide variety of colors and dynamic positioning keep them from being too boring. Each angle results in a different composition, and adding more than one screen can create a layered visual experience.
More from the designers
"Swarm is a room divider that offers great flexibility in density and scale enabling the creation of light-filled, intimate spaces within open environments. The self-standing units blend together when arranged in groups. The term Swarm describes an aggregation of animals (insects, fish, birds and microorganisms) of similar size and body orientation, generally cruising in the same direction. The Swarm space divider displays a similar behavior, softening spaces, fading in and out, creating texture and motion."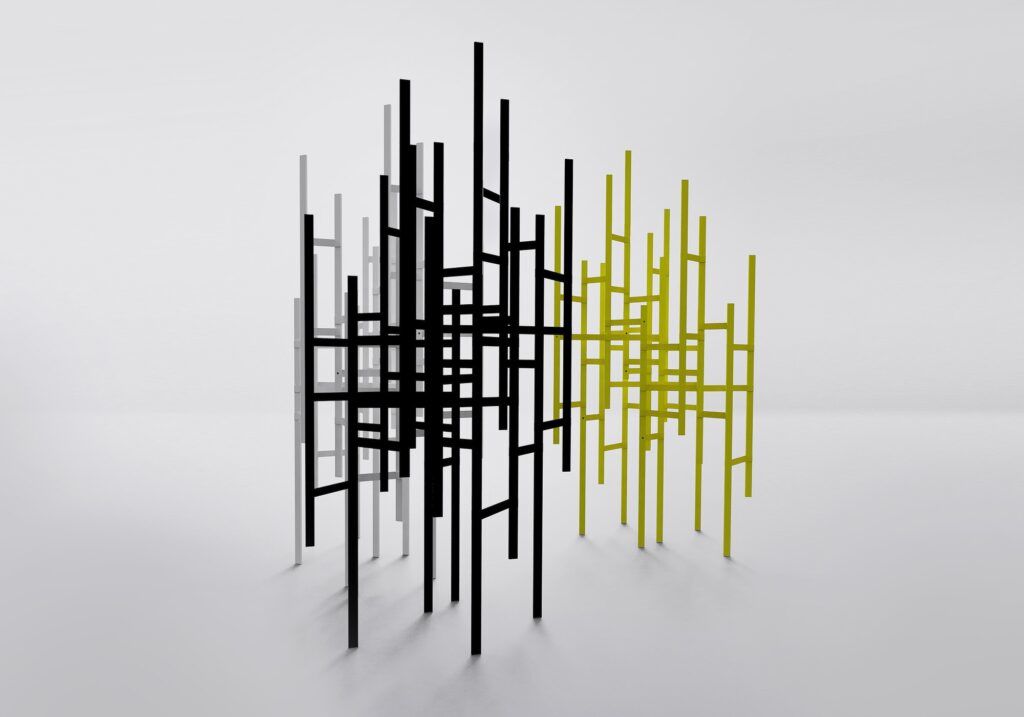 About Mike & Maaike
"Mike & Maaike is a progressive industrial design studio led by Mike Simonian and Maaike Evers. Formed as a design laboratory, the San Francisco studio works both independently and with clients to create new opportunities through products, technology, furniture, environments and transportation. Maaike Evers is Dutch, Mike Simonian, Californian. These distinct backgrounds inform a diverse body of work marked by experimentation, substance and strong conceptual narratives. Collaborations include: Google, Headspace, Haworth, Artifort, Incase, Belkin, Xbox, Blankblank, Council, Coalesse, Steelcase, and the City of San Francisco."