Top 10 Tech Gifts to Get Your Loved Ones This Holiday Season
Do you have some tech-savvy loved ones on your gift list this holiday season? Maybe you just want to make your friends' and family's lives easier with thoughtful presents. Whatever your reasons for tech shopping are, here are 10 unique gadgets you might not have considered yet:
Continue reading below
Our Featured Videos
Take out the earbuds with these combination speaker and sunglasses. Packaged in a sleek, black frame with polarized lenses, the Tenor's state-of-the-art Bose Bluetooth speaker allows wearers to enjoy the natural sounds of their environment while discreetly listening to music in crystal clear quality.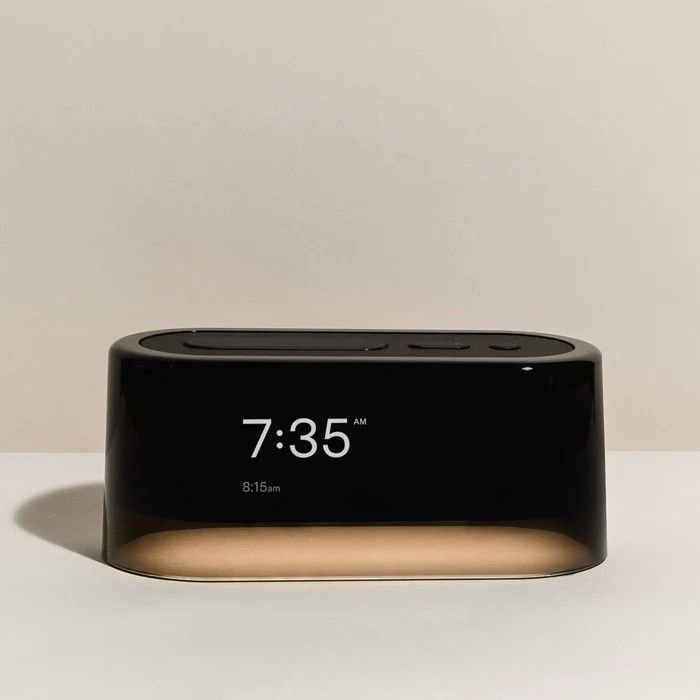 More than just an alarm clock, this smart device is also a white noise machine and includes a Bluetooth speaker that can play guided meditations, soothing evening playlists, and sound baths. It's everything that special someone in your life needs to get the perfect night's sleep.
Digital technology makes note-taking and journaling so easy to store, but studies show that writing by hand increases brain activity over typing on a tablet or smartphone. The perfect compromise? The Moleskine Smart Writing System, comprised of a smart Ncoded paper and Smart Pen that instantly uploads digital copies of all your hand-written notes.
For all your handy friends, this electronic tape provides a digital readout for all measurements and can even remember them, eliminating the need for a pen and paper to write it all down.
This compact mini projector lets your friends take their TV and movie-watching fun on the road. The1080p projector has a battery that can last for three hours on a single charge. It also doubles as a Bluetooth speaker to provide a full wireless entertainment experience in one machine.
If your loved one isn't ready to go all in on digital finance yet, this smart wallet provides identity theft protection with its RFID coating. With just the push of a button, their desired card is pushed up for easy access at the checkout line. The stylish wallet can also be connected and tracked via smartphone, Amazon Alexa, or Google Assistant so it never stays lost for long. It can hold up to seven cards and is handily powered by sunlight.
Help your loved ones achieve greater focus and clarity this year with a Muse 2 Brain Sensing Headband. It monitors your brain activity, heart rate, breathing, and body movement in real time. When it's connected to the accompanying smartphone app, the Muse 2 provides over 500 guided meditations for improved emotional and mental health.
Help your family stay properly hydrated with this smart, BPA-free plastic water bottle. The bottom glows when its times to take a sip again. Users can connect the Hidrate Spark to their phones to track how much water they drink each day and to track it if ever goes missing.
Give the gift of beauty with this skin care wand that uses red light therapy and microcurrent waves to roll back the clock on fine lines, dark circles, and acne scars.
For your aviary-loving friends, this bird feeder cam can identify over 6,000 types of winged creatures. With 1080p resolution, a macro lens, and built-in zoom, your loved one will be capture unmatched views of all their favorite birds. It also has a voice feature to keep any annoying squirrels from stealing the food.
When you purchase through links on our site, we may earn commissions at no cost to you.