This Tiny Projector Packs a Movie Theater in Your Pocket
Projectors have been steadily shrinking for years now, but a new gadget called the PIQO might just be the smallest content streaming device to hit the market yet. Measuring just over two square inches, the PIQO fits neatly in the palm of your hand — or even in your jacket pocket. All you need is relative darkness and a blank surface to enjoy a 1080-pixel, 240-inch, 200-lumen display. It works by connecting to your devices either wirelessly or directly via an HDMI or USB cable, which means it's never been easier to access your favorite videos and project them onto a wall or ceiling.
Continue reading below
Our Featured Videos
In terms of size, the PIQO offers a huge step up (both literally and figuratively) from viewing content on the tiny screen of your smartphone, yet it's just as portable. Powerful enough to cast a projection as large as a standard television with excellent picture quality, this pocket projector has the capability of turning just about any space into a home theater.
https://www.youtube.com/watch?v=sJUCMmYsN1A
The PIQO is powered by Android, so it's compatible with over 3 million apps on the Google Play store as well as all iOS, Mac, and Windows systems and devices. Stream straight from Netflix, Hulu, and YouTube, or just download content while you've got an internet connection and take it with you to places where Wi-Fi isn't available. It also boats a touchscreen display of it's very own, the ability to run up to five hours of video playback or 50 hours of music playback, and gravity sensors that automatically adjust the projection angle for a perfect picture every time. It takes just 15 minutes per 1 hour of video playback to charge, and it weighs less than eight ounces.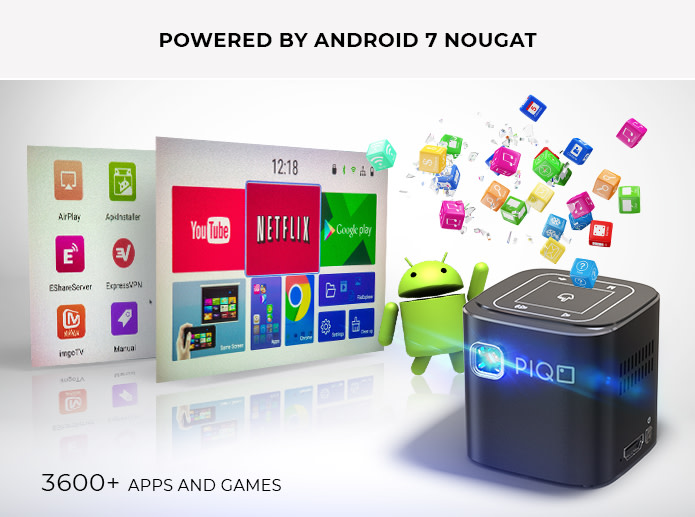 The founders of this pocket projector explain that their product packs twice the luminosity of competing tiny projectors, which are typically still large and clunky and require several cables and adapters to use. The PIQO offers a streamlined design, built-in Hi-Fi speakers with nuanced midrange tones and deep bass, cinema-quality colors and rich, dark blacks. The built-in touchscreen makes it easy to select media via quick tapping and drag-and-drop motions.
Take it outside for a barbecue, use it in the kitchen to follow recipes as you cook, pull it out in the boardroom to give presentations to your colleagues and clients, or use it to keep the kids entertained on the go. The best use, however, might just be setting it beside you in bed and projecting a movie onto the ceiling as you fall asleep.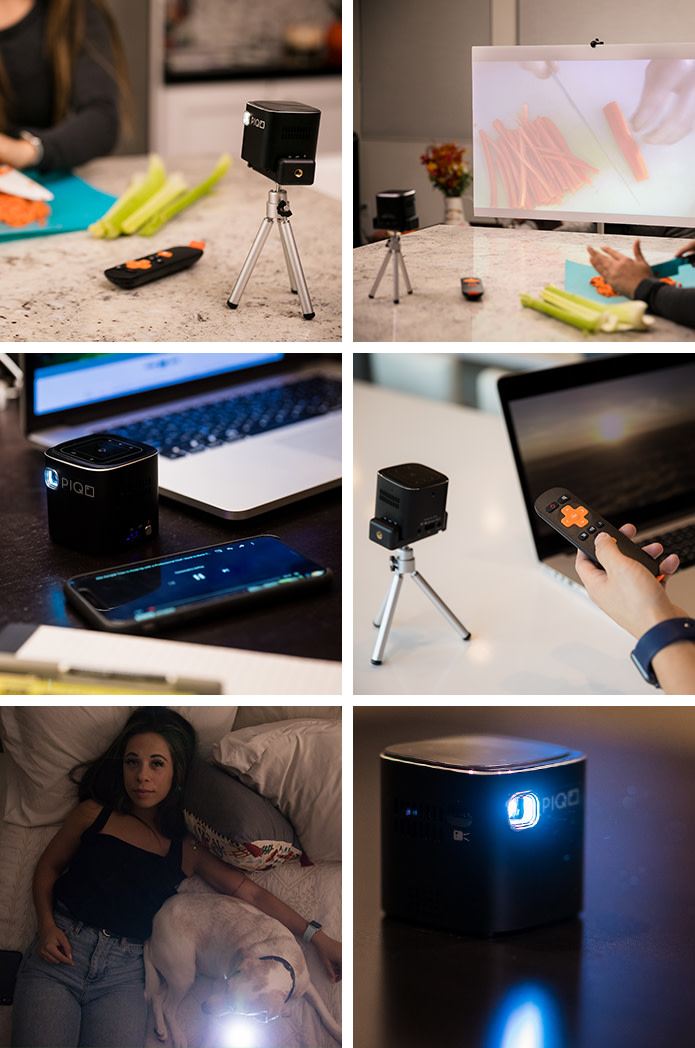 "HD video, apps, gaming, internet, screen mirroring — and that's just the beginning. Your TV was built to be a media player. PIQO was built to be a powerful multimedia center that does it all. Never before has there been a more versatile projector in such a small package. There's never been a projector like PIQO before. With a battery, screen resolution, size, and a list of features unheard of in the industry, PIQO is poised to be the new standard in mobile entertainment."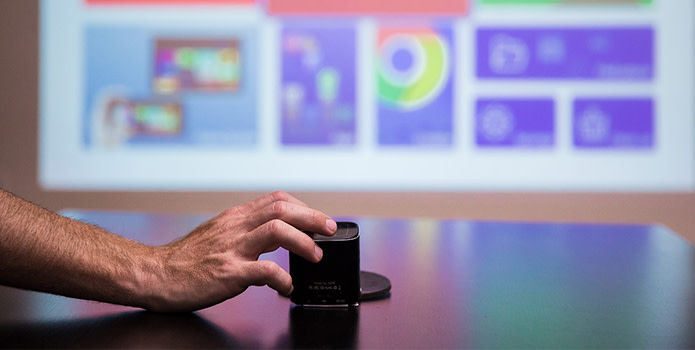 Pre-orders for the PIQO portable projector can be placed now on Indiegogo at exclusive early-bird pricing deals of up to 60 percent off the anticipated retail price. Orders are expected to start shipping in May 2019.