The Comedy Wildlife Photography Awards are Now Accepting 2020 Submissions
Funny pictures of dogs, cats, birds, and other beloved pets swarm the internet daily, but humorous photos of animals taken in the wild are much less frequent. The Comedy Wildlife Photography Awards, founded by Tom Sullam and Paul Joynson-Hicks, focus on capturing shots of wild animals that seem to be right in the middle of experiencing very human-like feelings or quandaries.
Continue reading below
Our Featured Videos
Sullam and Joynson-Hicks, who pride themselves on "conservation through competition," started the contest five years ago, feeling the world needed a photography contest that was cheerful, positive, and unassuming that shined a light on animals doing comical things. More significantly, they wanted to raise awareness about conservation.
Now that the 2020 awards have started accepting submissions, we thought we'd go over a few of our favorite categories to get your comedic juices flowing. Just make sure to send in your funniest photos by the June 30th deadline!
The Alex Walker's Serian Creatures of the Land Category
Submit up to three of your most amusing pictures of wildlife that lives on the land. Simple and easy. And no worries if you enter the wrong category — the team will be sure to fix it for you.
The Spectrum Creatures in the Air Category
Bats, birds, and pretty much any animal that flies is appropriate for this category. Just make sure it's funny!
The ThinkTank Photo Junior Category
Kids are talented photographers, too, of course, and the Comedy Wildlife Photography Awards also welcome their submissions. Participants in this category just have to be less than 16 years old by 11:59 pm on June 30th. If you're unsure of a particular rule or submission, just shoot your questions to Tom and PJ via email.
The Amazing Internet Portfolio Category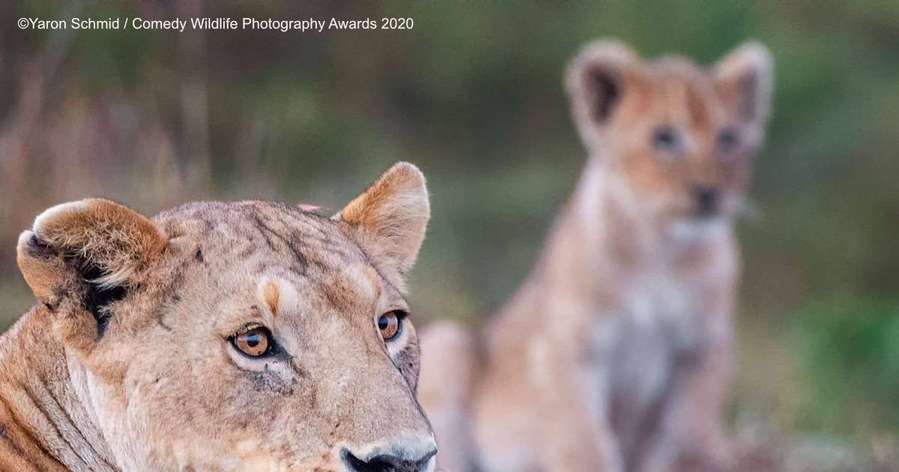 Since this one of the most difficult categories, the awards team offers its entrants a couple tips. For starters, your collection must have four images. They don't have to be related to one another, but you're sure to score more points if they are. For example, you might submit four hilarious frames all featuring jungle cats.
The Underwater Category
This group has to include creatures that actually live in the water, like fish and marine mammals. If you submit a zebra swimming across a lake, it sadly won't count.
The Video Clip Category
You can submit no more than two video clips in this category, each one of which must be 60 seconds or less. A maximum resolution of 1080p HD at 30fps, and a maximum file size of 150MB, are the upper limits here, but anything below those numbers will also work just fine. Just be sure the clips are uploadable by Vimeo.