Steel Bridge Cantilever Home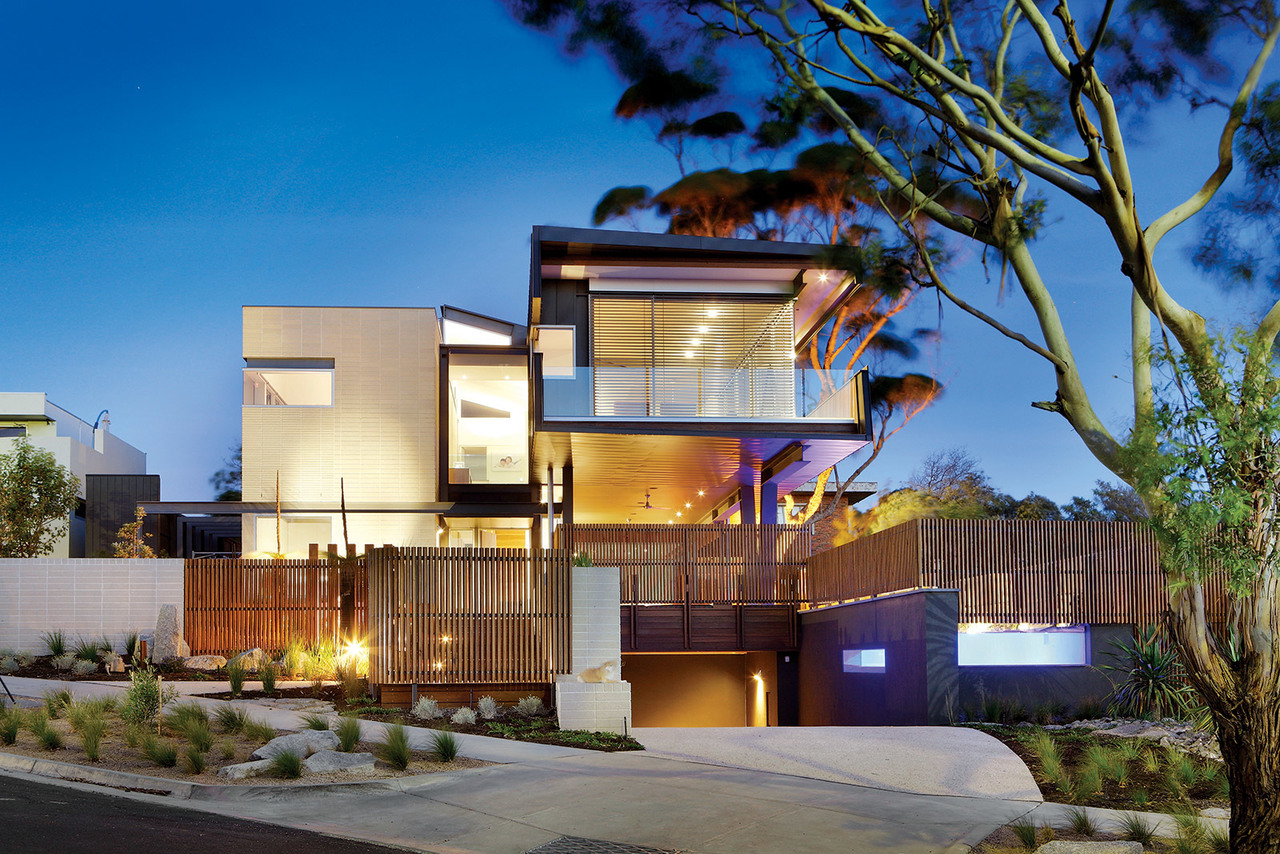 Continue reading below

Our Featured Videos
If living in the suburbs could ever be considered edgy, it would have to be in an unusual, unique and uncanny house such as this one. Odd angles abound, mixed materials define variegated spaces and above it all looms an incredible cantilevered bridge supporting gathering, living, cooking and eating spaces designed by Maddison Architects with views out in all directions.
Sleeping, bathing and more private programmatic activities are contained in concrete masonry section that is nearly the conceptual opposite of the bridge portion – buried, thick, heavy and solid. This section contrasts with the wide-open windowed expanses of the upper level, pierced holes at strategic points let in light and allow outside peaks only selectively.
The modern and relatively minimalist interior design – while dynamic, contemporary and compelling in its own right – is ultimately much more unified than the exterior facade. A staircase slices boldly through the center of the structure, connecting the more reserved lower spaces to the spacious second floor. Warm woods and cool whites carry inside the aesthetic themes of dark steel and light masonry surfaces on the outside.
"Coronet Grove Residence is built on one of the most elevated seaside locations in Beaumaris, having 270-degree views of Port Philip Bay.   These desirable features of the site played a major part in the design response. 
The building is split into two components, a south-facing, cantilevered black zinc-clad living area and a two-storey, north-facing masonry sleeping quarter."
"These two elements are segregated with a circulation zone between them, with highlight glazing over these areas, allowing north sun to penetrate into the living zones. A skeletal steel frame is expressed internally and externally to accentuate openings and emphasise a cohesive response between the architecture and interior, where materials run seamlessly from outside to inside."