Spherical Tree Tents for Temporary & Permanent Dwelling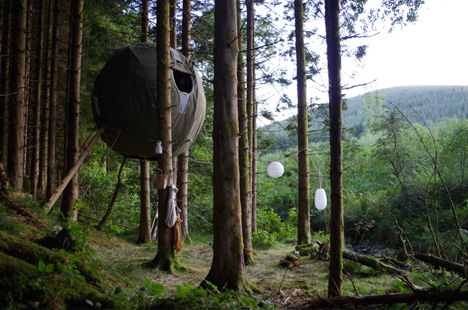 Continue reading below
Our Featured Videos
Light but robust, these hearty living spaces from Luminair might be a bit cramped for full-time use, but they are made to stand up in all kinds of weather conditions and provide at least the basic comforts of a small home.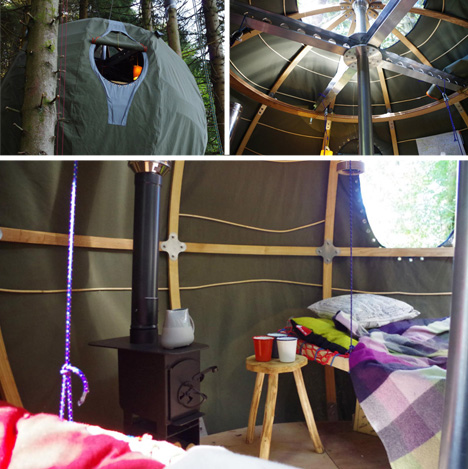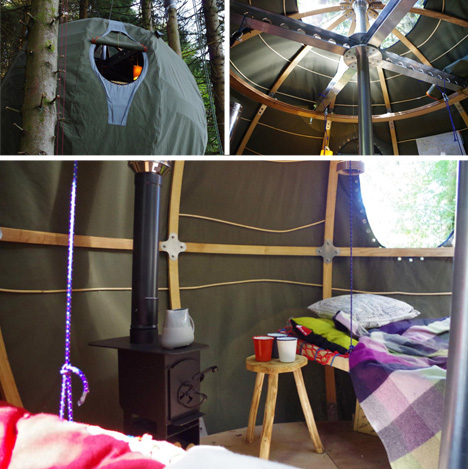 Structurally, they are comprised of "lightweight, engineered aluminium and steam bent, green ash static airframes [and they] enable minimal impact living in the trees. [They are] encompassed by a rot- and water-proofed, 100% cotton canvas."
Sheep's wool insulation makes them suitable to cold-weather occupation, and their load-diffusing frame makes them stable in the face of internal movement or external winds.
Each unit is made to house a pair of people, with modular benches that slide out to become beds and a bio-fuel stove that can add warmth in the winter, can be used to prepare food and can heat water beneath the floor for an under-structure show.