Sophisticated Home Decor Gifts for the Design Snob in Your Life
Call them design snobs or just discerning, but when you're trying to shop for someone with intimidatingly good taste, it can be hard to find the right gift. Some random thingamajig you found at the last minute on Amazon probably isn't going to cut it for them — and that's where we come in. These home decor gifts go way beyond the basic, from beautiful Phaidon Press coffee table books to the softest cashmere throws you ever dreamed of touching.
Unique Objects from the MoMa Design Store
Continue reading below
Our Featured Videos
MoMA's Design Store has a great selection of gifts that could best be described as contemporary art in the form of practical objects. Mondrian-inspired vases, the Vitra Eames Bird, and the classic vintage cat wall clock with its tick-tocking tail are just a few examples of the neat decor pieces you'll find there. One standout is the $85 M.S.S. Wall Clock by Yohei Oki, which replaces numbers with rhythmically arranged geometric shapes. It's an eye-catcher in black and ice blue.
Phaidon Press Coffee Table Books
Available at Amazon, Nordstrom, and from their own site, Phaidon Press books are coffee table classics, the kind of beautifully printed and fascinating tomes anyone would want to show off. Titles include Great Women Painters, Japanese Interiors, 1000 Design Classics, The Brutalists, Radical Architecture of the Future, and more, available for $49.95 and up.
Minted's Direct-From-Artist Collection
Want to purchase from individual artists and creators but lack the time to shop in-person at holiday markets? Minted's Direct-From-Artist collection is a curated marketplace of unique items shipped directly to you from each artist's studio, and there are hundreds of items to choose from, including ceramics, wall art, baskets, and sculptures. It's hard to single out favorites, but this $165 marble vanity tray by Brooklyn-based The Parmatile Shop is certainly a standout.
Cozy Cashmere Throws from Quince
Give someone a well-made cashmere blanket and they'll be thanking you for years into the future. Who knows, they might even start wearing it as a cloak. There's really nothing else like this ultra-soft fiber. It's often blended with lambswool, alpaca wool, or polyester to lower the price point, but here's a secret: you can get 100-percent Mongolian cashmere blankets at the crazy-low price of $129.90 from Quince, a company dedicated to making high-quality goods more affordable.
Colorful Cookware from Our Place
Coated with toxin-free ceramic in a range of shades that are to die for, Our Place's cookware looks so good you'll want to leave it out on the stovetop full time so everyone can admire it. The cult favorite Always Pan is the perfect introductory piece, measuring 10 inches in diameter with a matching lid for $99.
Luxe Candles from Le Labo and D.S. & Durga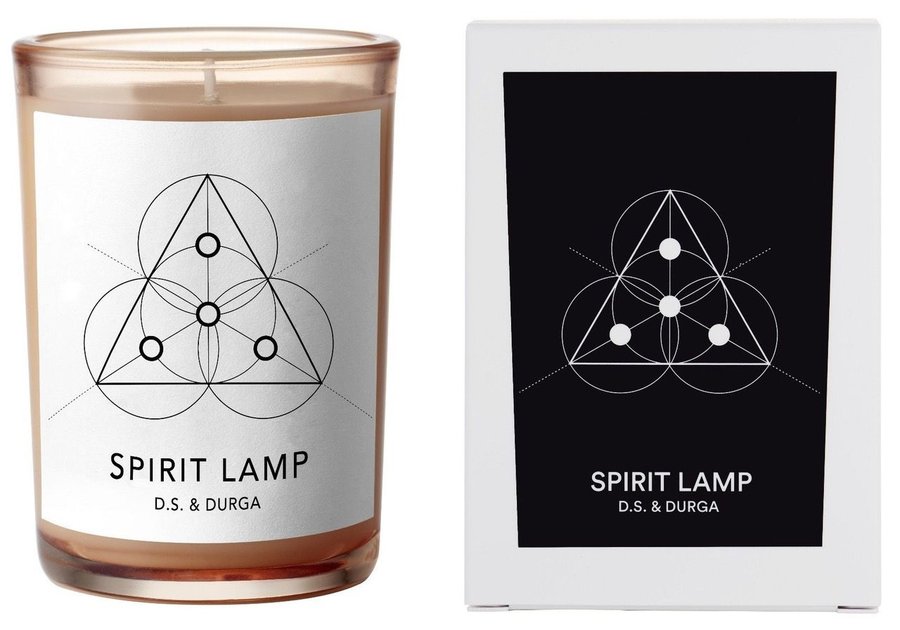 With names like Spirit Lamp, '85 Diesel, and Big Sur After Rain, D.S. & Durga's scented candles ($65 each) clearly go beyond the typical. Fragrance notes like saffron, smoke, Scotch marmalade, and tea create complex and unexpected combinations. Le Labo's luxurious candles ($82 each) pack a similarly sophisticated punch, filling the room with scents like the herb-infused Laurier 62 and the zesty lime and eucalyptus-based Verveine 32. Both brands can be purchased through Nordstrom with free shipping.
Kelly Wearstler Home Objects
If you're after gifts that look like haute couture for the home, look no further than designer Kelly Wearstler, whose bowls, platters, vases, and tabletop objects are unlike anything you'll find elsewhere. Most of these pieces are definitely an investment, but there are cute little splurges to be found, too, like the glass $300 Bubble Pitcher.