Sherle Wagner Continues to Wow with Luxe Bathroom Fixtures
Sherle Wagner set out 75 years ago with one goal in mind: "Completing the ultimate luxury bathroom." Nearly a century later, his bath hardware and accessories company has continued that mission with high-end products that marry functionality and top-notch design perfectly.
Continue reading below
Our Featured Videos
A family affair, Sherle Wagner International is now overseen by the third generation of Wagners including Sherle's granddaughter Marissa Geoffrey, who serves as Creative Director. But what's made these designs so enduring? What's caused them to transcend time and continue to be coveted by those who wish to create the ultimate in bathroom luxury?
History, tradition, and of course, quality.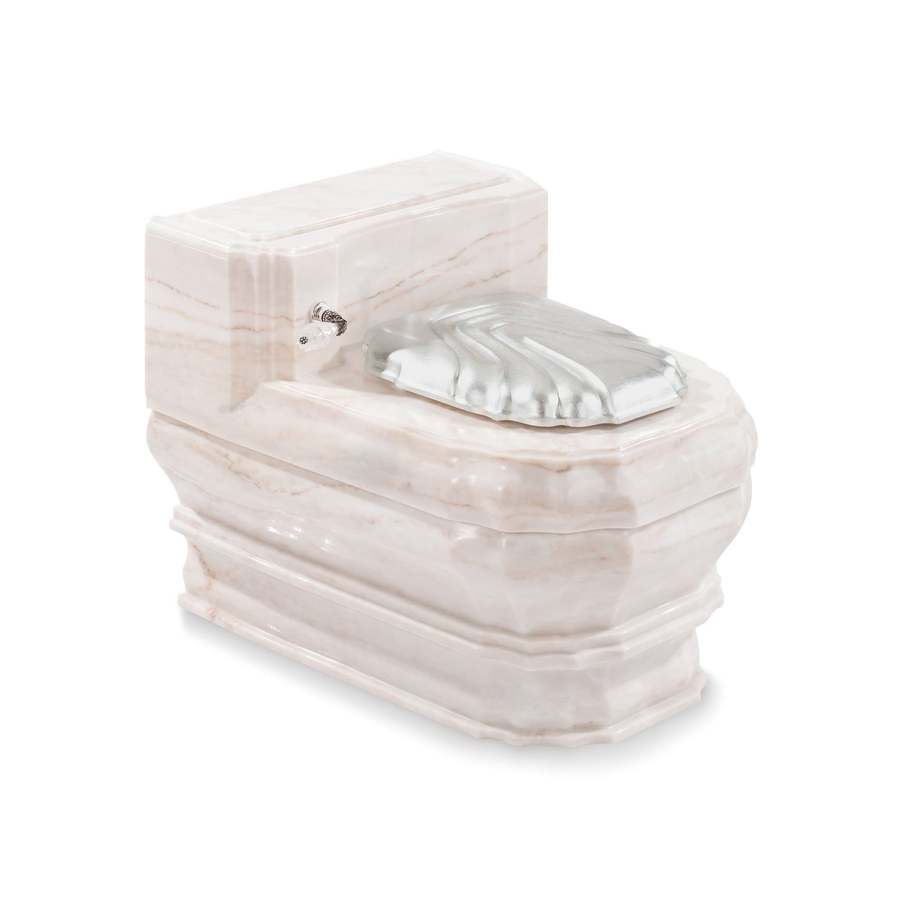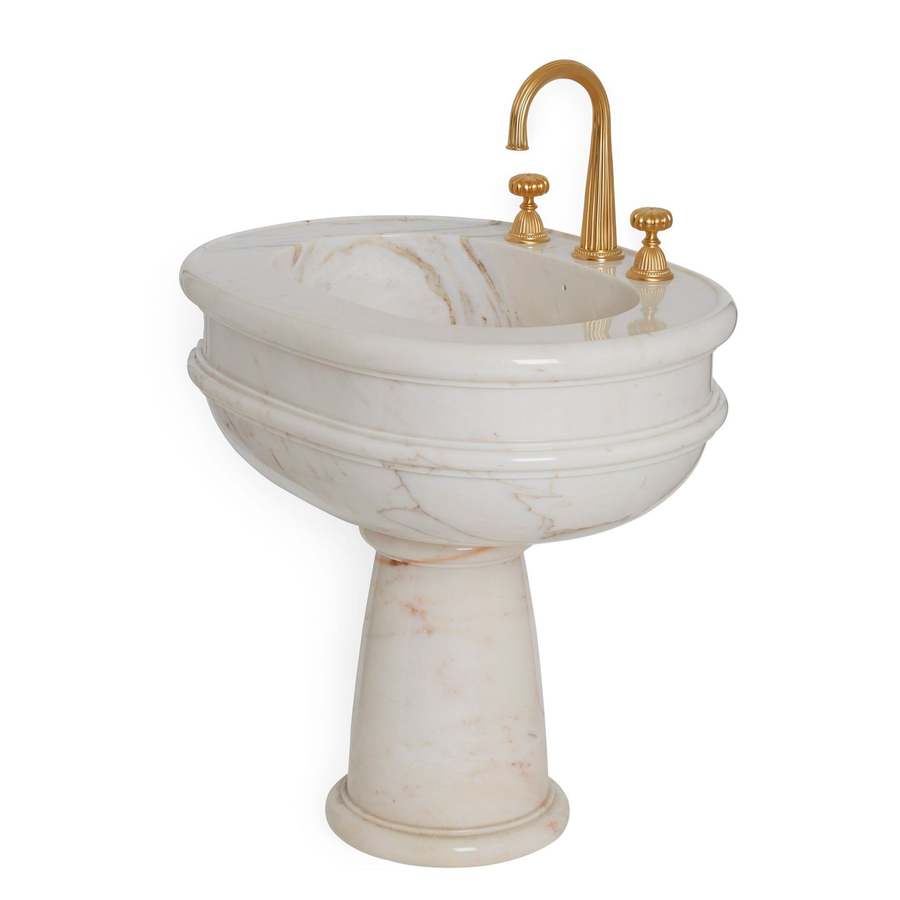 Starting with a "dedication to timelessness and creating covetable elements for the bath," according to a recent piece from Interior Design, the brand has continued to produce iconic fixtures whose craftsmanship and durability are only matched by their long-standing devotion to luxe materials and design concepts.
One only needs to look at the company's very first offering to see why the Sherle Wagner International name has endured: the 24-karat-gold Dolphin Lever Faucet Set. Still available today, the set is an iconic reminder of the brand's devotion to luxury. Curvy, intricate, and extravagant, it's striking enough to be the centerpiece of any bathroom.
The Molecule Knob is another enduring classic. Designed by Sherle Wagner himself in the mid-20th century, it's modern, classic, and timeless look is still coveted today by those looking to add midcentury flair to their space with a dash of glamorous subtlety.
All of Sherle Wagner International's fixtures are handmade and hand-finished, with an attention to detail that shines through in the finished products. The process is rigorous from start to finish, "as a team of metalworkers, ceramicists, painters, and other artisans combine old-world techniques with today's cutting-edge technologies," according to Interior Design. And this attention to detail extends even beyond the creative process. The company operates from a 19th-century manufacturing facility in Massachusetts, cementing its reputation as a classically modern manufacturer of high-end, American-made products for almost a century.
It's this devotion to both history and craftsmanship that's made the brand as desirable as ever when it comes to contemporary bathroom design. Today, both residential and hospitality designers turn to Sherle Wagner International for their customizable artistic designs. The company prides itself on its "practically limitless custom capabilities" that enable their clients to choose from a vast number of options, from hand-painted detailed design to semi-precious stones and accents like ceramic glaze that complete the overall luxe looks.
Timeless design, American-made quality, and exquisite attention to detail combine with an enduring family legacy to create Sherle Wagner International's distinctive bath hardware and accessories. Sought by designers everywhere for their classic, old-world devotion to craftsmanship and iconic modern designs, the company's luxurious fixtures will no doubt continue to catch our eye and spark our imaginations for years to come.