Preservation of Union Trust Building Honored with Top Architecture Award
Dynamic new architects and their pioneering designs often dominate the construction news circuits, which makes it particularly refreshing when the restoration of a 100+ year-old commercial building wins one of America's highest public awards. More specifically, the Union Trust Building in Pittsburgh, Pennsylvania has recently been so honored by the Chicago Athenaeum Museum of Architecture and Design. The award was presented to Elkus Manfredi Architects for their meticulous, novel redesign of the century-old structure.
Judging Criteria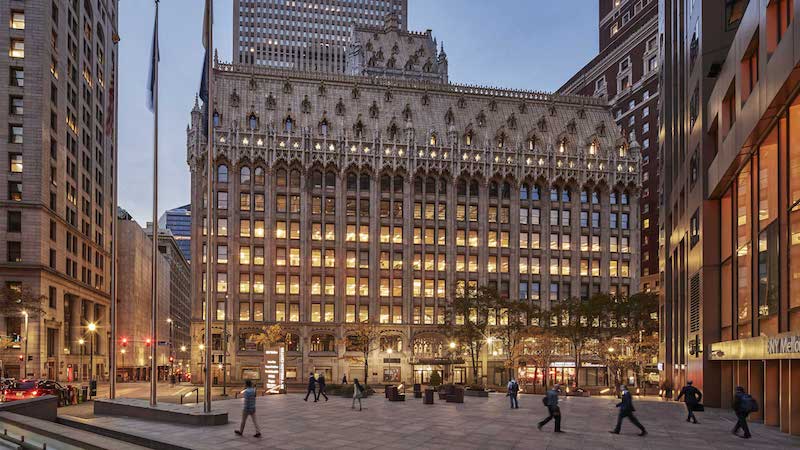 Continue reading below
Our Featured Videos
The list of criteria the museum uses to judge buildings is as rigorous as it is diverse. Accessibility and sustainability earn top marks, as do robustness, client satisfaction, design visualization, overall improvement, originality, and the ability to stimulate, connect with, and enchant both visitors and occupants. The judges specifically acknowledged the Union Trust Building for being "academically rigorous in terms of repairs, reversibility, and in the selection of new materials."
The Original Union Trust Building
Designed by Frederick John Osterling and commissioned by industrialist Henry Clay Frick in 1915, the Union Trust Building is a 500,000-square-foot architectural milestone located at 501 Grant Street — right in the heart of Pittsburgh's celebrated Mellon Square. The structure's Flemish-Gothic design has made it one of the most well-known parts of Pittsburgh's architectural legacy.
The building is presently owned by an investment fund associated with The Davis Companies of Boston, who purchased the property in 2014 and initiated restoration plans sometime between 2015 and 2016.
Jonathan Davis, a Pittsburgh native and the CEO of The Davis Companies, remarked: "It was our goal to invite people in and bring vibrant energy back into the building and its surrounding streets and parks. It is a great honor to be recognized by the American Architecture Awards committee for turning one of city's most historic and inspired buildings back to its turn-of-the century grandeur."
Preservation Focal Points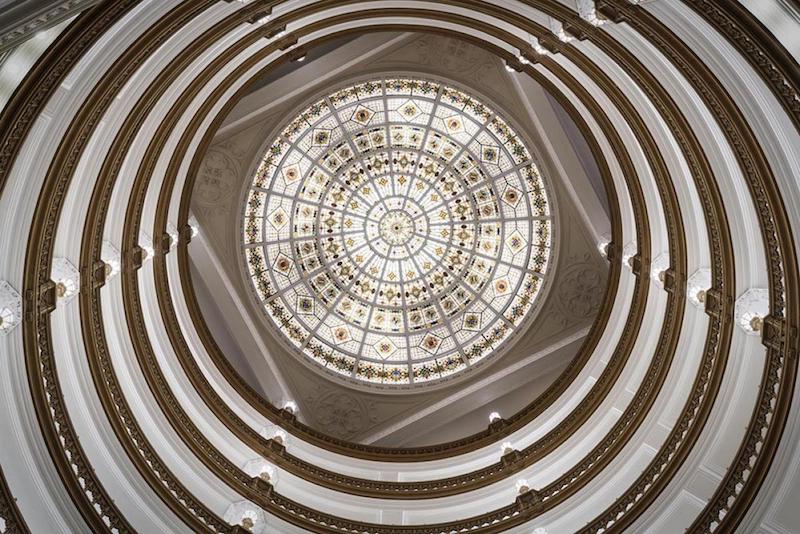 The $100 million restoration aimed to preserve the building's distinctive architectural features and remarkable charm while incorporating a few 21st-century upgrades. Among the architects' modern tweaks are an additional 40,000 square feet of restaurant and retail space, a 5,000-square-foot high-tech fitness center, and a 190-space underground parking garage with valet service and secure, onsite bicycle storage. Elsewhere, they refurbished a 70-seat conference facility and a 400-seat auditorium. All areas of the Union Trust Building are LEED-certified and have been equipped with energy efficient Class-A retrofitting. The new decor also proudly includes 28 original Pittsburgh-inspired works of art.
Additional Accolades
The Union Trust Building has earned several other prestigious awards, including Honors in Restoration from the Society of American Registered Architects, a Gold Reconstruction Award   from Building Design + Construction magazine, the American Architecture Prize for Architectural Design/Restoration & Renovation, and a Certificate of Merit for Historic Preservation from AIA Pittsburgh.
The Union Trust Building one of just three buildings on the museum's top 100 list that was categorized as "historically significant," with the other two being the celebrated St. Patrick's Cathedral in New York City and Unity Temple in Oak Park, Illinois.