Pottery Barn's New Collaboration With the Black Artists + Designers Guild is Both Stylish and Impactful
Pottery Barn is famous for raising the bar on stylish accessories and home goods, not to mention their A-list collaborations with the likes of Monique Lhuillier, Rebecca Atwood, and of course, the Peanuts and Peter Rabbit crews (to name a few).
Continue reading below
Our Featured Videos
It's no surprise that their latest collaboration with the Black Artists + Designers Guild (BADG) is is a must-have collection filled with statement pieces that up the ante with thoughtful designs. A group passionate about celebrating the work of Black creatives from every design sphere, one of BADG's main goals is to celebrate Black voices through creativity and the larger themes of unity, diversity, and inclusion within all communities. Through their second collaboration with Pottery Barn (see last year's virtual show house Obsidian Experience), they hope to bring that message to a larger audience.
Announced in February to coincide with Black History Month, the collection consists of more than 25 products spanning everything from dinnerware to bedding. With contributions from BADG members Penny Francis, Casi St. Julian, and Lisa Turner, the pieces were designed around the concept of "Black Joy" and incorporate some of BADG's most important messages: unity through inclusion and equity, triumph over tribulations, a celebration of family and love, and establishing harmony as a connected community.
In a recent statement, BADG founder Malene Barnett discussed the collection's inspiration, stating: "For us, 'Black Joy' is possibility and empowerment, a celebratory theme that is woven into our collection [and] this partnership with Pottery Barn builds on our message to honor ancestral legacies while embracing liberatory practices."
Shoppers everywhere can show their support for Black creatives by shopping the Black Artists + Designer's Guild x Pottery Barn collection now available on PotteryBarn.com, with budget-friendly, statement-making pieces that "find the joy and spread the love." Below are just a few of the collection's must-have pieces:
BADG Embroidered Sentiment Cotton Napkins
This collection is all about spreading the message of "Black Joy," so bring some joy to your dinner table with these statement napkins that are bright, bold, and impactful (set of 4, $48.00)
BADG Unity Embroidered Pillow
A sense of family and unity shine through with this trendy pillow cover from the capsule collection "A Seat At Our Table." ($69.50)
BADG Entertaining Collection
Entertaining has never been easier than with this vibrant collection – a curated set meant to spread joy with its "designs rooted in love and patterns inspired by power." (pieces range from $29.50 to $129)
BADG Triumphant Vases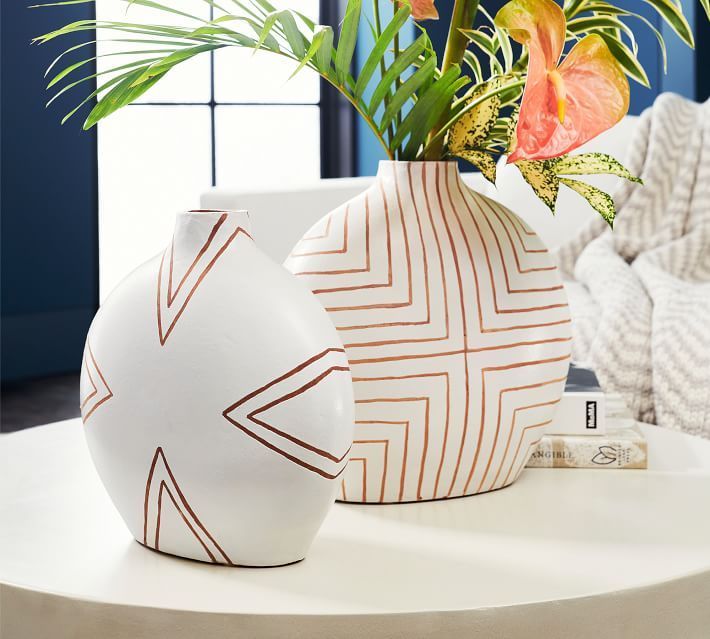 Bearing a triumphant message and stylish, warm design aesthetics that define the BADG collection, these handcrafted terracotta vases are the perfect standout accent pieces to complete any space. (medium vase $89, large vase $129)
Through their new collaboration with Pottery Barn, the Black Artists + Designers Guild continues to spread their message of unity, triumph, celebration, and love in a stylish collection celebrating Black Joy. As fashionable as it is impactful, this stunning collection is also a great way to support Black creatives and show that BADG's message of inclusion and harmony has a place in every home.