Scientists of All Ages Will Love This Pocket-Sized Portable Science Lab
If one thing's for sure, it's that science wasn't this fun when we were in school. PocketLab is a nifty little science lab that fits in, yes, your pocket, and opens up the world to inquiring minds both young and old.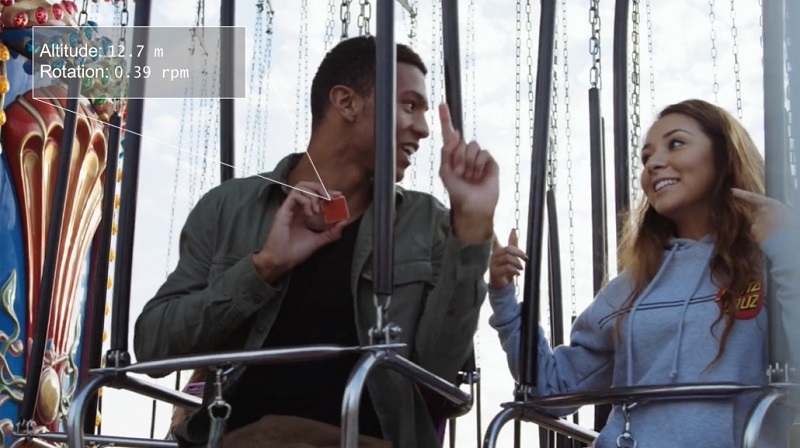 The PocketLab is a portable scientific device that lets you conduct experiments and research wherever you go, no stuffy brick-and-mortar facility required. Part of the device's versatility is the result of its size, of course, but things only get better when you take a look at its technical specs.

Continue reading below
Our Featured Videos
With the push of a button, you can connect the PocketLab to your computer,
smartphone
, or tablet via Bluetooth. The device also allows you to stream videos and record data. You'll no doubt want to share your discoveries with your friends and teachers, so the PocketLab has been designed to work with an accompanying app, which helps you convert your data into graphs that can be shared or added into other software programs like Excel or Google Drive.
School teachers are already incorporating the PocketLab into their lesson plans. For example, "Two thousand PocketLab Ones are used in public middle schools across the state of Nevada as part of a pilot of a one-device-per-one-student deployment of CTL Chromebooks," the designers explain. The PocketLab currently offers experiments across many different subjects and grade levels, but it'll soon meet all the Next Generation Science Standards for both middle and high schools.


Sharing knowledge is not a one-way street with PocketLab, however. While students can access experiments and watch demonstrations online, the PocketLab team encourages people to share their own experiments with other users on a community forum. So what exactly can this device do? PocketLab users conduct experiments that deal with motion, acceleration (it's already taken a ride on Splash Mountain!), temperature, magnetic fields, pressure, and more.
One example that meshes with the current call for alternative energy sources is this flywheel experiment posted by Rich. He writes on the lesson plan site: "PocketLab Voyager's ability to collect angular velocity data makes data collection much easier than was required in similar past experiments with flywheels. In this lesson, students determine the moment of inertia of a flywheel through an analysis involving conservation of energy."


PocketLab One is the original model, and now you can get your very own climate station with PocketLab Weather. It's small, light, and sturdy, so students can study weather on-the-go, at the top of a mountain, or in the classroom.
Another option is PocketLab Voyager. This model functions as an accelerometer, gyroscope, magnetometer, IR Rangefinder, and temperature probe. The designers describe it as an "all-in-one science lab that is capable enough for a professional engineer and simple enough for a fourth-grade student."
Both the Voyager and Weather models have been built with onboard memory, so you can do experiments well beyond the PocketLab's wireless range. That can be underwater, on a rocket, or wherever you want. The device will store all of your data until you reconnect to it.


The PocketLab team doesn't ever seem to sit back and take a break. In fact, they're just releasing a new, very topical model that's sure to bring science to life for students everywhere. They've set up a crowdfunding campaign for PocketLab Air, which the company says lets you tackle "research on climate change and air pollution with a state-of-the-art sensor that measures CO2, ozone, and particulate." It's already met its goal, so we expect it'll be a full part of the PocketLab family soon enough.