New IKEA STARKVIND Air Purifier Disguises Itself as Furniture
IKEA's foray into home gadgets is getting more interesting with each release, and their latest innovations might just disrupt the entire industry. Electronics that double as furniture and decor are long overdue, and with the STARKVIND smart air purifier, the company is proving that useful gadgets don't have to be eyesores. Integrating into the brand's TRADFRI smart home system, this high efficiency air purifier is tucked beneath the surface of a side table, making it a lot more subtle than a standalone item.
Continue reading below
Our Featured Videos
"For IKEA, the smart home is not about gadgets. It's about making life and home better through combining our solid home furnishing knowledge with digital solutions and technology," says Henrik Telander, Product Owner at IKEA of Sweden, adding that "That's why we explore the possibility of integrating the function of purifying air and technology to provide good experiences for customers at home. STARKVIND is a high-performing air purifier. When designing it, we also wanted it to have a modern design which can be adapted to changing lifestyles. People can choose based on their needs and preference."
Available in a blonde wood or dark brown-black finish, the $189 STARKVIND air purifier table features a three-filter system with a pre-filter to eliminate big particles like hair and dust, a finer particle filter to capture 99.5 percent of smaller airborne particles like pollen, and a gas cleaning filter for odors and pollutants like formaldehyde and other VOCs. It does have physical knobs, though, so it can be used with or without the $35 TRADFRI smart home gateway, which gives you the ability to control it from your smartphone. Even without the smart capabilities, you can choose between five fan speeds or select "Auto "mode, which uses a built-in air sensor to adjust the speed based on the air quality in the room.
The STARKVIND air filter is also available in freestanding form, if that's what you'd prefer, at a lower price point of $129. That model looks sort of like a circular floor fan, sitting on two triangular legs. Yet another option is the $59.99 FÖRNUFTIG air purifier, a more compact 12 x 18-inch gadget that can either be placed on the floor with an included stand or hung on the wall vertically or horizontally. No word just yet on the cost of STARKVIND replacement filters, but they'll probably be fairly similar to the ones for the FÖRNUFTIG, which range from $5.99 to $12.99. All three options are expected to become available at IKEA stores worldwide in October 2021.
Back in July, IKEA released the $199 SYMFONISK picture frame and $189 SYMFONISK table lamp with built-in Wi-Fi speakers as part of their collaboration with electronics brand Sonos. Both items really level up the ability to disguise speakers as decor instead of just dealing with how ugly they usually are. The table lamp combines two functions to save space and looks cool, too, but the new picture frame is extra handy thanks to its compact dimensions. Measuring 16 X 22 inches with a depth of just two, the picture frame speaker can hang flat on a wall and even be paired with an LED light panel to create a unique light and sound experience. Both speakers are available in light and dark colors, can be grouped together for fuller sound, and connect with all major music streaming subscription services.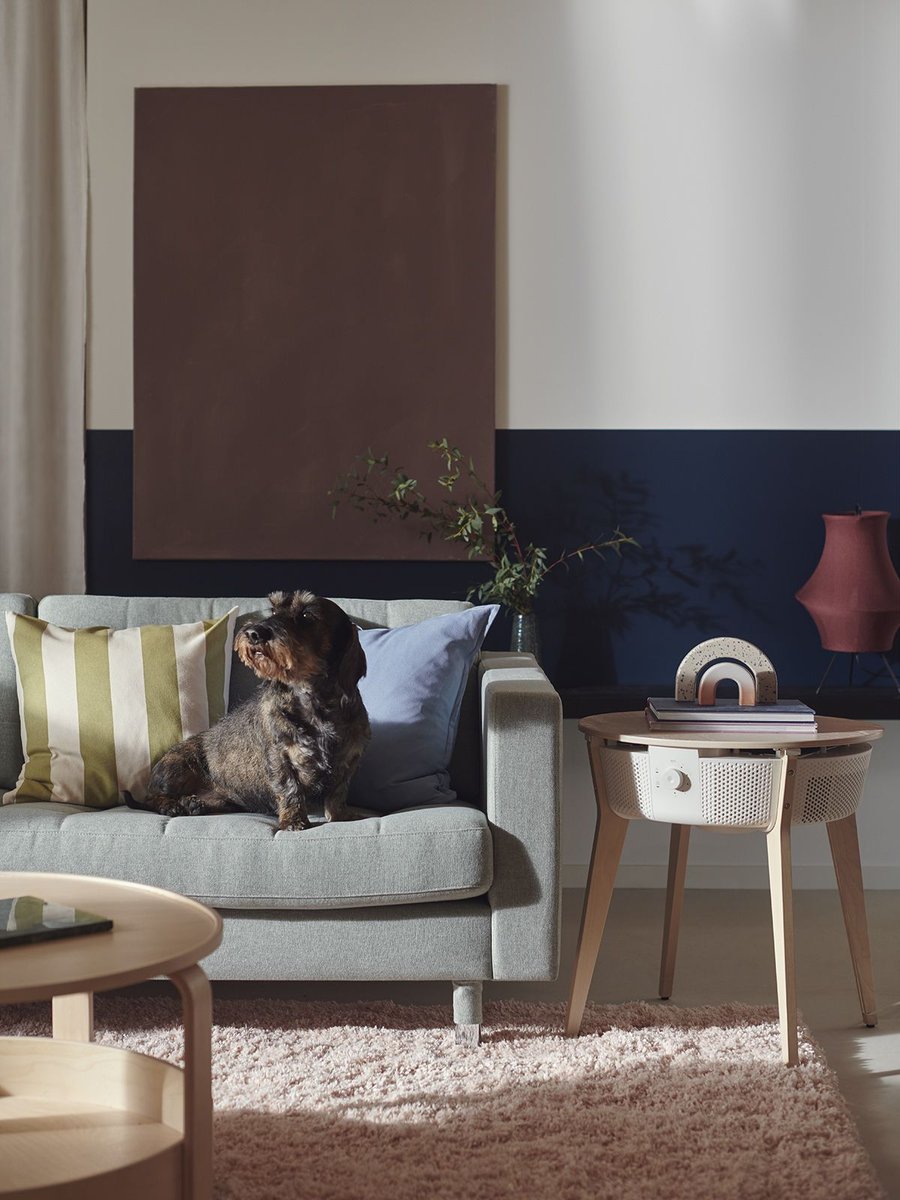 If there's one caveat to these new IKEA offerings, it's the fact that they really only blend into homes with modern decor, so hopefully more manufacturers will start offering gadgets like these in the near future.