New Bushwick Spot Reimagines an Iconic, Kitschy Midwestern Supper Club
Bushwick residents may not recognize the newly opened Turk's Inn as an iconic re-creation of a beloved Midwestern supper club — but they certainly will recognize its unique aesthetic style that blends modern kitsch with traditional timelessness.
Continue reading below
Our Featured Videos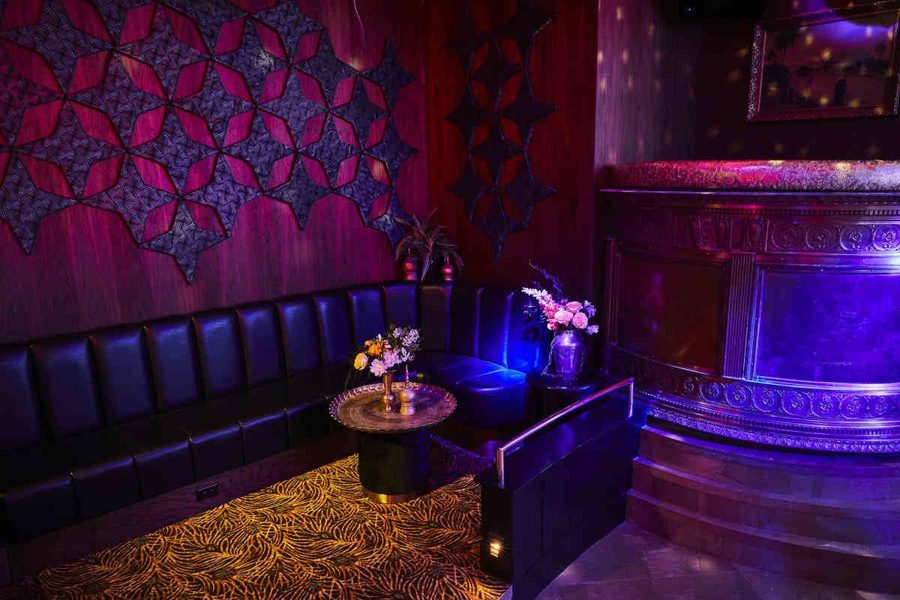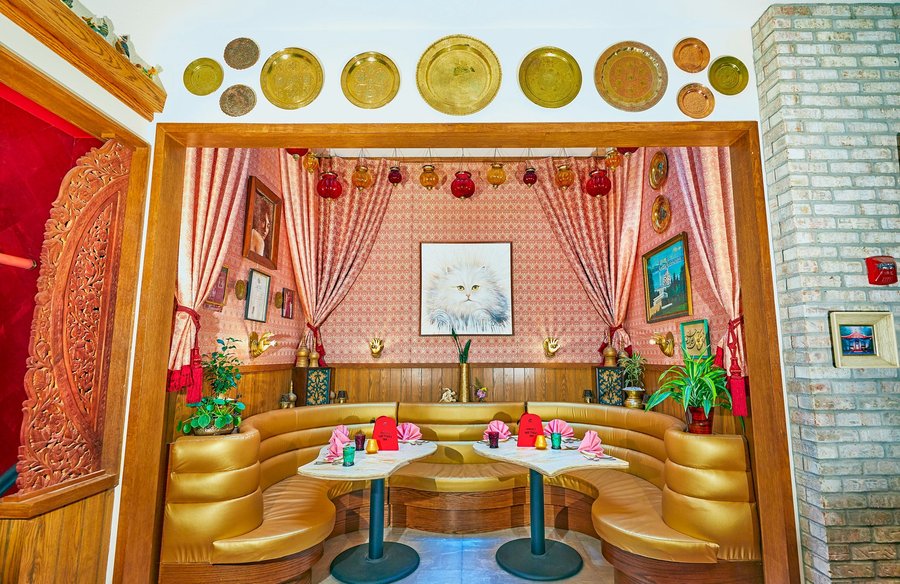 The new Turk's Inn has been lovingly recreated by restauranteurs Varun Kataria and Tyler Erickson, Minneapolis natives who've been well acquainted with the popular Hayward, Wisconsin spot for some time now. When they heard it was going up for auction five years ago, it almost felt like kismet, and the two immediately bought it with the goal of "saving it." But how could the two of them effectively save a popular establishment over 1,000 miles away? By rebuilding it in NYC, of course.
By effectively capturing the original club's distinctive essence and transforming the intact restaurant collection into something new, yet timeless, the pair have reimagined the Inn's historic significance, all while creating something truly special.
Kataria describes the new Turk's Inn vibe as akin to deja-vu, an almost trippy feeling of being in the past and present at the same time. He says, "You're meant to walk through the doors of this place and feel out of time and space. Whether you come here and know of its history, or come and think wow, I've never seen anything like this, yet it still feels familiar."
That feeling certainly resonates as one enters the new eatery and finds themselves instantly enfolded in the warm embrace of its plush, eclectic decor and welcoming vibes.
Though Kataria and Erickson originally had no plan when they originally purchased the Turk's Inn, they did know that they wanted to keep its contents together. Thus the two embarked on what was essentially a "rescue mission," bidding on everything they could to conserve the history of this beloved Midwestern supper club.
And there is plenty of history to be had. The original Turk's Inn was opened in the early 1930s by George "the Turk" Gogian, a Turkish-born Armenian who moved to the Midwest with a goal of living the American Dream. Immensely popular in the community, Gogian was charismatic, hardworking, and determined to establish a neighborhood supper club the likes of which were already famous in Eastern Europe and the U.K. With the help of the local townspeople, he did exactly that. Thus, Giorg's Iron Kettle was born, which, in time, would become the Turk's Inn.
Throughout the years, the popular supper club stayed within the family, later being taken over by Gogian's daughter Marge, who returned home from New York to help her father run the business. Unfortunately, there was no family left to take over after Marge passed away, leaving the Turk's Inn to an uncertain fate — until now.
The new Turk's Inn in Bushwick lovingly embraces much of what made the original location great through a creative reimagining of the Midwest icon with a modern twist. Nostalgic pieces like Gogian's beer steins blend perfectly with kitschy touches like shag carpeted walls and a brightly colored jewel-toned ceiling. Marge's original drawings were also used as inspiration for the new layout and graphics, effectively mimicking the original's supper club vibe but sprinkling in a side of fantasy and imagination.
While the "supper club" concept may be unknown to today's trendy Bushwick crowd, locals have quickly come to embrace the restaurant/lounge as a hip destination. And that's exactly what Kataria and Erickson had in mind after their historic purchase: for people to see and embrace the famous Turk Inn's vibrant history, "a real place built around real lives."