Take This Luxury Yurt Tent on the Go

Unless you're the hardcore backpacking type, chances are you've had a camping experience in a squat, flimsy tent that left you wishing for the comfort of your bed and a shelter that's at least tall enough to stand up in. Minimalist tents have their time and place, but sometimes you want a shelter that offers more room – maybe even enough room to hold a yoga class or host a dinner party. But it still has to be easy to transport and set up. If you think that's asking for too much, check this out.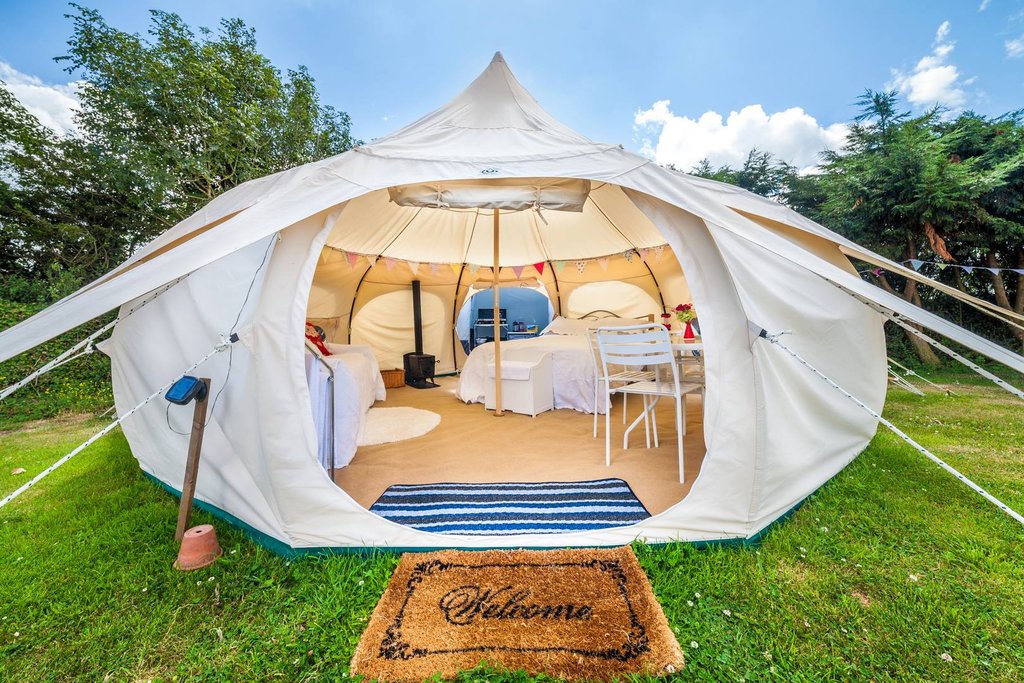 Not only is the Lotus Belle luxury packable yurt big enough for the aforementioned activities, you can fit entire bedrooms inside, including queen-sized beds, rugs, dressers and whatever else you can dream up (although those items, of course, are going to affect the portability factor.) Yet the smaller 13-foot-wide version of this festival tent packs down into a single duffle bag, while the 16-foot size, which is 56% larger, takes up just two bags.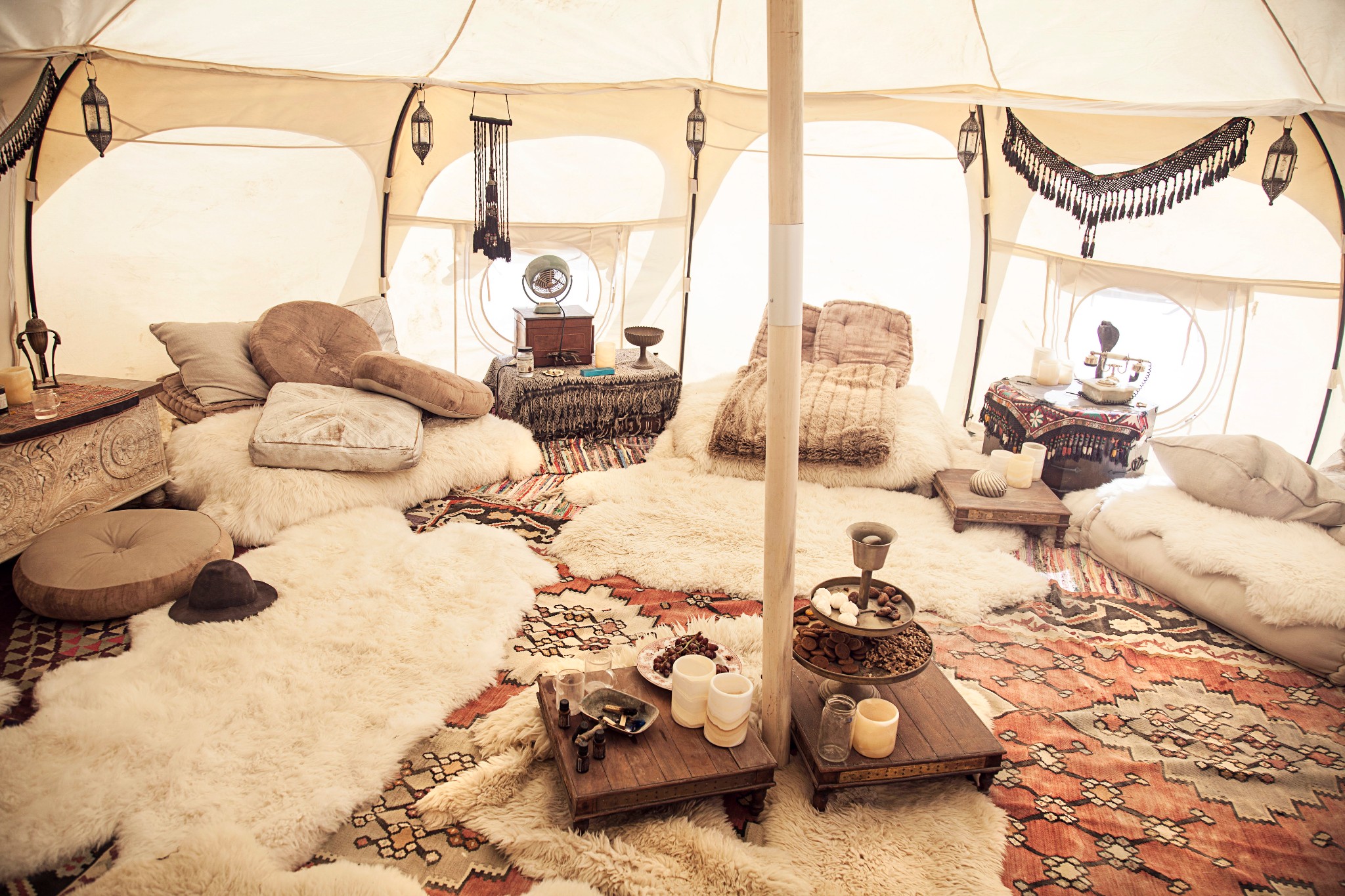 The luxury portable yurt tent has a highly distinctive look that definitely stands out from the crowds when it's set up at festivals and campgrounds, reminiscent of an inflatable structure. It's waterproof, and has a durable floor made of the same PVC that kayaks are constructed from. Ten supporting poles and multiple guy ropes keep it from flying away in strong winds.

Continue reading below

Our Featured Videos


You can even get one with a flue hole so you can put a wood stove or air conditioner inside. The ease of transport makes it perfect for weekend trips, but once set up, you can leave it up for six months to a year, so it's almost as permanent as a yurt, anyway. These gorgeous tents are ideal for festivals like Coachella, fitting right in with all the fashion. Check out more versions of the tent at Lotus Belle.