Inside Google's Pixel 4 Smartphone
Continue reading below
Our Featured Videos
After the somewhat disappointing debut of the new iPhone 11 series, those hoping for something new and exciting can turn their attention to Google's much-anticipated Pixel 4 and 4XL smartphones. Unveiled on October 15th and released on October 24th, the Pixel 4 puts the capabilities of the Android operating system on full display and offers some cool new photography features.
There are some clear improvements in this incremental upgrade on the Pixel 3 — and also some less than impressive aspects. Like the new iPhone, the Pixel 4 presents nothing particularly groundbreaking over its predecessor. However, it's still a pretty cool phone.
Let's start with looks: the new design is pleasingly streamlined, with an aluminum frame finished with a rubberized black coating around the edges so it's easier to grip. With a 5.7-inch display, it's on the smaller side of new smartphones, sittingcomfortably within the palm of your hand. Its rear panel is made of glass in either matte Oh So Orange, matte Clearly White, or glossy Just Black.
One of the Pixel 4's most noteworthy features is its radar-powered face unlock process, which senses your approach and grants you access in no time flat using biometric sensors. Some people will love the way it automatically kicks in, while others will likely miss the fingerprint sensor for security reasons. A few outlets have reported that the Pixel's face unlock feature also works when you're asleep, putting you at risk of privacy invasion. Google plans to update the phone to require eye detection, though it could slow down the auto-unlock feature.
The Pixel 4's camera remains its strongest selling point, especially for casual consumers who aren't Android loyalists. It features a 16-megapixel 2X telephoto lens alongside its standard 12-megapixel main sensor lens, and the front selfie camera has a 90-degree field of view. It also still has its best in class "night mode," which gives you surprisingly sharp and bright photographs of dimly lit scenes.
A few other new features include "Ambient EQ," a technology that adjusts the color temperature of the screen to match the room, "Motio Sense," which automatically drops the volume of rings and alarms when you reach for the phone or dismisses calls at the wave of your had, and a 90Hz OLED Smooth Display for sharp-looking text, graphics, and animations. The "Neutral Core" feature that powers the phone's cameras can also detect car crashes via the Safety app and automatically call 911.
Unfortunately, some of these cool new features seem to have come at the expense of battery power. For the Pixel 4, Google shrank battery capacity to 2,800 mAh, which, with all those power-hungry features, might make users a little nervous about keeping their devices charged.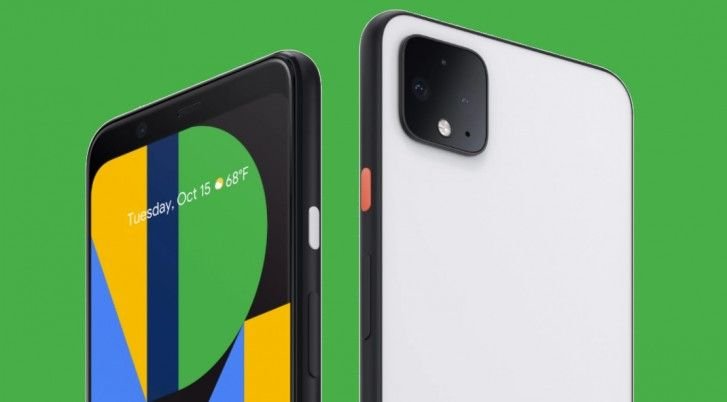 Like Apple, Google removed the headphone jack from its new designs a while ago, but then re-introduced it in the Pixel 3 — much to the delight of many people who want to be able to use headphones and charge their phones at the same time. On the Pixel 4, they've taken it away again. You won't find any adapters or USB-C earbuds in the box, but the company will offer a $100 Google Store credit to buyers so you can choose your own.
The Pixel 4 XL expands upon the phone in a variety of ways, including a 6.3-inch OLED display, additional pixel density, and a 3,700 mAh battery. The Pixel 4 retails at $799 (64GB) and $899 (128GB), while the 4 XL will cost $899 (64GB) and $999 (128GB). It's available now at the Google Store and through cell service providers.