Heavy and Light: Minimal Concrete + Plywood Home Interior
Continue reading below
Our Featured Videos
Textures and materials can make all of the difference in a home, as evidenced by this remodeled flat in Setagaya, Tokyo. Owners (and architects) Jun Inokuma and Hiroko Karibe kept the structural setup exactly as it was, but rethought both the layout and the cosmetic balance of the entire space.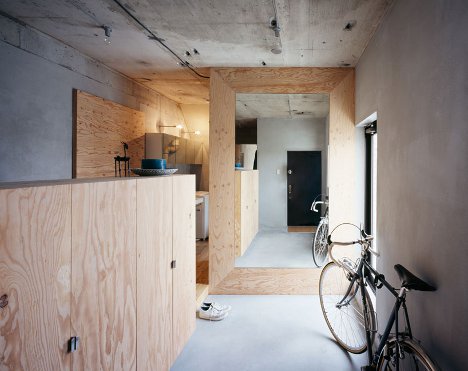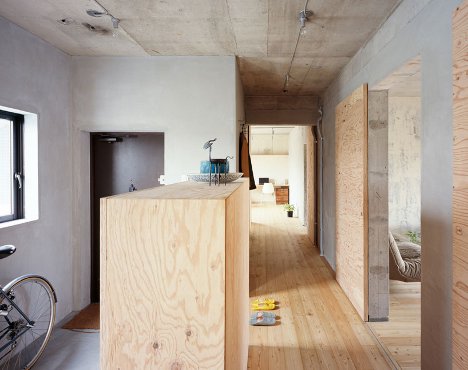 The apartment started off with concrete walls covered in plaster and wallpaper. The owners stripped these layers down, exposing not only the industrial concrete but also concrete walls with the remnants of glue and plaster, creating a fascinating new aesthetic in some of the rooms.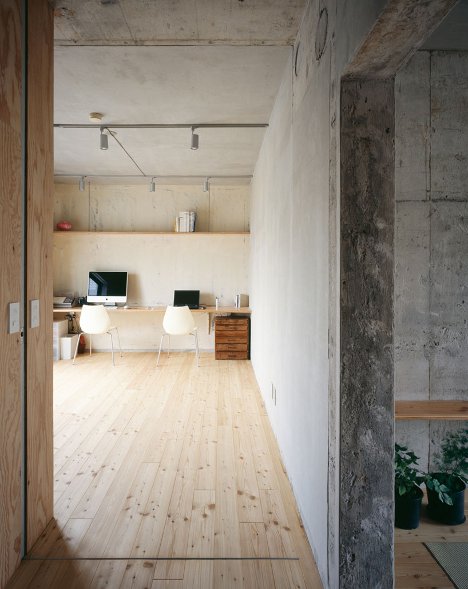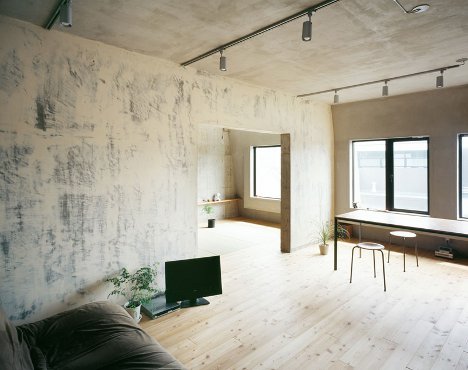 To keep the rooms from being too cool and sterile, wood details such as pieces of larch plywood and rich wood floors accent the apartment.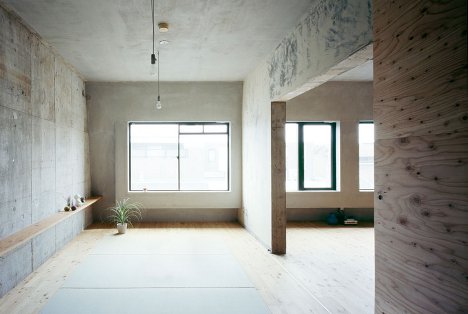 Natural light sweeps in from the north wall, bathing the living areas in sunshine and natural warmth.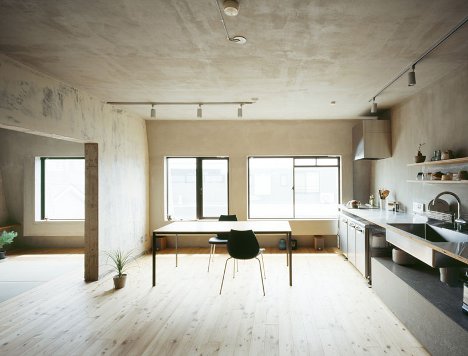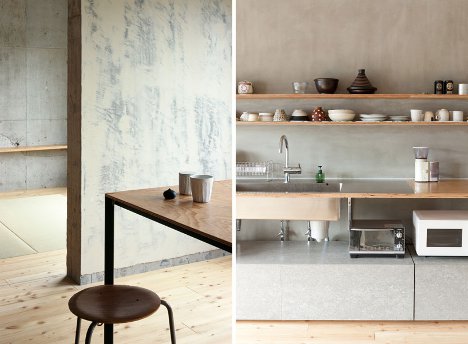 The minimalist interior is modern but welcoming, using elements like green house plants and luxurious textiles to offset the somewhat harsh simplicity of the concrete walls.