Shadow Puppet Lamp Shaped Like Hands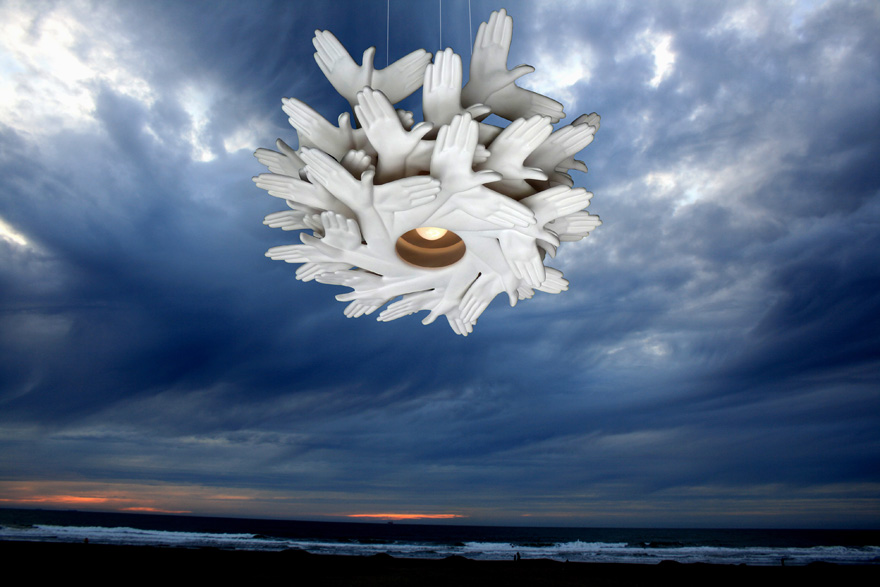 Continue reading below

Our Featured Videos
Is there any adult who didn't enjoy making and watching shadow puppets as a kid? The "Bird in Hand" lamp from designer J.P. Meulendijks brings back memories of shadow birds, bunnies and all of the other creative manipulations we used to love making with nothing more than our hands and a light.
A flock of statue-still hands is situated in a circle around a hanging light in this intriguing fixture. The shadows they cast on the walls and floor closely resemble the creatures that kids all over the world create with their own shadows.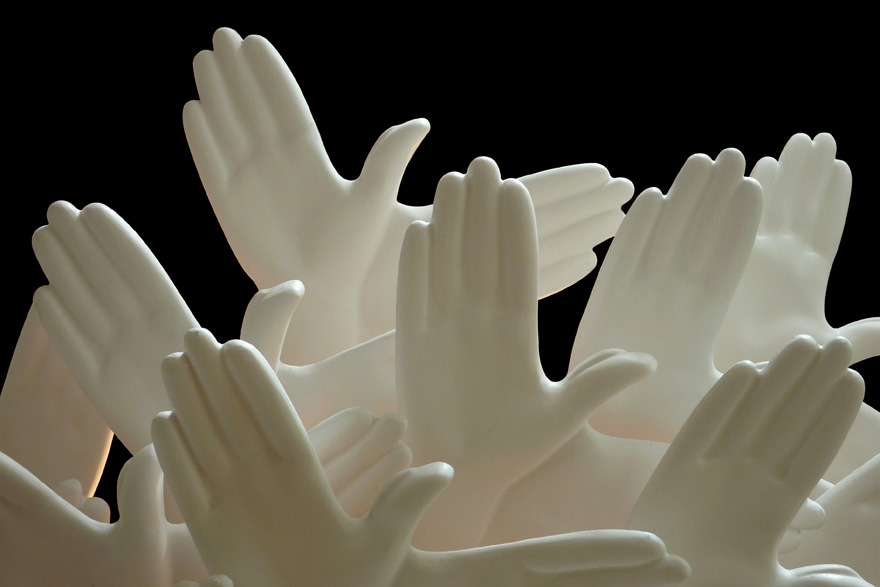 Moving around to different positions in the room and looking at the shadows from different perspectives would change the objects you see in the abstract shady shapes.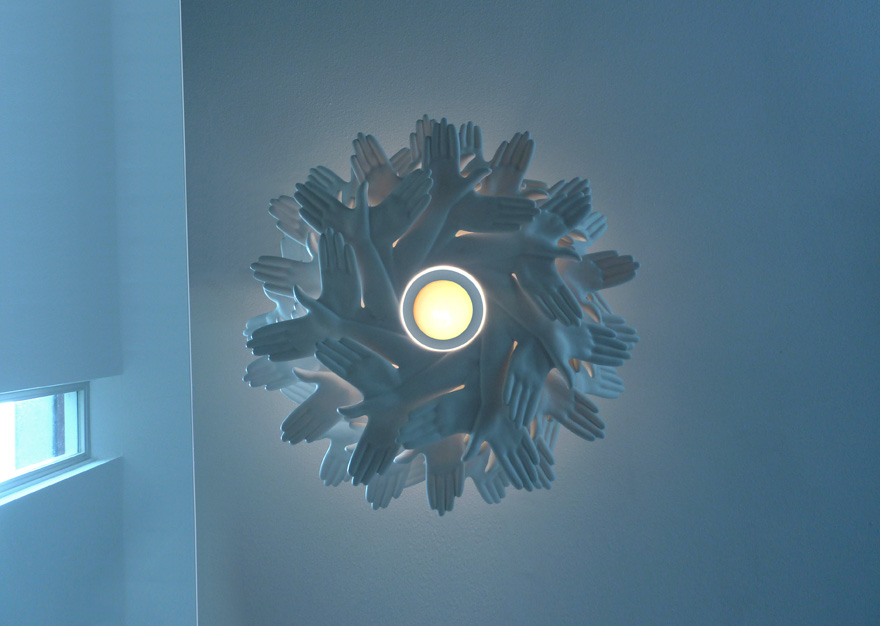 These outstretched, interlocked hands seem to resemble more than just a novel way to surround a light. Their interconnectedness is reminiscent of the way parents and children join hands when playing. Perhaps the overlapping hands also represent the many, many generations that have enjoyed making shadow puppets since long before electric lights made it easier.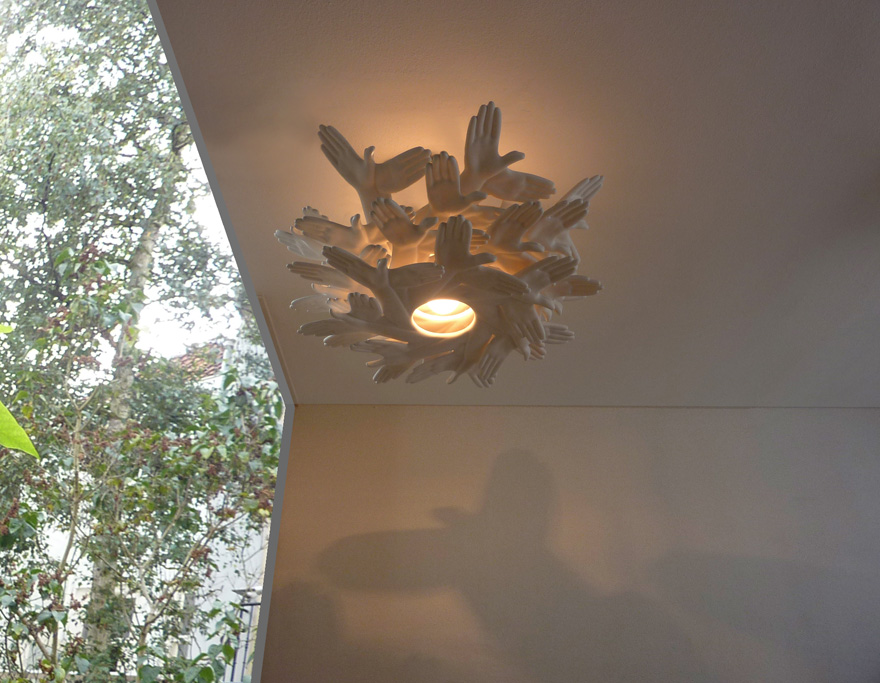 The hands are made from a material created by the artist himself. ECOLOTEK is a fully compostable material made of hemp fibers, minerals and binder. The Bird in Hand lamp is available for €1066 (around $1400 US).
"This big eye-catcher is based on, and tribute to the universal art of hand shadows; making shadows on the wall using your hands to create birds, rabbits, and other figures. Playing with light and hand shadows is a centuries old past time long before electric light was invented. ' BIRD IN HAND' plays with this concept: All of the hands are positioned to look like a flock of birds, flying out in circles. The shadows cast on the wall looks like birds. This results in a very expressive, dynamic and striking looking lamp , with layers of humor and poetry hidden in the design."