For the Dogs: These Japanese Homes are Pet Playgrounds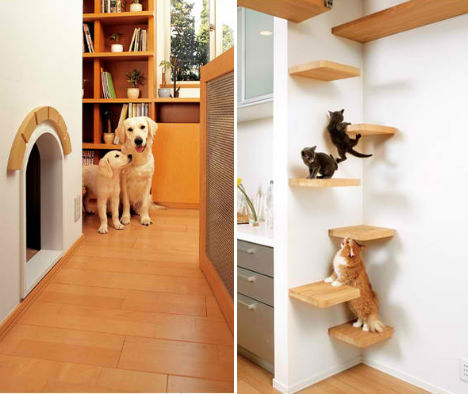 In Japan, where more and more couples are choosing not to have children, something new is taking the place of nurseries and primary-colored baby furniture: cat gymnasiums and dog lounges. Pets are a primary focus in a fun series of houses by home builder Asahi Kasei, which have as many functions for four-legged friends as they do for human inhabitants.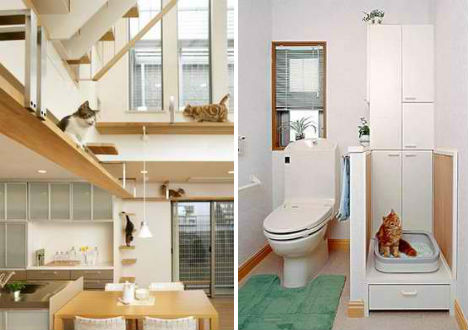 Kasei's Plus-Nyan House is optimized for cats with lots of climbing surfaces, elevated walkways, cat doors, hidden houses integrated into furniture and a protected outdoor cat deck built onto a window. The kitty litter even gets an equal amount of space as the human toilet in the bathroom.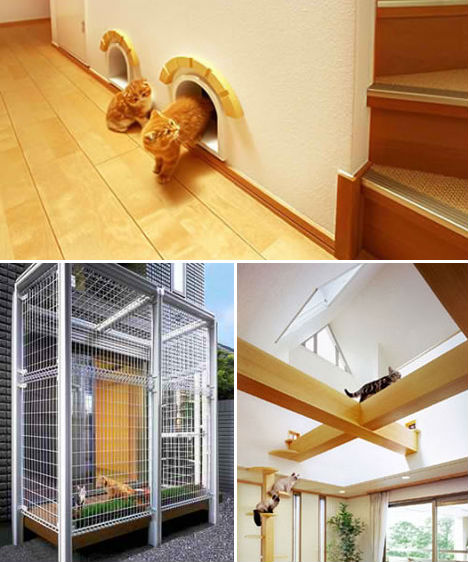 Special fences around the house ensure that feline residents can't escape, and an assortment of cat-proof surfaces prevents the kind of damage that cats can do to less-fortified homes.


The dog houses are just as carefully designed, taking into consideration the needs of the animals as well as those of their owners. For example, a small door between the living room and foyer prevents excited pups from jumping on visitors or running out the door.

Continue reading below
Our Featured Videos
Special platforms and peepholes in the garden fence put dogs eye-to-eye with human passersby, keeping them apprised on the action outside. The bathrooms are even equipped with dog-bathing surfaces and tools. Would you go this far to make your pet feel like a real member of the family?