5 Cool Ways to Make Travel Better
https://www.youtube.com/watch?v=BvS0KixjOMc
Worried that you won't be able to communicate when you travel? Travis has you covered. This sleek device can handle 80 languages, and it's designed for the casual tourist as well as the business traveler. The incorporation of AI technology means the program learns as you use it, and it's always instantly ready to jump into action, whether you have a Wi-Fi connection or not.
Travis is donating translator units to Movement on the Ground, an agency that helps displaced refugees. In fact, if you buy a translator yourself before the end of the year, Travis will donate $10 to the organization.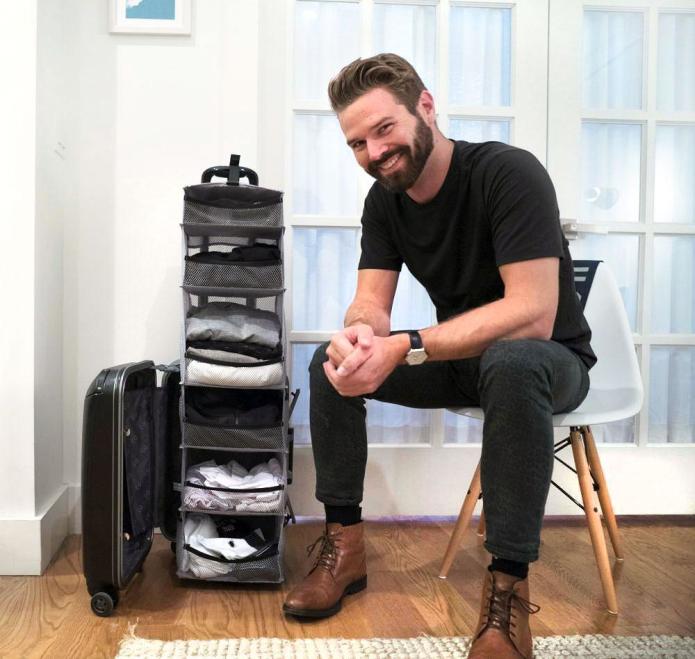 Continue reading below
Our Featured Videos
Hate packing? Get frustrated when you arrive at your destination and can't find a particular shirt in the crumpled mess in your suitcase? Inventor
Adrian Solgaard shares your pain. He's also come up with a clever solution.
The Lifepack Carry-On Closet is a standard-size carry-on suitcase with a secret: its inside is lined with integrated and retractable shelves, so all your clothes arrive fresh and organized. The case has a gunmetal-gray aluminum frame and a black polycarbonate shell. "Its rigid shape is able to withstand an adult standing or sitting on it," Solgaard says.
We love the way the case acts as a wedge to keep the shelving steady when it's open. Top marks for ingenuity.
Voyage Pillow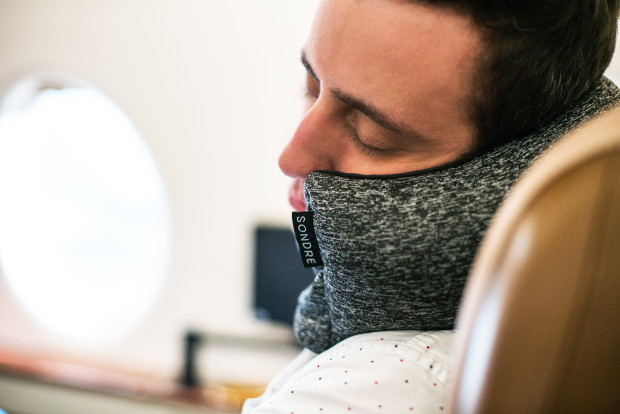 Catching some z's on a long flight can make all the difference. Just a few hours' sleep lets you jump right into adventure when you arrive at your destination.
The Voyage Pillow is compact enough to fit in your carry-on and is filled with microbeads that mold themselves around your face for a comfortable fit. The designers also incorporated a clever eye mask into it, which you can pull over your face if you want to pretend it's nighttime.
You can loop the pillow around your neck and put your head on it at the side or right in front, and it even supports the back of your neck as you sleep. Its plush interior only adds more comfort into the mix, and the whole shebang is machine-washable.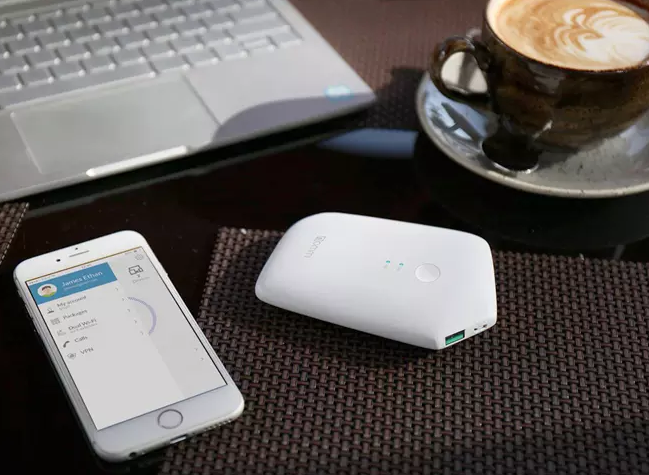 If you can be patient, you'll be rewarded with what this product's inventors describe as "the world's first mobile router that is both useful at home and abroad and doesn't look boring!" They've combined an LTE hotspot, virtual SIM technology, and dual-band Wi-Fi to keep you connected wherever you travel. And if all that isn't enough, the unit also functions as a powerbank and a Qi wireless charger. You can opt for a new data plan altogether, or simply use your SIM card to tap into your existing one.
The Nommi is a crowdsourced product, and it's currently set to start shipping in June 2018.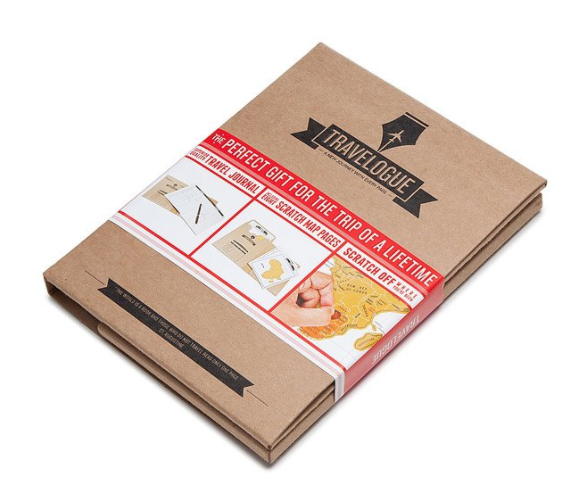 Of course you'll want to remember every detail of your trip, and this handy journal will help you do just that. Before you leave home, use it as your travel planner and checklist, and when you're on the road, jot down notes and thoughts in it. You can also scratch off the places you visit on the journal's interactive map.