1600 Chairs Stacked in an Alleyway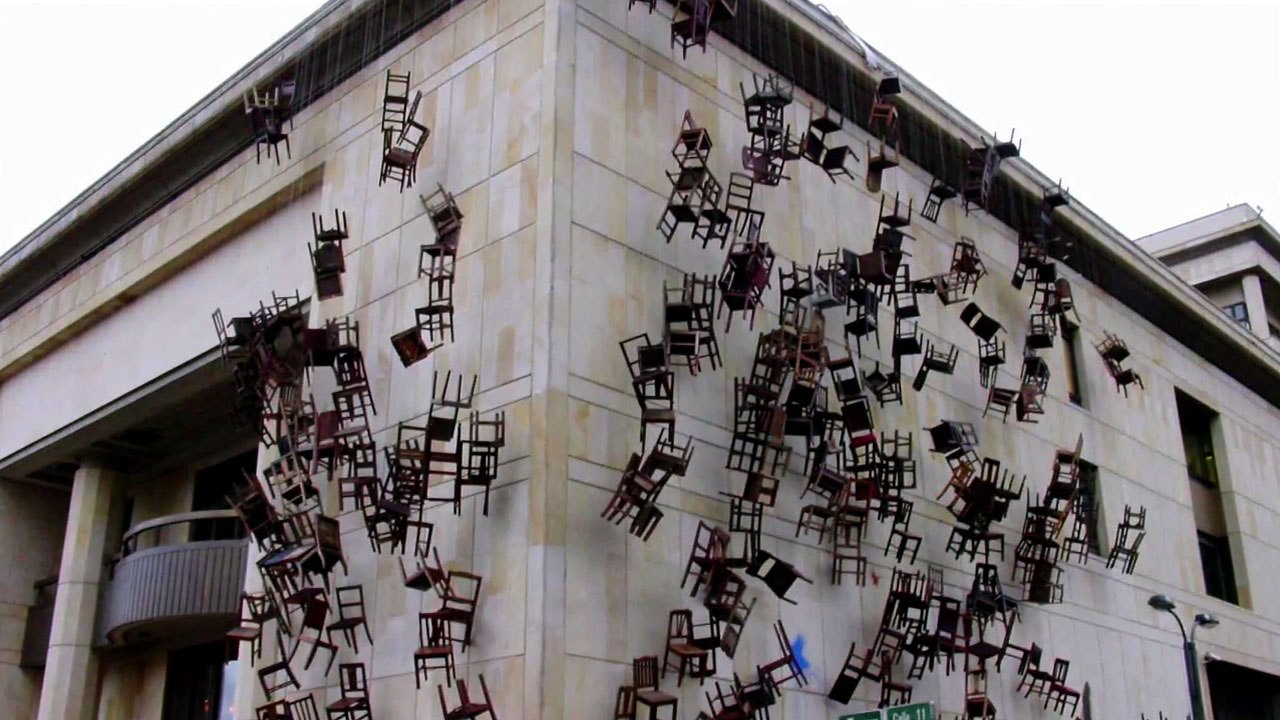 Continue reading below

Our Featured Videos
Doris Salcedo takes ordinary objects and uses their embodied histories, (d)evolved forms and sheer quantities to impress upon people the weight of time and meaning inherent in everyday items. She has a fondness for domestic and commonplace materials – from textiles to wood furniture – that show wear and tear over time. One common theme: chairs, often worked into large-scale urban art installations.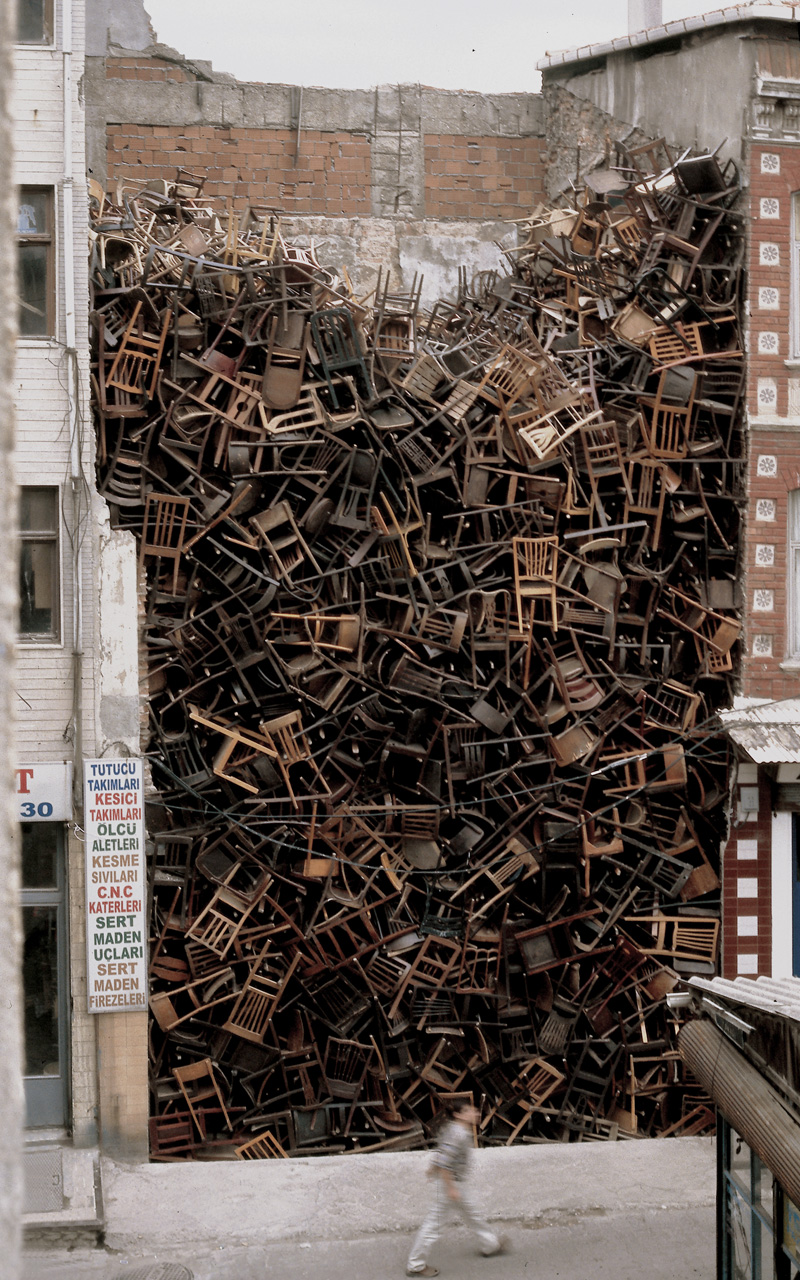 1600 chairs were used in the making of this particular monstrous work of urban art, pictured above. To further charge her work she frequently puts it right in public view, displacing a space people normally think of as empty to send her (open-to-interpretation) political, economic and historical messages.
Often the process of putting objects in place, piece by piece, carries significance for this artist as well – which makes sense as the history of the individual items plays a strong part in the final intent of the work.
"Doris Salcedo makes sculptures and installations that function as political and mental archaeology, using domestic materials charged with significance and suffused with meanings accumulated over years of use in everyday life. Salcedo often takes specific historical events as her point of departure, conveying burdens and conflicts with precise and economical means."
"Her early sculptures and installations, such as La Casa Viuda (1992-1995), combined domestic furniture with textiles and clothing. Salcedo derived her materials from research into Colombia's recent political history, so these belongings, imbued with the patina of use, were directly linked to personal and political tragedy. During the past few years, Salcedo's work has become increasingly installation-based, using the gallery spaces or unusual locations to create vertiginous environments charged with politics and history. Noviembre 6 y 7 (2002) is a work commemorating the seventeenth anniversary of the violent seizing of the Supreme Court, Bogotá on 6 and 7 November, 1985. Salcedo sited the work in the new Palace of Justice where, over the course of 53 hours (the duration of the original siege), wooden chairs were slowly lowered against the façade of the building from different points on its roof, creating 'an act of memory' in order to re-inhabit this space of forgetting."