Zombie-Proof Facade: Black Steel House + Flip-Up Windows
Continue reading below
Our Featured Videos
Close the front entry door and raise the drawbridge-style bedroom window and the whole frontage fades into the nighttime darkness, giving no hint that anyone may be dwelling within.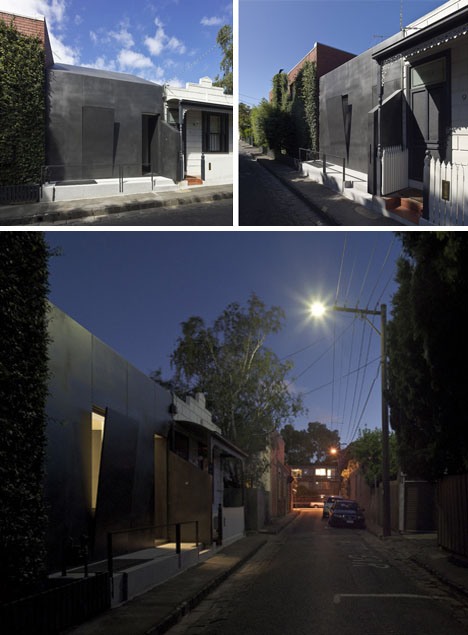 Its architects did not (sorry to disappoint) design it against undead intruders, however, but instead to ward off termites (via metal and glass) and blend unobtrusively between a green-walled neighbor on one side and concrete-block facade on the other.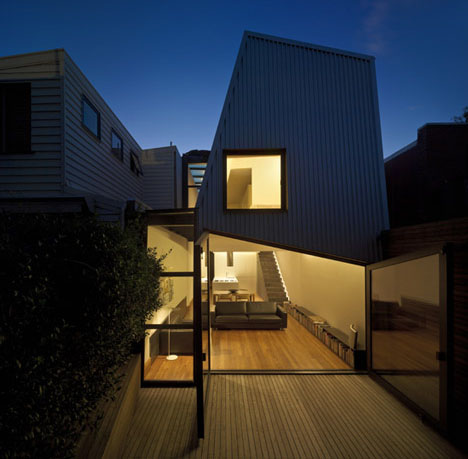 Muir Mendes were their own clients in this case, working weekends outside of firm hours to complete their urban dream home. As enclosed and uninviting as it looks from the front, it is open to daylight and an outdoor deck to the rear.