Warm & Glowing Cold-Weather Oasis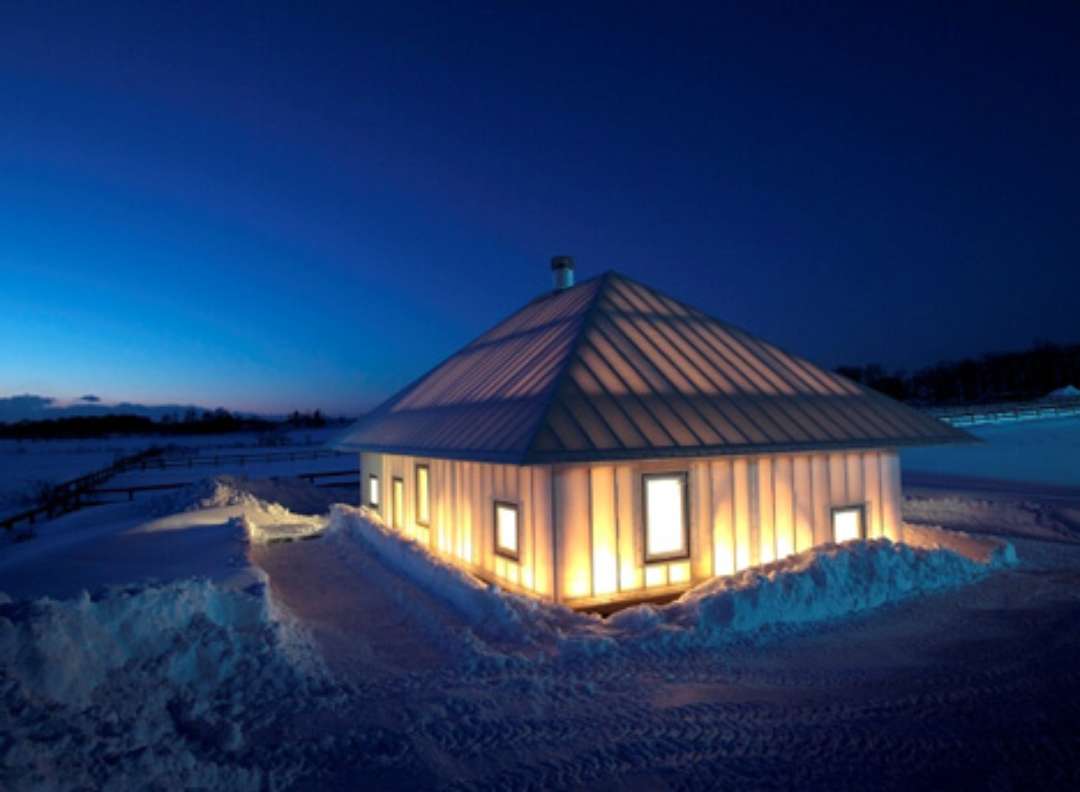 Continue reading below
Our Featured Videos
During the day, it is deceptively cool – a white structure that blends into the billowing snow drifts on all sides. At night, it gives off a stunningly warm glow, which reflects its mission: to provide cozy heat in the coldest of places.
Kengo Kuma created this experimental structure on the north island of Japan, known for its blistering chilly winters, and uses traditional principles and concepts with modern materials and techniques.
For starters, its translucency works both ways – its occupants wake with the sun. It also works with distributed heat, based around historical prototypes in which the central hearth was never allowed to go out, and provided warmth by keeping the floor warm at all times (in this version: radiant heating).
But that is just the beginning – contemporary techniques take it past these traditions: "We wrapped a wooden frame made of Japanese larch with a membrane material of polyester fluorocarbon coating. The inner part is covered with removable glass-fiber-cloth membrane. Between the two membranes, a polyester insulator recycled from PET bottles is inserted that penetrates the light. This composition is based on the idea that by convecting the air in between, the internal environment could be kept comfortable because of the circulation."