Modern + Green = Unique Underground Home Design Plan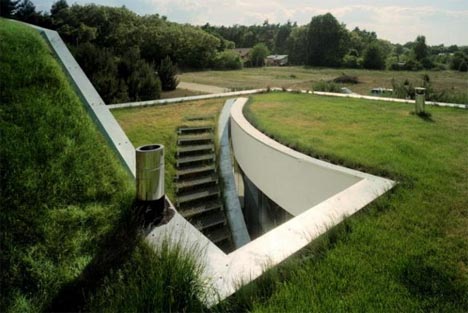 Continue reading below
Our Featured Videos
Underground homes tend to conjure mental images of hobbit holes and otherwise rounded, earthen residences. This extremely modern house by KWK Promes defies popular conventions and, despite its organic green roof, is constructed of clean lines and clear shapes.
Viewed from above or around, the house blends wonderfully into the landscape – even the gentle curves and straight lines seem to work with the horizon and trees in the distance. The grass also absorbs moisture and helps regulate temperatures inside of the home.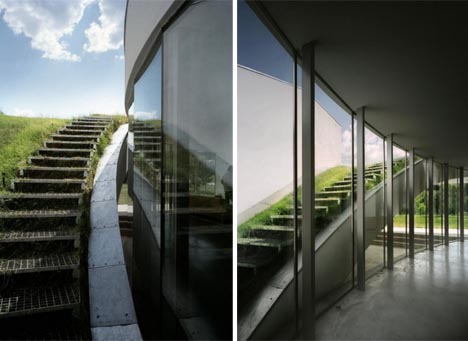 The barrier between inside and outside is highly permeable, providing continuous connections for residents with the natural world around them through giant sheets of floor-to-ceiling glass.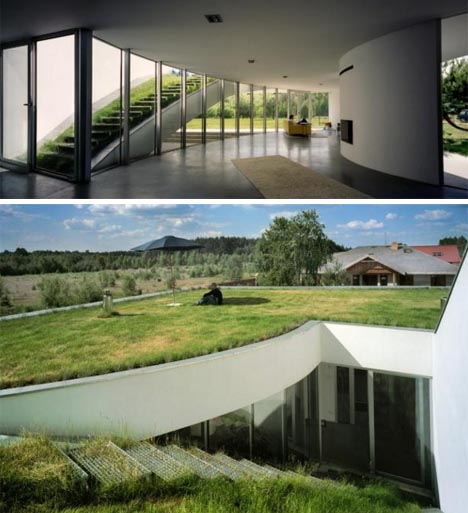 Best of all (for the owners anyway): the lush green roof is only accessible from inside of the house through a set of secure stairs, reserving it as a private getaway for the home.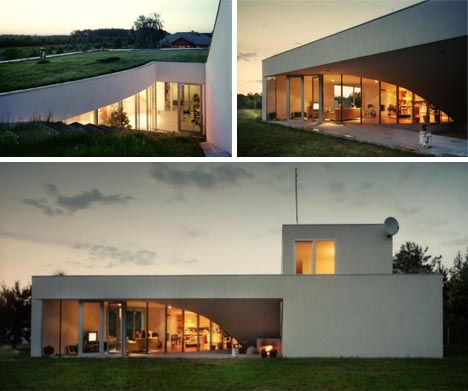 While from certain perspectives the home blends visually with its surroundings, from other angles it appears to be simply a well-designed modernist house like any other.