Tube Hotel: Stacked Sewer Pipes take Hostel to New Heights

Following the successful launch of a series of tubes-turned-hostel-rooms in Berlin, Germany, a few years back, this new destination quite literally takes things to a fresh level by stacking similar concrete drainage pipes for multi-room, two-story stays outside of Mexico City, Mexico.


Boasting not much more than a queen-sized bed, some under-bed storage, privacy curtains and ceiling lights, these Tubohotel pods are … cozy, to say the least, but the focus is not supposed to be on sleeping through your stay anyway.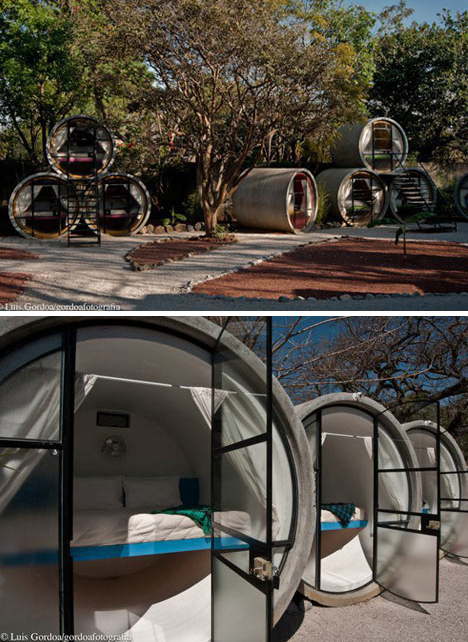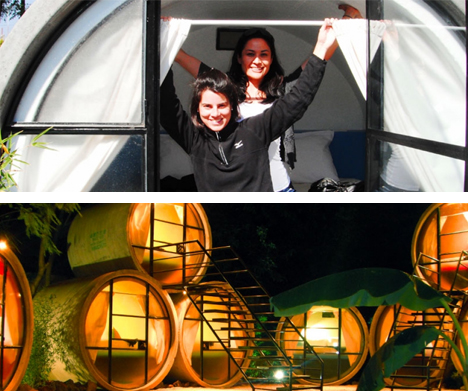 All of the tubes face out onto shared community space for mingling with other guests, featuring picnic tables, communal cooking spots and a swimming pool. They are also parked right in the middle of some gorgeous desert greenery, surrounded by mountains.

Continue reading below
Our Featured Videos
And for those who forgot this few-years-old predecessor (from when it too made the front page of papers), here are some images of Das Parkhotel – slightly swankier, perhaps, but without the nifty stacking (nor direct access to wild nature).