Bags That Turn Into Hats and More Transforming Fashion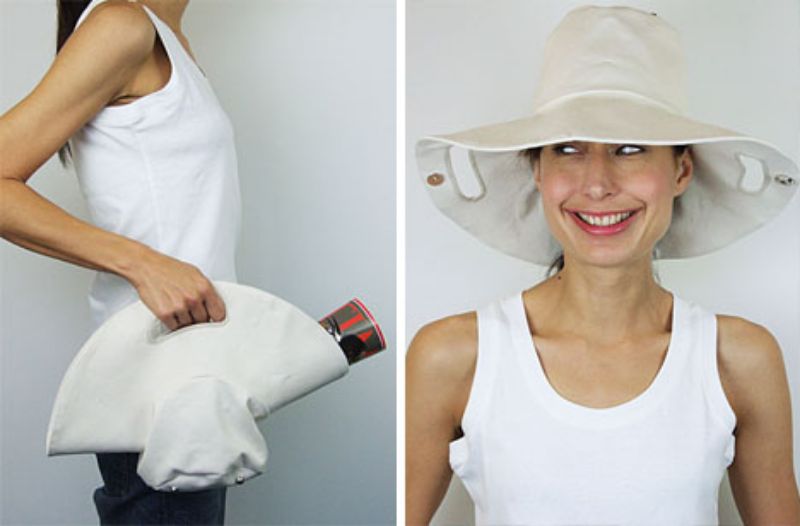 Azumi & David are always working toward new and ever more weird and wonderful transforming fashion designs that boggle the mind and defy conventional rules of style. Some of their most fun and engaging work revolves around convertible clothing that serves multiple purposes and easily transforms to serve its various functions.
Continue reading below
Our Featured Videos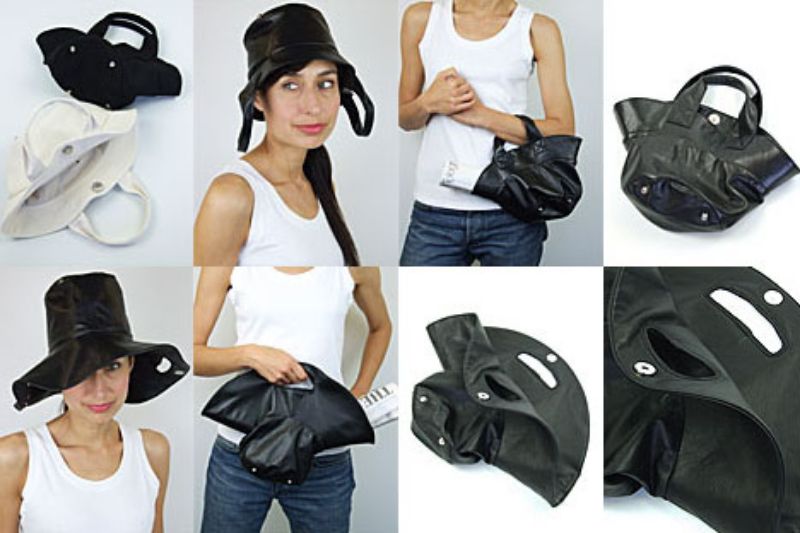 This hat-to-handbag design concept is not subtle about its nature, looking like a handbag on your head when worn as a hat and looking a lot like a hat when held as a handbag.
Some of their designs convert more for mobility and storage, such as pants, scarves and other clothing items that pack down into tiny portable easy-to-carry pockets. Others are purely experimental: a hood with a pearl neck chain, anyone?
Ever experimentalists, these designers often end up with designs that look half-finished or seem to be the by-products of fashion gone wrong or the remnants of other designs cobbled together in curious ways. This unpretentious approach is part of what makes their designs so endearing – some of the resulting styles work, others do not, but all are open for inspection and critique on their website.
About Azumi & David
"Azumi and David both studied fashion at Central Saint Martin's, London but met in The Troubadour Coffee House, in London's Earl's Court in May 1995. Since first coming together in 1995, Azumi and David have progressed through a variety of creative projects – initially with limited edition artist's books and performance art, moving gradually on to fashion and accessory associated 'things to wear'."
"Azumi and David presented their first fashion accessories in 1999, 'piercing' and 'ear wax' – foam and wax earplug earrings, branded A'N'D, to The Pineal Eye, London … followed by Colette, Paris … their first two stockists. They have shown their new collections of 'things to wear' twice a year in a Paris showroom every year since then."