Tiny Shipping Container Home with an Awesome Rooftop Deck
Casa Cúbica is a tiny shipping container home with a whole lot to love: a spacious rooftop deck, kitchenette, full bath and even laundry facilities. Designed by Cúbica, this modern mobile home is marketed as a vacation retreat, but could easily serve as a full-time home base for a single person or couple.
Continue reading below
Our Featured Videos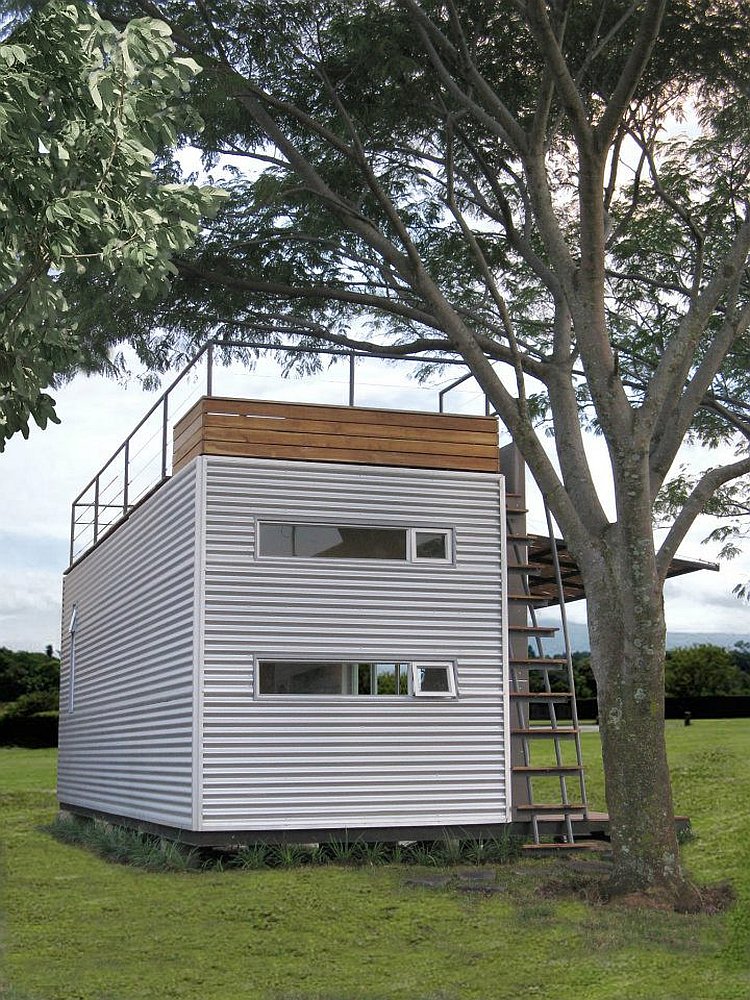 The compact home has three places to sleep, including a full-sized Murphy bed and twin bunks. The bathroom offers direct shower access from outside, ideal for when the home is placed near the beach or other places that encourage outdoor recreation. A sun shade lifts up to shelter the ground-level terrace, and closes during transportation or for privacy.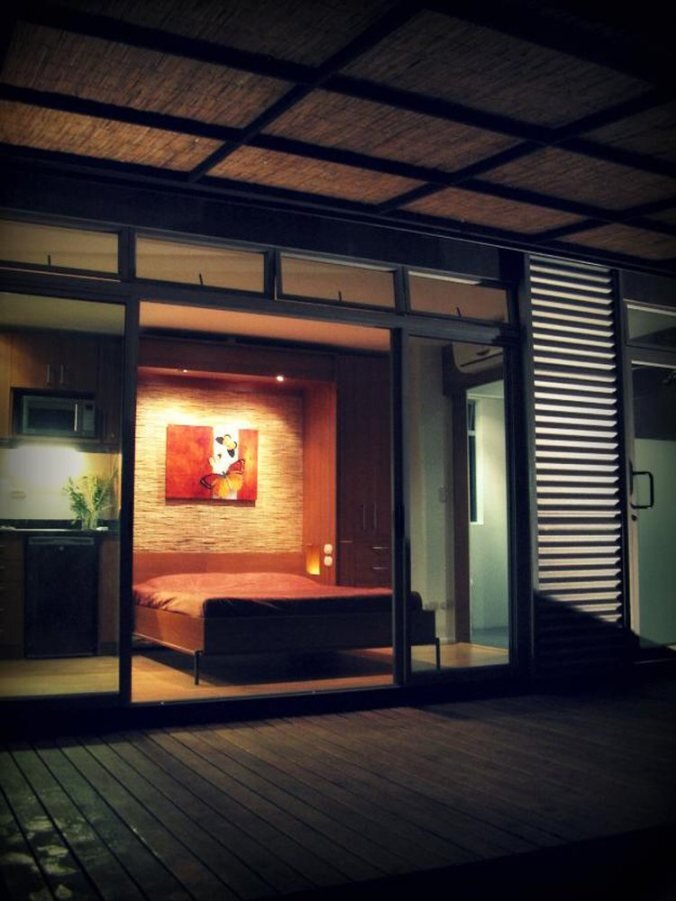 Thermal insulation keeps the metal container from getting too hot, and the home is air conditioned as well. Repurposing a shipping container has a number of advantages: it keeps construction costs low, makes the home easy to ship, reduces the need for regular maintenance, and makes it surprisingly durable and earthquake-resistant.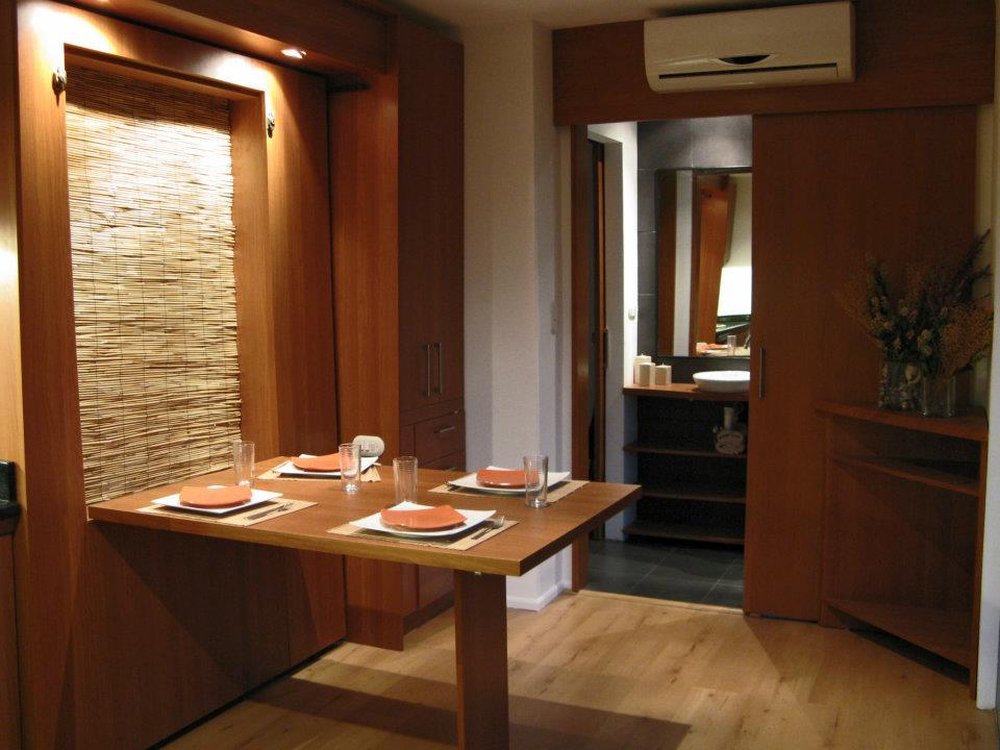 This model is currently on permanent public display. Want to get a feel for what it would be like to actually live in a shipping container house? A nearly-identical design, the Lotus House, is available for rent at Costa Rica's Casa Metta hotel and cooking school.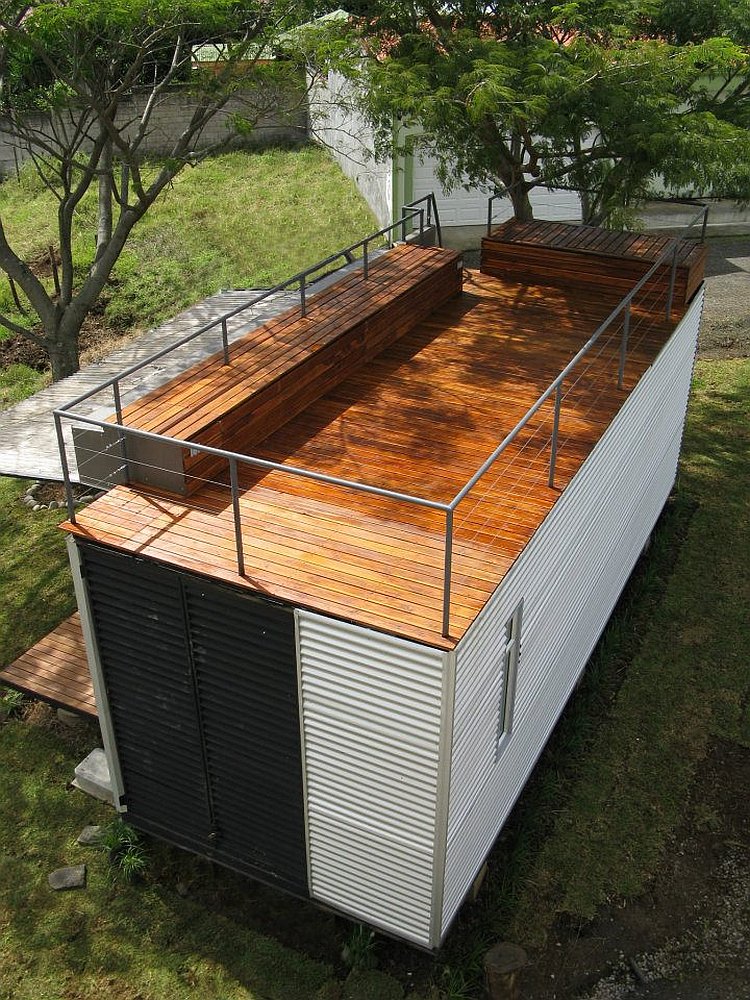 About the architects
"Andrea Cesarman, Emilio Cabrero and Marco Coello began thirty years ago as three school friends who shared a taste for architecture, design, art, the city and the world, but above all with a deep love for Mexico. They opened their first office on Calle de Ahuehuetes with three stretchers, a fax machine and the dream of doing big projects together. They grew up in a completely different city than the one we know now, surrounded by works and references by Luis Barragán, Vladimir Kaspé, Pedro Ramírez Vázquez, Aldo Rossi, Philippe Starck, Zaha Hadid and masters such as Mario Pani and Agustín Hernández."
"Little by little they began to understand the importance and complexity of their work, the responsibility of creating deeply human spaces that respond to the needs of the program, the context, the environment and historical time. A long history of work and experience designing and building spaces of various scales ranging from residential, vertical housing, interior architecture, design, restoration, public and cultural spaces make C Cúbica one of the most multidisciplinary and versatile offices in Mexico."