Get a Whole Set of Lounge Furniture Out of One Big Gorilla
Curling up with a huggable cuddle buddy can be the best way to melt away the stresses of the day. When you don't have a cuddle buddy available, though, the OOH OOH set of lounge furniture from designer Karson Shadley – in cooperation with design collaborative Lift and Lucid Design – is a fantastic substitute.
Continue reading below
Our Featured Videos
OOH OOH is shaped like a big, friendly, upholstered gorilla. It's cute enough as it is, but take it apart and it turns into a suite of lounging pieces that can fill your entire living room with comfy places to rest.
The gorilla's head comes off to become a rug with a built-in cushion for reclining on the floor. The arms come together to create a low, soft bench. The big upholstered body turns over to change into a chaise lounge. The unusual transforming gorilla is a conversation piece whether it's assembled or has gone to pieces in the living room.
More from the designer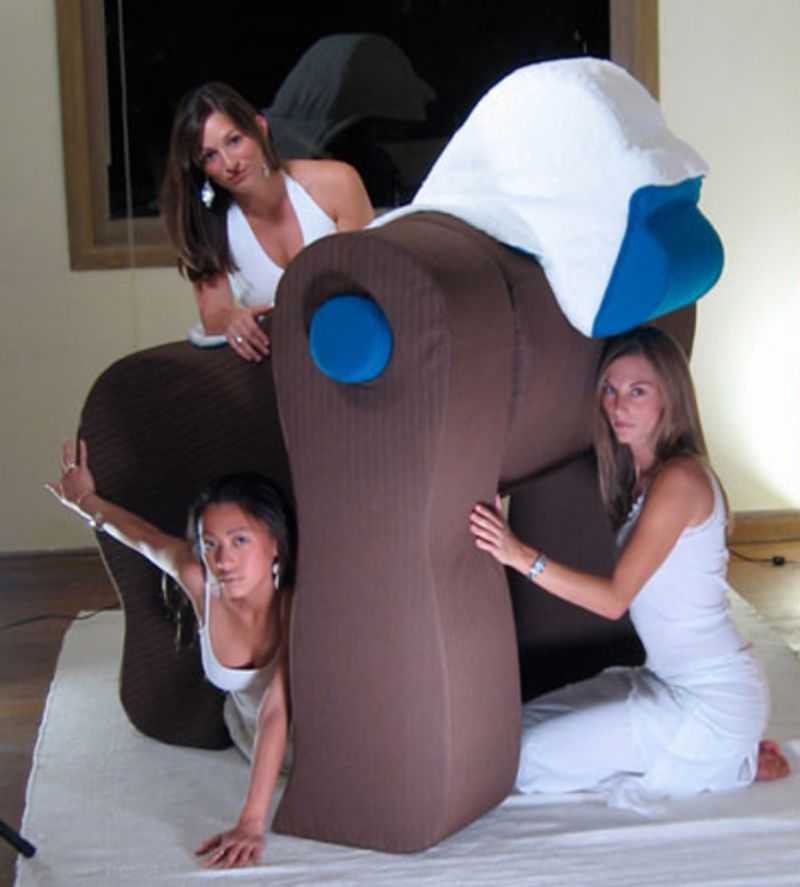 "OOH OOH is a larger-than-life, upholstered gorilla that comes apart to form lounge furniture. The gorilla's body flips over into a chaise lounge, the two arms form a low bench, and the head becomes a rug with an integrated cushion for lounging on the floor. LIFT was invited to participate in ICFF 2005 by Metropolis Magazine, based on the success of their project Johnny Apple Sandal, unveiled at ICFF 2004."
About the designer
"I'm a born a bred fourth generation Californian based in Oakland, CA and working as a Creative Director at Astro Studios in SF. I've had the pleasure to work with a wide variety of clients that span food service, luxury camping, enterprise computing, wellness, beauty care, material innovation, audio and consumer electronics. I've been lucky to work with both Fortune 100 companies and start-ups alike including Bose, Coca-Cola, Corning, Dolby, Google, Intel, Mighty Leaf Tea, P&G and Snow Peak. I keep myself honest as an adjunct professor at my Alma Mater, California College of the Arts."