Simple Modular Shoe + Sandal System Lets You Swap Soles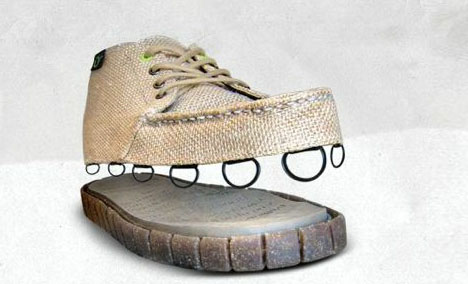 The world has no shortage of shoes – step into any department store and you can see more variety than you ever hoped for. If anything, the temptation is to pile on a pair for all types of events and needs, at least with traditional versions.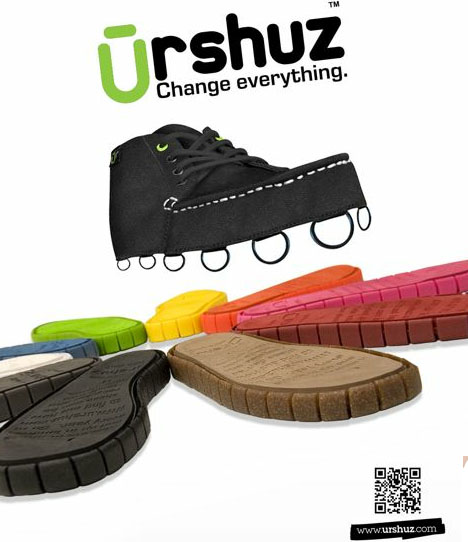 A simple, more sustainable model like Urshuz is perhaps one of the few more innovative ideas out there in the realm of footwear – rather than having a whole shoe for each occasion, one picks the bits and pieces needed for different conditions (work and play, rain or shine, light or dark).
Of their creator: "After years of intensive research and experimentation, Grant perfected his cleaver patented looping system, whereby consumers can detach and reattach uppers from their sole. With this adaptability, they can interchange styles and colors to match their own personal taste or needs, switching from a neutral toned shoe for work to their favorite sneakers color combo. Urshuz can even be converted into a slide or flip flop."