Rooftop Tent Makes the MINI Cooper a Camping Champ
Quite possibly the smallest thing you could call any kind of mobile home, this MINI Cooper add-on rooftop tent turns one of the most unlikely little cars on the highway into a surprisingly road-trip-capable vehicle.
Continue reading below
Our Featured Videos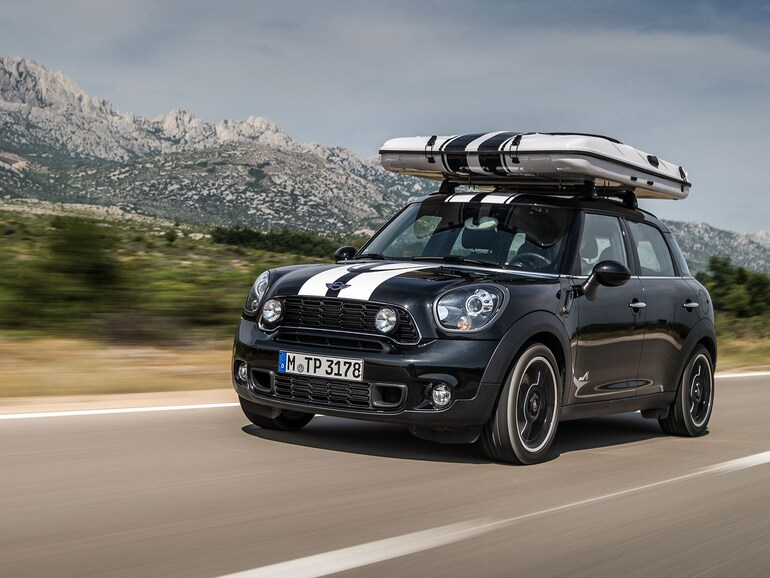 Designed for the popular MINI Clubman vehicle, this pop-up sleeping space called the MINI Countryman ALL4 Camp may not be spacious enough for a kitchen or bathroom. But it does provide a comfy and almost instantaneous place to crash while serving a few other critical functions.
By residing on top of your car, this little structure gets you up off the ground, avoiding pesky late-night interactions with unwanted animal visitors. It also prevents that classic camping experience of waking to find the bottom of your tent soaking in a post-rainstorm puddle.
The rooftop tent's rigid top and bottom provide protection for the interior while you are on the road and stability when it is deployed for camping. And, of course, being outside of the vehicle, the tent spares you a bit more space on the inside of the car for storing travel gear and supplies, and leaves you space for a rack on the back to hang a bike to boot.
The car itself is cool enough in its own right, and with these camping add-ons, MINI is really just highlighting the surprising ruggedness of its ALL4 Clubman model, which features a 301hp TwinPower Turbo engine and a Sport suspension.
"Bold sophistication meets the thrill of the MINI drive through updated design details that marry our heritage of quality with modern ingenuity. Available as a Cooper S (with optional ALL4 all-wheel drive) or a John Cooper Works models, meaning the MINI Clubman has plenty of power and will leave you with a smile on your face."