Refab Fire House: Modern Home Retrofit in an Aged Station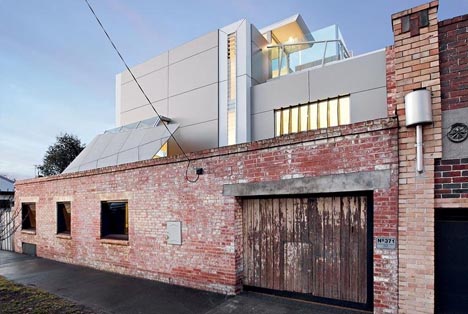 This house is all about sequence – a faded brick shell gives way to spaces mixing old and new, which in turn lead into ultramodern interiors deep within this former fire station compound. The heart is a blend of black, white and glass – a private modern retreat tucked like a nesting doll in a rich historic container.


Rooms on the first floor that touch the edge of the lot share and expose the exterior brick wall, adding texture within. Newly-added angled windows with white-and-black frames mediate between outside and in, brick and addition.


A central courtyard features reused hardwood and a few free-standing brick columns, but is otherwise framed by linear white walls.


Deeper inside, traces of the old structure dwindle – clean lines, simple forms, elegant skylights and creative angular elements take over.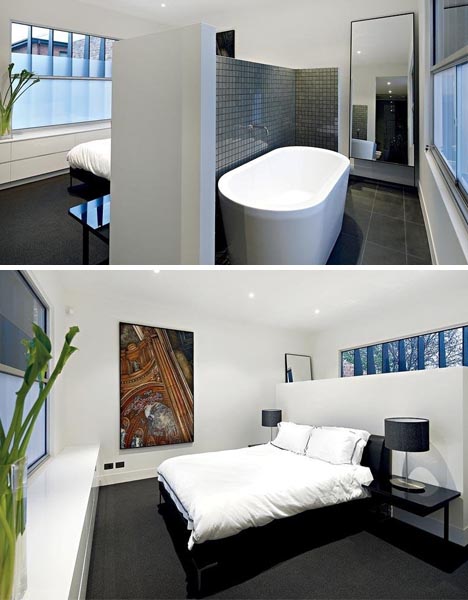 Continue reading below
Our Featured Videos
In the most secluded and private zones, like the master bathroom and bedroom, one might almost be in newly-constructed urban condo rather than a converted property.?Via DesigntoInspire (and listed at RealEstate AU).